Test Drive: The Apple Watch
Viva fashion editor Dan Ahwa tries out the new Apple Watch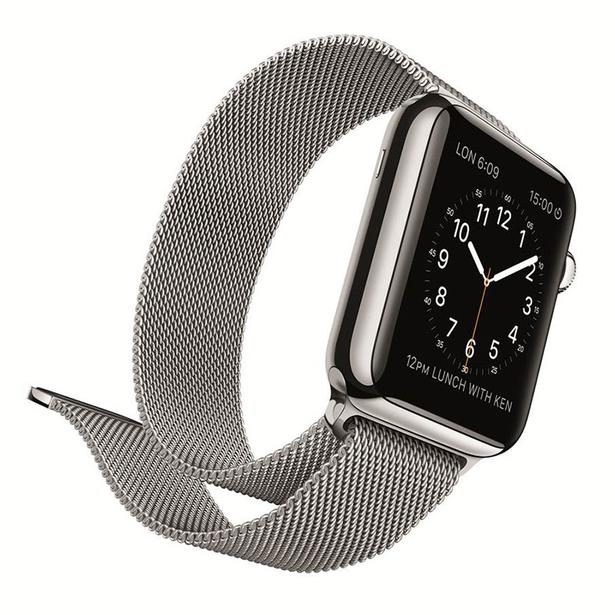 Wednesday Aug. 5, 2015
The Apple Watch has a lot to live up to, being the very first Apple product developed after the death of Steve Jobs in 2011. During Paris Fashion Week last year, the watch launched at hip department store Colette and was given the seal of approval from fashion heavyweights Karl Lagerfeld and Anna Wintour.
Its fashion credentials were further cemented with its appearance on the cover of Vogue China, with supermodel Liu Wen sporting the collection's most expensive item: an elegant 18ct gold edition.
The watch appeals to different aspects of a person's wardrobe, whether it's classic, luxurious or sporty, with interchangeable watch straps to suit your mood. The Venezia leather bands are handcrafted in Arzignano, Italy, while the smooth custom-developed high-performance fluoroelastomer aims for those with more active lifestyles.
Whether you're an early adopter or not, there's no denying that the watch itself is an impressive piece of technology. It's a device intended to not replace but rather augment your iPhone, with the added benefits of responding to messages in shorthand or by way of Siri translating speech into text (prescribed responses also allow for immediate replies) along with handy vibrating triggers that prompt you to stand up and move if you've been sitting for too long.
The first time I used the watch was when I embarked on a long haul flight to Milan. During my travels I'd only had to recharge my watch battery the first day I landed, after an entire day of travel. The charger is another slick and discreet accessory; no plug sockets necessary, just lay it on top of the circular charge point and you're good to go.
Because it's in sync with your iPhone, your watch automatically adapts to the new time zone. Navigation was easier than having to hold an iPhone 6 Plus. By using maps and checking directions on my wrist, it simplified navigation through cobblestoned Milanese streets.
While I can respond to messages quicker and more discreetly through the watch, I personally found the activity app more fun to use. As someone who likes to try and keep as active as possible, it's a great way to record pace and distance and encourages you to try and achieve your daily target by simply moving around, no matter what time zone you're in.
As far as interactive and wearable technology goes, the Apple Watch lets you do things you do on your phone but in a much less obtrusive and convenient way. I found myself checking my wrist every so often like a normal watch, as opposed to being glued to a tablet or phone.
It prompts immediacy but in a subtle way that allows for better use of your time with people, and is worth investing in for those with upwardly mobile lifestyles. It's ideal for those who work across more than one Apple medium i.e. MacBook, iPad, iPhone, as it's meant to act as a seamless connection between devices.
At first glance it's overwhelming adding yet another screen into your daily routine, and the first couple of days can be trial and error met by the sensation of a vibrating wrist that can be awkward — however you quickly get into your own routine and rhythm.

• Apple Watch with stainless steel strap with classic buckle $1249.
Share this: