The Return of the Pashmina
A modern approach is key in making the most of this reliable accessory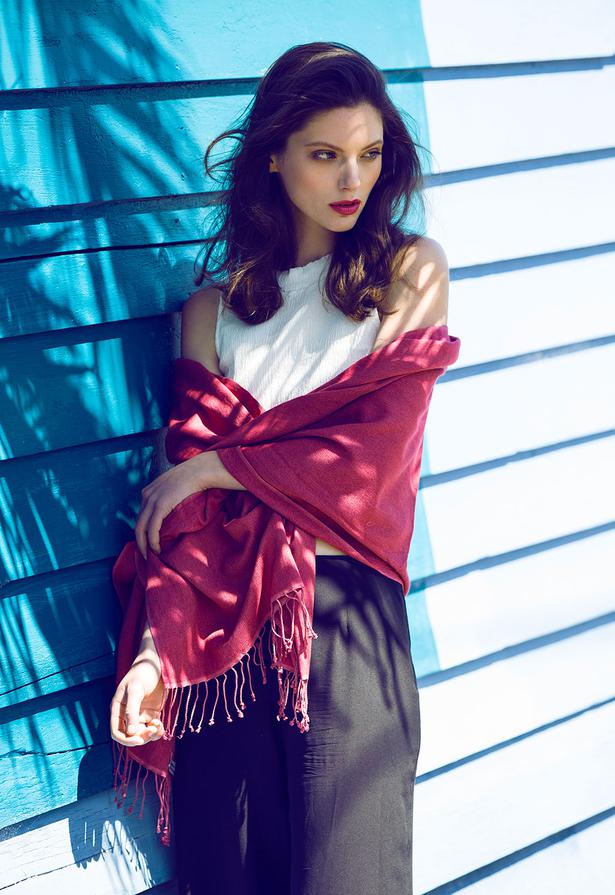 Tuesday Nov. 24, 2015
The pashmina, that reliable wardrobe piece, has made a welcome return this season on the back of a Noughties fashion revival.
Sometimes seen as an item favoured by mothers of the bride or one of many superfluous accessories trotting around on raceday, a modern approach is key in making the most of your pashmina. Thrown around your shoulders nonchalantly, it offers the right amount of warmth on cool summer evenings especially when worn with an equally languid outfit — think a floppy hat, palazzo pants, flat sandals and a fluttering dressing gown-cum-robe. The less tailoring, the better.
If you're stuck for ideas on how to wear one, there are several handy YouTube videos to give you some inspiration — watch "How to wear a pashmina, 20 ways". The well-coiffed woman with perfect enunciation is reminiscent of a hoity toity Hyacinth Bucket ("it's pronounced Bouquet!"), showcasing 20 variations. Number 11 is a particular riot: "If you have a strapless dress, you can make a wonderful little bolero." Why not give it a whirl? Worn with a pair of jeans, sunglasses and carefree attitude, it's all the perfect pashmina needs to get its street cred up to speed for summer.
• Photographer / Guy Coombes. Stylist / Dan Ahwa. Model / Katie Braatvedt from Clyne. Hair and makeup / Carolyn Haslett using M.A.C Cosmetics.
Share this: