How Fashion is Getting Political
How fashion is drawing political battle lines after the Trump election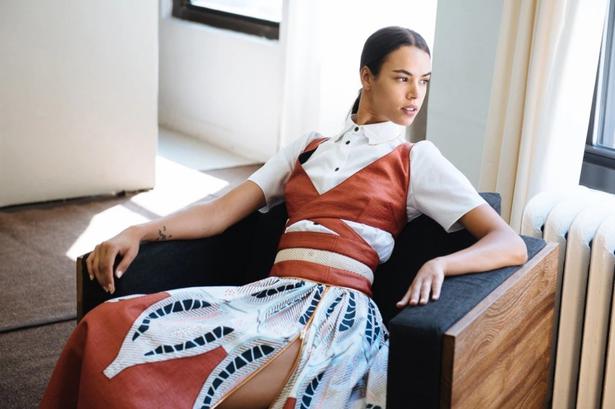 Tuesday Nov. 22, 2016
From the presidential campaign to the transition of power, fashion has been a point of tension and protest - not just because of what people were wearing but for where it was made, who was selling it and what name was on the label. Hillary Clinton's white pantsuits had some folks recalling suffragettes, and her rainbow of matchy-matchy ensembles inspired others into a flash-mob dance.
The clothing and accessory business that has grown up around Donald Trump and his daughter Ivanka drew boycotts and protests in response to his derogatory statements about minorities, women and immigrants.
Since the election, Trump outrage has only grown in the fashion world. Even brands that don't bear the Trump name, but whose executives voiced support for his stance on trade policy, have received a torrent of condemnation on social media and beyond.
Designer Sophie Theallet, who has dressed Michelle Obama, announced Thursday in an open letter that she will take a principled pass on dressing Melania Trump - if the soon-to-be first lady should ask for her help, that is. And Theallet encouraged other designers to follow suit:
"I am well aware it is not wise to get involved in politics. That said, as a family owned company, our bottom line is not just about money. We value our artistic freedom and always humbly seek to contribute to a more humane, conscious and ethical way to create in this world. . . . As one who celebrates and strives for diversity, individual freedom, and respect for all lifestyles, I will not participate in dressing or associating in any way with the next First Lady. The rhetoric of racism, sexism, and xenophobia unleashed by her husband's presidential campaign are incompatible with the shared values we live by. I encourage my fellow designers to do the same."
READ MORE:
What Does it Mean to 'Look Presidential'?
What it Was Like Covering the US Election
Lookinb Back On Michelle Obama's First Lady Fashion
The French-born Theallet's business is based in New York, and her collection is known for its femininity and reflection of world culture. Her runway presentations and advertising emphasise diversity, and she has been a leader in bringing plus-size women into the fashion fold - using plus-size models on her catwalk and creating capsule collections for Lane Bryant.
So far, Melania Trump does not appear to have worked directly with any designer for her public wardrobe - none are claiming credit for the clothes she has worn for big public moments - but has instead shopped retail. So if Melania decided to hop on Matchesfashion.com to buy a Theallet dress, there's nothing the designer could do about it. Theallet's point is that she will not create one-off garments for Melania nor tout any association with the former model.
In contrast, Patagonia is aiming to take a stand without being political. But is that even possible? The privately held outdoor-gear clothier, whose catalogues feature wind-chapped athletes summiting mountain peaks, plans to donate 100 per cent of its global online and in-store sales from Black Friday - the day after Thanksgiving, traditionally one of the biggest shopping days of the year - to environmental causes.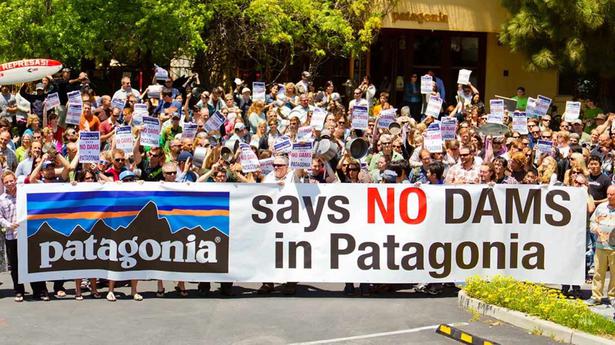 The idea emerged from a brainstorming session as the company considered how to respond to the outcome of the presidential election and the installation of a commander in chief who has called climate change a myth ginned up by the Chinese government.
"We wanted to do something on Black Friday to make a big statement, to fund grass-roots activism and engagement," Patagonia CEO Rose Marcario said in an interview. "We shouldn't let anyone of any political stripe destroy our planet."
Since 1985, the company has been donating 1 percent of net annual sales to environmental causes. To date, it has raised about US$74 million, with the typical donation to an organization being less than $25,000. Last year, about 800 groups benefited. Marcario estimates that Black Friday sales of its parkas, thermal underwear and backpacks will bring in $10 million. In the past, Patagonia, which describes itself as an "activist company," has campaigned for clear labeling of genetically modified foods and for the removal of "old, derelict and particularly harmful dams."
"I think most of our core customers understand what the brand is about," Marcario said when asked if the company was expecting blowback from Trump supporters.
While Patagonia is asking its customers to show their politics by shopping, a San Francisco marketing executive is telling folks to stand up for what they believe in by boycotting - not just Trump brands but the retailers that sell those brands, the folks who own those retailers and anything else those titans might control.
In October, Shannon Coulter launched #grabyourwallet, a social media campaign that includes a list of major retailers that carry Trump-branded merchandise - both Donald's and Ivanka's - and an appeal to boycott them. The list includes Macy's, Bloomingdale's, Amazon, Neiman Marcus and Lord & Taylor.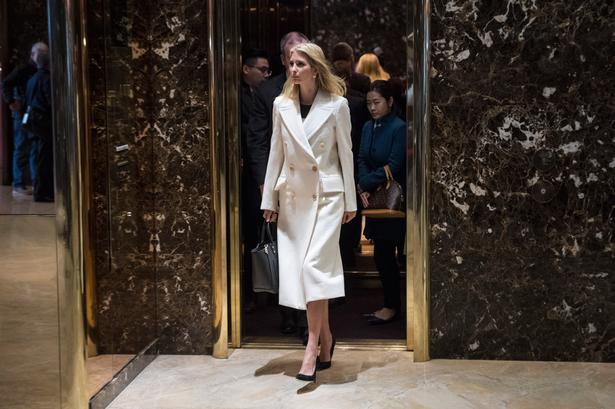 "I've never boycotted before," Coulter said in an interview. But in October, she saw the Access Hollywood videotape, in which Trump made light of sexually assaulting women.
Shortly after she read that story, Coulter was browsing the Nordstrom website; she saw pages of Ivanka Trump merchandise. "I didn't want to see the name," Coulter said. It aggravated her. But she stood down.
"The tipping point was when Ivanka Trump returned to the campaign trail," Coulter said. "Professional women like myself had been willing to cut her a lot of slack. . . . Regardless of political affiliation, she's his daughter." But the more Ivanka promoted her father under the umbrella of empowering women, the more Coulter fumed. Her boycott list was born.
READ MORE:
Melania Trump's Political Dressing
Hillary Clinton's Style Evolution
Printed T-shirts With a Message
And it has only gotten longer. It's focused not simply on protesting a brand but an entire web of people and industries. (She considered boycotting The Washington Post because owner Jeffrey P. Bezos also owns Amazon, which sells Ivanka Trump dresses and Donald Trump ties. But after conducting an online poll, Coulter declined to target the newspaper because she respected its investigative reporting during the campaign.)
In Coulter's perfect world, she would be able to "shop the stores I love with a clear conscience and no bad memories." She has had several victories, including Shoes.com tweeting that it had removed Ivanka Trump footwear from its website. On Black Friday, Coulter plans to enlist her supporters to flood the customer service lines of targeted stores to ask them to dump their Trump merchandise.
In the aftermath of the election, it's not just Trump products in the bull's eye. It's also New Balance sneakers. The company manufacturers in the United States and has opposed the Trans-Pacific Partnership trade agreement.
"The Obama administration turned a deaf ear to us and frankly, with President-elect Trump, we feel things are going to move in the right direction," Matthew LeBretton, New Balance's vice president of public affairs, said in an interview with the Wall Street Journal. Those remarks inspired some folks to post photos of themselves on social media tossing their New Balance sneakers into the trash.
Fashion is not just about economics, aesthetics, culture. It's now a litmus test for one's politics.
- The Washington Post
Share this: