Pump Up The Volume With Fashion's Hottest Hair Trends
Sky-high statement styles can really elevate a show look, says Janetta Mackay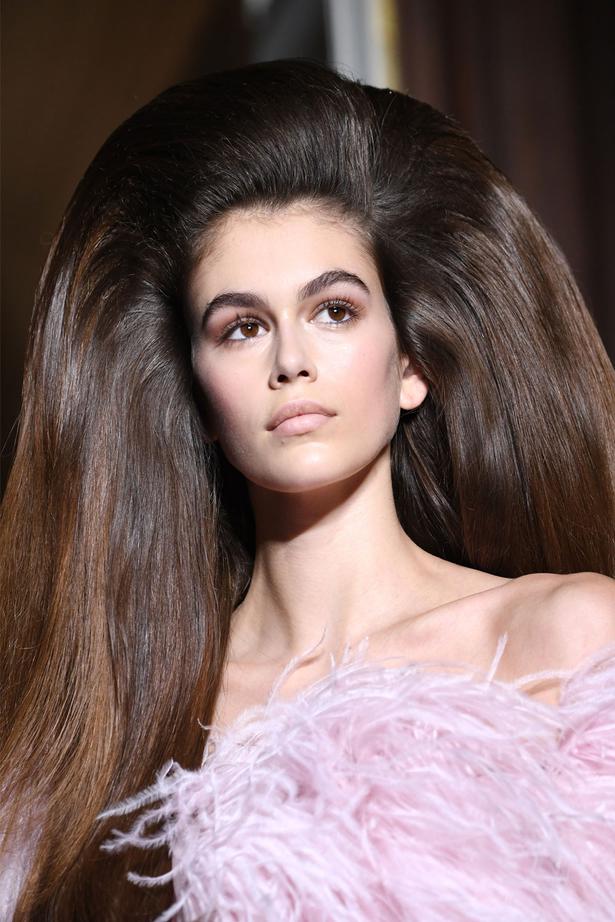 Tuesday Aug. 28, 2018
Drama is the dream word for top backstage stylist Richard Kavanagh and he's hoping to inject more of it on Fashion Week's runways. While many designers like hair and makeup to merely complement their clothes, others see the benefit of using beauty looks to reinforce their vision. "How do I magnify that story through the hair?" is the question hair directors like Kavanagh ask themselves.
Look no further than recent Gucci and Prada shows for the answer. Striking styles extend the idea of silhouette, shape and texture far beyond fabrication. From colourful fros to exaggerated updos and choppy wigs and 70s Mom flips, period references play with perception.
READ: Backstage Beauty Secrets From NZ Fashion Week
Sydney-based Kavanagh — who works internationally with industry trendsetter Guido Palau and returns home to Auckland each year to direct hair at key shows — is one who welcomes the chance to amp things up. "I'm really looking forward to bringing the drama back into hair," he says. Fellow top stylists Grant Bettjeman, Danny Pato and Michael Beel can also be expected to pump up the volume. Designers such as Trelise Cooper, Kathryn Wilson and Adrian Hailwood won't worry about being outdone by high hair.
"Doing show hair is the most creative and exciting process," says Kavanagh, who splits this with working on commercial campaigns and as a Redken ambassador and creative director for Rodney Wayne. First up is talking to the designer about their inspiration and message, be that a personal story or a reflection of society. Musical or visual references can help set parameters for the challenge of coming up with a character to embody the designer's story. Conceptualising and testing looks follows, to create the right tension and juxtaposition. It's an intuitive process, aided by knowing the designers well. When show day arrives around 20 stylists need to be wrangled over around four hours.
READ: Fashion Week Beauty Trends to Try At Home
Kavanagh directed hair for the opening night Mercedes-Benz Presents Knuefermann show and will be backstage for Wynn Hamlyn, before heading off-site to helm Stolen Girlfriends Club. Thursday sees him at Huffer, before winding up his week on Saturday with Zambesi at Fashion Weekend.
"Doing great hair for a runway show is like trying to come up with a pop song," he says, "it should be instantly recognisable and at the same time so new that you have to keep looking at it."
Share this:
More Fashion / NZ Fashion Week 2018