What's Inspiring the Designers Behind Jac + Jack
We talk to the founders of the Australian label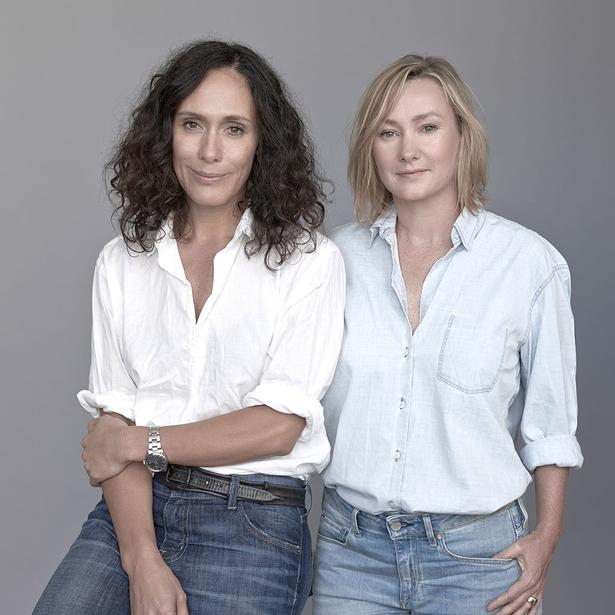 Wednesday Aug. 12, 2015
As far as a new season wardrobe edit, you can't look past clean-cut minimalism. The design duo behind Australian label Jac + Jack, Jacqueline "Jac" Hunt and Lisa "Jack" Dempsey, have focused on quality fabrics and calming neutrals for a number of seasons, and for spring the mood is quintessentially tranquil, with the perfect mix of transeasonal pieces. We chat to the designers about what's inspiring them for the new season.
What are you reading right now?
Jacqueline: I just finished The Girl On The Train by Paula Hawkin, which I know I'm six months behind the world on reading, but it was a holiday book that I smashed in two days, a great thriller and I couldn't put it down. Easy, but very good.
Lisa: To Begin to Know by David Leser.
Who are you listening to right now?
Jacqueline: Mixed tape of Blurs classics and not-so-classic tracks. I have reverted to analogue.
Lisa: I've taken a surprise liking to a bit of house music after living in London this year — I based myself there to open our first international store in Soho earlier this year. Mixcloud is on high rotation with a bunch of mixes by Mooksta.
What are your favourite pieces from the new spring 15 collection?
Jacqueline: The matching shirt and short sets; we worked with very fine Italian cotton oxfords with subtle pinstripes and made oversized washed man-style shirts. We then had off-cuts left over so we engineered them to make boxer-style shorts that have melange grey drawstrings, I think they look really cool worn as a "set".
Lisa: Our pinstripe collarless shirts, the pecan nut cashmere colours and the Byron drawstring pant. It has to be effortless and with considered simplicity.
What inspired the colours for the range?
Jacqueline: Paper actually, recycled cardboard, writing paper like the old aero letter pads, Manila folders, note paper and smart writing pads, plain brown paper, the lines inspired much of the subtle faded pin stripes and the colour of old paper gave us the faded-out tones of palest yellow, off white and nova blue (which is the same colour as the old airmail envelopes and paper), simple idea but I think we haven't been literal and it's really just an inspiration point to start from. Most of our work has very subtle reference points, but we always have them. Our colours are very nuanced and we take time to develop new tones and how those colours can work in fashion and more importantly for our clients.
Lisa: It started with a work by artist Cy Twombly hanging at the Hamburger Bahnhof, which led to the concept of colour in a natural setting and then quite naturally to paper. Perfectly washed out shades of palest yellow, off white and nova blue paired back with our new neutrals. There's also a work by an unknown artist representing an unmade bed, which sort of perfectly captures everything we were trying to evoke — washed layers, lived in textures and a sense of ease.
Where's your favourite holiday destination?
Jacqueline: I'm going to say Montenegro, I have just been recently, while we didn't get to explore in depth, it really does have magic about it, the water is green in tone rather than turquoise and the pebble beaches are very elegant and are small little half moons connected by lovely walking tracks, and the mountains come almost straight out of the ocean.
Lisa: Formentera, Ibiza.
Share this: