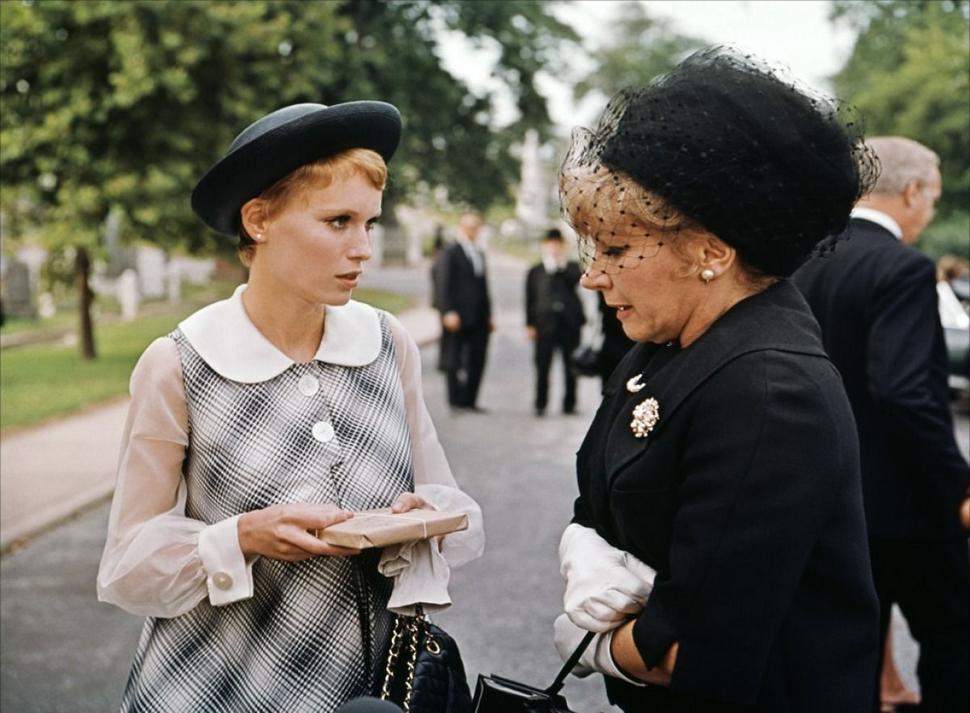 Our Favourite Fashionable Horror Characters In Film
They may have scared the living daylights out of us, but ahead of Halloween dress-ups this year, we take a closer look at the sartorial legacy of these stylish dames
Monday Oct. 26, 2020
The world might be celebrating Halloween differently this year, but there's no denying that part of the appeal is the chance to dress up. From it's Celtic and Gaelic roots, to its current commercialised state in the US and North America, Halloween has always been an excuse to tap into another realm, face our inner fears or simply take advantage of being able to let go - even for just one night. 
So it's a prime excuse to look at some of the horror genre's stylish influences in film and why these unforgettable costumes will always get our seal of approval.
Mia Farrow as Rosemary Woodhouse and Ruth Gordon as Minnie Castevet in Rosemary's Baby (1968)
Introducing us to a Vidal Sassoon pixie cut, babydoll dresses and flaky mascara, Mia Farrow's wide-eyed turn as the mother of evil quickly became a cult-classic.
Costume designer Anthea Sylbert kept things streamlined and crisp, inspired heavily by the 'Youthquake' movement of the era, epitomised by fashion designers Mary Quant and André Courrèges.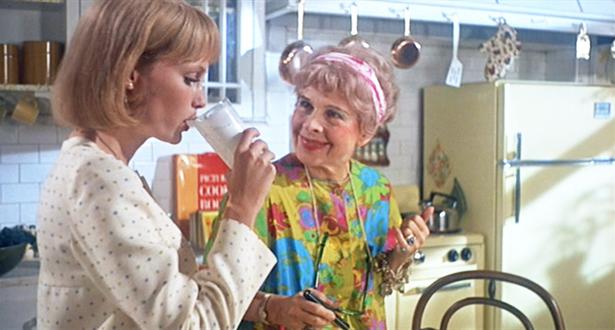 Mia Farrow as Rosemary Woodhouse and Ruth Gordon as Minnie Castevet. Photo / Supplied

On the flipside, Rosemary's nosey neighbour Minnie is garish in comparison wearing her bright and busy colourful outfits, roughly applied blue eye shadow and pink lipstick; however her penchant for 'off'- colours makes her one of our favourite characters in horror. 

Shelley Duvall as Wendy Torrance in The Shining (1980)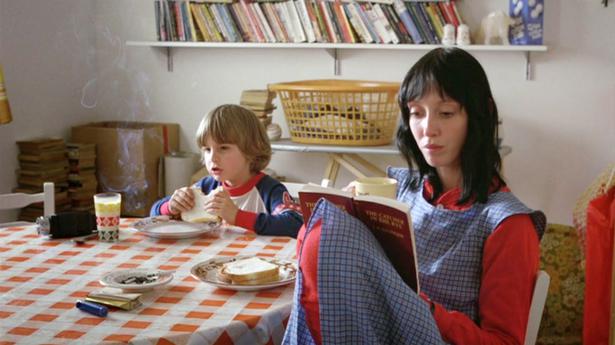 Shelley Duvall as Wendy Torrance in The Shining. Photo / Supplied
This psychological horror adapted from Stephen King's 1977 novel of the same name and directed by Stanley Kubrick played on Shelly's gothic vibes well - pale skin and dark hair - as costume designer Milena Canonero focused on vintage separates including beige turtlenecks, a green flannel shirt, and a pair of brown corduroy overalls.
A blue check pinafore style dress layered over a red top and red stockings possibly one of the most stylish looks in horror. The film is a cinematic masterpiece and the costumes - including Jack Nicholson's terrifying portrayal as Jack Torrance - is the perfect inspiration for Halloween dressing.  
Grace Jones as Katrina in Vamp (1986)
As the leader of a flock of vampires who nest in the sewers of Los Angeles and run an after-dark strippers' club, Grace took her flamboyant stage presence used this to give life to her first horror film character Katrina.
The most memorable outfit was of course Grace covered in graphic art by friend and artist Keith Haring wearing a red clown wig and full white kabuki style make-up.
Jennifer Lopez as Dr. Catherine Deane in The Cell (2000)
Jennifer Lopez as Dr. Catherine Deane in The Cell. Photo / Supplied
Elaborate headpieces and intricate costumes made this early noughties horror flick worth noting in terms of style. Created by Japanese costume designer Eiko Ishioka, the film's exploration of the mind of a serial killer added a surrealist spin to the costumes, with Lopez expertly adding her experience in dance and music to bring the costumes to life. 
Anjelica Houston as Eva Ernst aka The Grand Witch (1990)
Based on Roald Dahl's dark and tested fantasy, the film adaptation still stands the test of time - as do Anjelica's dramatic costumes in the film. Marit Allen, who was a British Vogue fashion editor in the 1960s, was responsible for the satin, diamonds and velvet that adorned Anjelica, making her one of the most glamourous horror characters of all time.
Anjelica Houston as Morticia Addams and Christina Ricci as Wednesday Addams in The Addams Family (1991)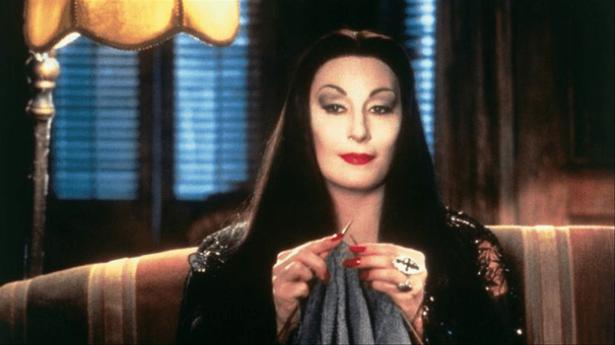 Anjelica Houston as Morticia Addams. Photo / Supplied

Also making the cut is Anjelica's turn as the much-loved horror heroine Morticia, with her slinky black gowns, red lips and long black hair. Seepitmosed the ultimate goth queen look. Ruth Myers was responsible for updating the look, along with Wednesday' Adam's popular peter pan collar shift dress, another stylish film character we love. Shout out to husband Gomez too for his dapper wardrobe of double-breasted pinstripe suits and immaculate moustache.

Aaliyah as Akasha in Queen Of The Damned (2002)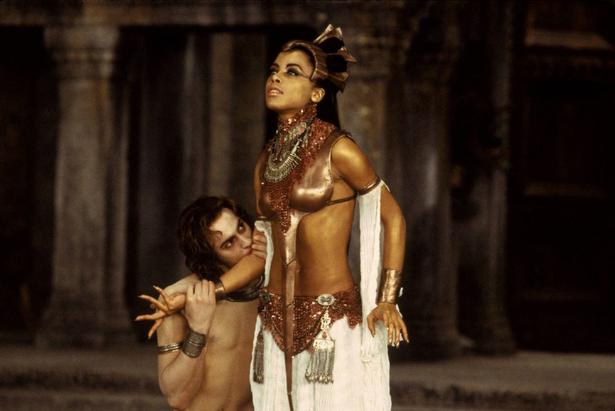 Aaliyah and Stuart Townsend in Queen of the Damned. Photo / Supplied
Released after her tragic accident 2001, Aaliyah's turn as vampire Queen Akasha has aged well. Loosely based on the third novel of Anne Rice's The Vampire Chronicles series, costume designer Angus Strathie made the most of Aaliyah's pathetic physique by working with a custom-made breastplate and headpiece. 
Jodie Foster as Clarice Starling in Silence of the Lambs (1990)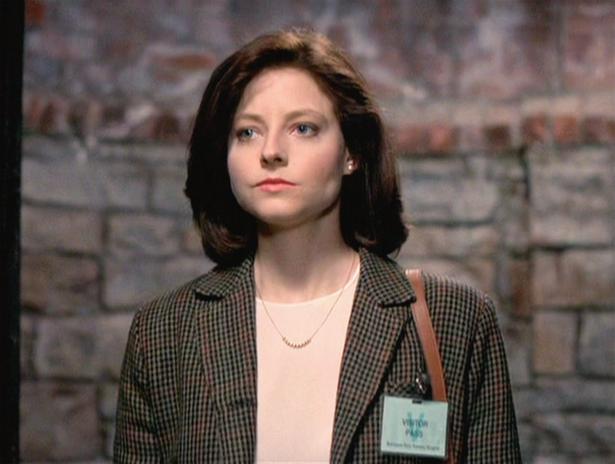 Jodie Foster as Clarice Starling in Silence of the Lambs. Photo / Supplied
FBI agent Clarice's preppy, non-nonsense 90s uniform included a tweed blazer, high-waisted double-pleated trousers and a leather shoulder bag. For anyone looking to replicate the look on Halloween, don't forget the look is all in the carefully bushed 90s bob and an FBI badge pinned to your lapel.
Tippi Hendren as Melanie Daniels in The Birds (1963)
You can't have a best dressed in horror list without at least one of Hitchcock's heroines. Tippi played the bored socialite well but her green skirt suit created by legendary Hollywood costume designer Edith Head will go down in history as iconic. 
Winona Ryder as Lydia Deetz in Beetlejuice (1988)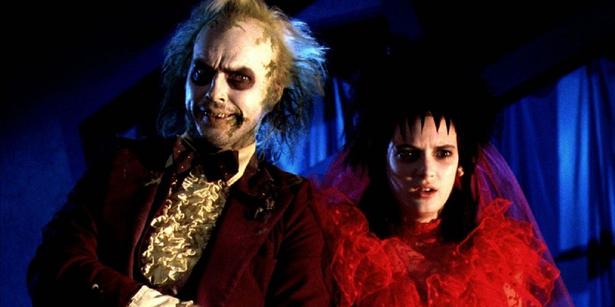 Winona Ryder and Michel Keaton in Beetlejuice. Phot / Supplied
A Tim Burton classic, and one of Winona Ryder's most memorable performances, her character Lydia turned goth on its head with her spiky fringe and oversized hat - a scarlet wedding gown one of the more striking looks from the film.
Share this: