Must-See Exhibition: Fashioned from Nature
A new exhibition at London's V&A will examine the materials used to make clothes - and provoke debate about fashion's plundering of the natural world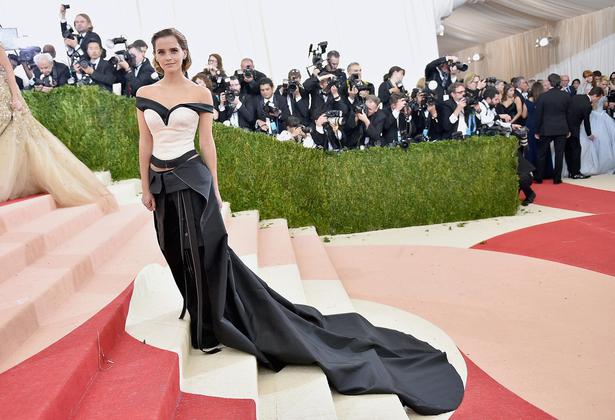 Thursday Nov. 2, 2017
What sounds like a load of rubbish is actually the future of fashion, according to a new V&A exhibition, opening next year. Fashioned from Nature will examine the different materials used to make clothes over the past 400 years, and their effects on the environment.
One of the exhibits will be an outfit worn by Emma Watson, the actress, to the 2016 Met Gala in New York. Designed by Calvin Klein, it was made from recycled plastic bottles that were shredded and spun into a yarn.
A purple gown will be made from the grape seeds and skins produced during the winemaking process, and fashioned into a fabric that feels like leather. The material used to make a Salvatore Ferragamo ensemble in the exhibition is orange fibre, the first fabric in the world made with citrus fruits. It is said to feel like silk, and is a by-product of Italy's orange juice industry.
But the exhibition will also feature more macabre pieces that may be unsettling to view, the V&A said, included to provoke debate about fashion's plundering of the natural world.
READ: A Vision for a More Conscious Fashion Future
A muslin dress from the 1860s is decorated with the iridescent wing cases of hundreds of jewel beetles. A pair of earrings, made in 1875, are formed from the heads of creeper birds.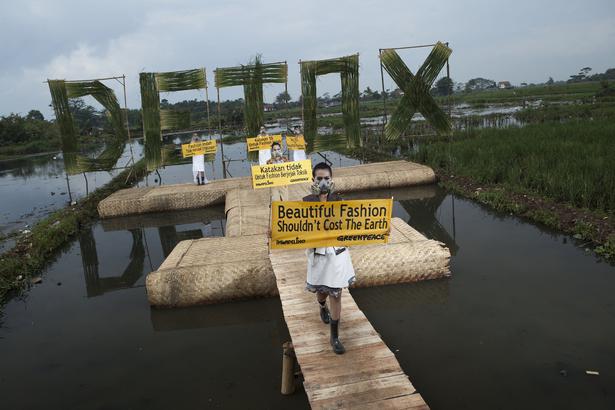 A Greenpeace Detox Catwalk in Bandung . Picture / © Greenpeace/ Hati Kecil Visuals

The exhibition will also examine the use of materials now considered controversial, such as fur and whalebone. There will be 300 "beautiful, intriguing and unsettling objects" in total.Edwina Ehrman, senior exhibition curator, said: "What we are trying to do is look at where all these objects came from, how they were processed and what impact that had on the environment, and to put the present in context."

Concerns that fashion is harmful to the natural world are not new, the exhibition will show. "In the 18th century, people wrote about damage to the ecosystem. In the 19th century, there were widely voiced concerns about pollution.

"Items decorated with beetle wings were imported from South America and India in the 19th century, and even then there was disquiet about cruelty."

The exhibition will raise questions about the use now of fur and snakeskin, but will not preach to visitors, Ehrman said. "We will take a balanced view. We are trying to lay out the facts as best we can, and we would like to get people to think. We don't want people to go away feeling chastened, but with food for thought."

WATCH: Stella McCartney on Creating Vegan Silk:

Garments by contemporary designers committed to sustainable fashion, including Stella McCartney clothes made from synthetic spider silk, will be displayed alongside exquisite pieces decorated with nature motifs: a women's jacket from the early 1600s embroidered with pea-shoots and flowers, alongside Jean Paul Gaultier leopard print and a Giles Deacon haute couture gown featuring a pattern of birds' eggs.

Fashioned from Nature will run from April 21 2018 to January 27 2019.

- The Daily Telegraph
Share this: