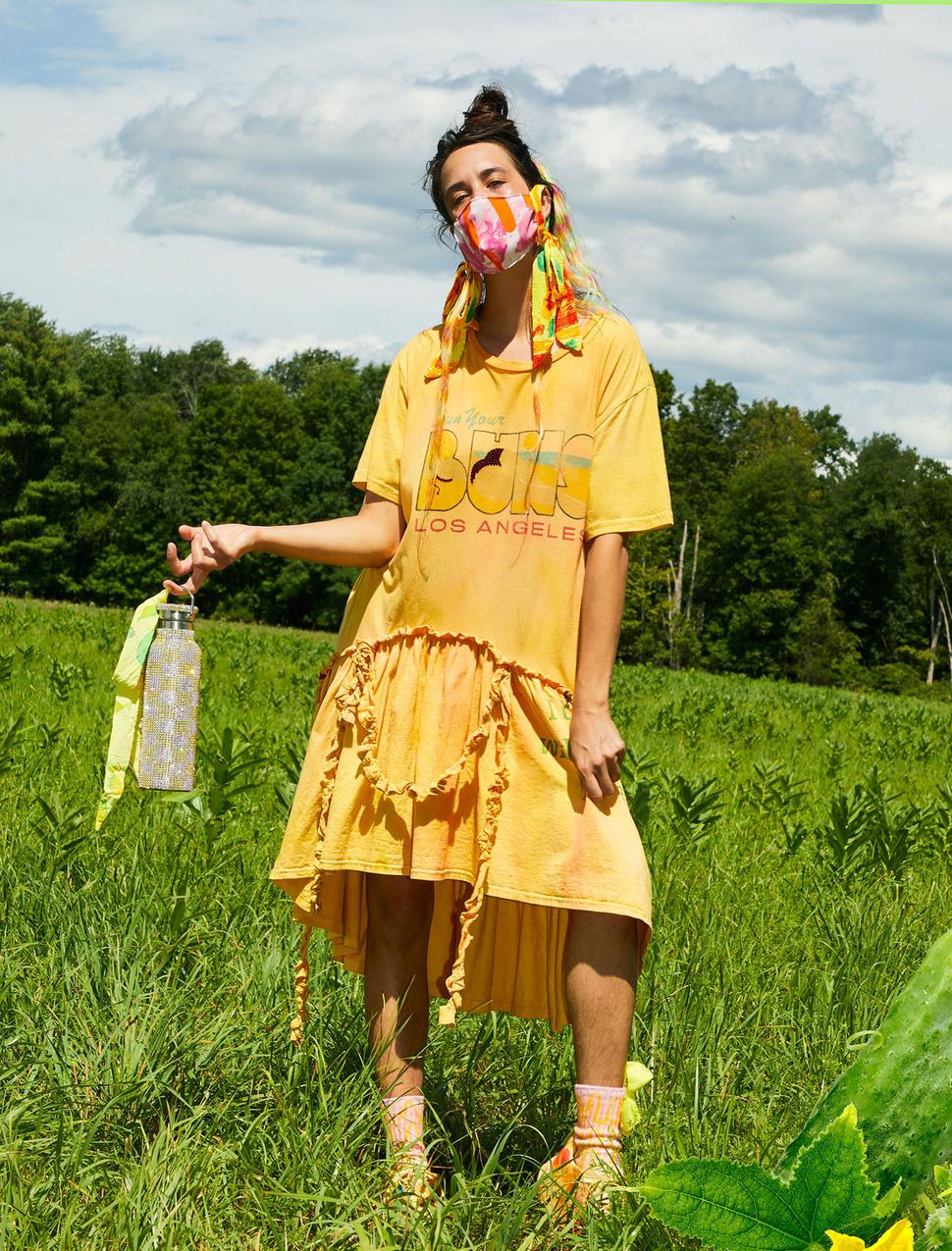 Face Masks & Formal Fridays: The Fashion Lessons Gleaned From 2020
What we wore this year coincided with one of the most remarkable times of our lives. We summarise the year in style from trackpants to Zoom-ready earrings - and everything in between
Wednesday Dec. 16, 2020
Change the system
How do you fix a broken fashion system no longer conducive to the changing ways we buy clothes? In March, Belgian fashion designer Dries Van Noten organised a series of Zoom brainstorms with the industry, calling into question discounting in season and retail's out of sync delivery deadlines.
When we spoke to the designer in November upon the release of his new spring/summer 2020/2021 collection inspired by New Zealand-born artist Len Lye, he explained 2020's situation had ignited real commitment, with the initiative supported by the likes of newly appointed Chloe creative director Gabriela Hearst and leaders from Nordstrom and Bergdorf Goodman. "Fashion has become a rat race," explained Dries. "The bigger groups started to add more products. Designers had to have dresses ready for delivery in November and winter coats in May - which was complete madness."
OPINION: Is It Okay to Talk About Fashion & Politics?
Closer to home, sustainability advocate Maggie Hewitt's label Maggie Marilyn re-assessed its own operations, withdrawing from international wholesalers that have made the brand a global success, choosing to sell direct to consumers with a focus on seasonless collections. The announcement coincided with the opening of its first flagship store in Britomart last month.
Ingrid Starnes also made the decision in its tenth year of business to close its stores and adopt a pre-purchase, made-to-order model. Unable to keep up with changes are bigger, less nimble brands - UK chain store titan Topshop toppled this year and has gone into administration, and last month popular Australian brands Seafolly and Alice McCall went into voluntary administration. Elsewhere bankruptcy claimed the business of John Varvatos, J.Crew and Brooks Brothers.
Read our exclusive interview with Dries Van Noten in Viva Magazine. Volume Two is on sale now.
Loosen up
We dressed from the waist up for video conferences - cue online shopping sprees for nice tops, ties and earrings. From the bottom down, we lounged around in forgiving track pants that allowed us to deal with our bizarre new normal in comfort.
READ: What To Wear Now: How Has 2020 Shaped Our Wardrobes?
In September, writer Greg Bruce wrote for Viva about how the track pant became the year's breakout wardrobe star, the much-maligned wardrobe faithful seeing a significant spike in sales for men and women. Barkers saw a 200 per cent increase in the sale of track pants, with the elasticated trousers now available in options both casual and luxurious. As we kept one foot in the office and one working from home, so did the demand to feel dressed up - even if sitting at the kitchen table.
Nostalgic pastimes made an impact this year, hence "cottage core's" bucolic whimsy allowing permission to waft about in loose, billowing dresses any hour of the day. For those who bore the brunt of Covid and were let go from their jobs, the need for superfluous items disappeared. Bras were no longer required and more recently, Green Party co-leader James Shaw asked Trevor Mallard if ties were really necessary anymore. While wearing a tie comes down to personal preference, the expectation to wear one has become a matter of national debate.
Face time
Ah, the face mask. So many iterations and so much opportunity for a designer trying to sell clothes in the time of pandemic to quickly learn how to whip one up. The piece of fabric has now become mandatory on public transport. In those early days of lockdown, we wore ours with the familiar awkwardness of a first date - so many questions, communicating with our eyes and trying to say the right thing without mumbling.
If you wore one, you displayed a sense of community and respect for the greater good. If you chose to ignore the rules and subsequently contract Covid, we couldn't help but smugly say 'told you so' (case in point the entire Trump administration).
Adrienne Winkelmann creative director Jessica Grubisa took her face mask designs to new heights with embellished jewels dripping down the face - and why not? The idea you could prevent yourself from contracting Coronavirus and still look fabulous was a dose of much-needed fun.
READ: The Local Fashion Brands Making Face Masks
#Supportlocal
With an influx of people returning home to New Zealand, there's a newfound resurgence in appreciating our own back yard. Initiatives set up to support fashion designers and retailers reeling from the impact of Covid meant our focus on local business was crucial to stabilising the economy.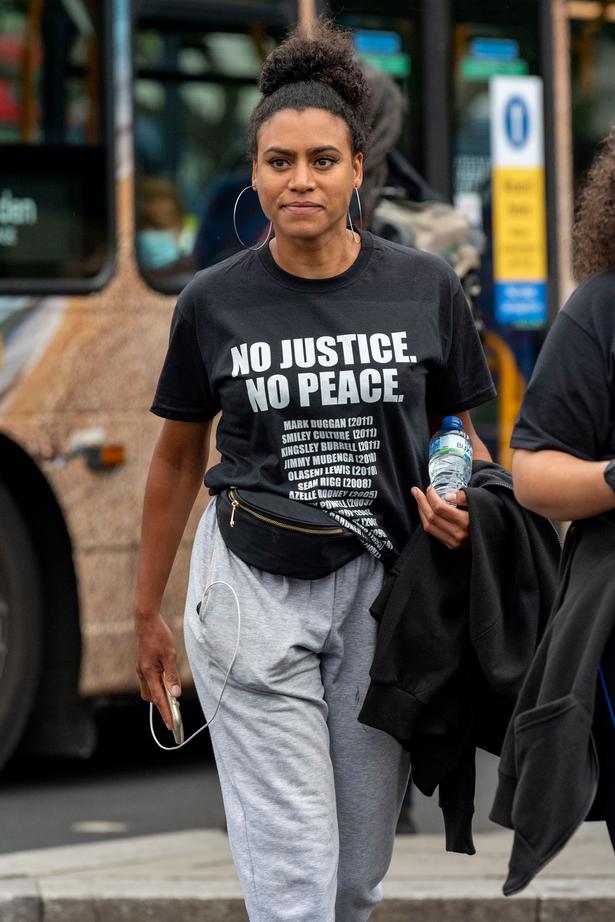 Along with the more widespread use of te reo, we finally realised just how good we really are. For many years an outward focus and attention on what everyone else was doing overseas gave us a sense of being connected with the world, but now in our splendid isolation we're finally displaying a little more pride - and rightly so. While there's a long way to go for our indigenous designers to gain the recognition they truly deserve, here's hoping the lessons we learned by looking inwards will help steer us in the right direction come 2021.
WATCH: Viva x Together Today Runway Show
Other key lessons we learned
Extravagance: Glamour felt outdated, but the desire to dress up still illustrated the power of feeling good about ourselves. Mood-enhancing initiatives like Hilary Barry's Formal Fridays became part of our lockdown entertainment on social media, and reminded us that being smart and loving fashion aren't mutually exclusive.
As we binge-watched the extravagant outfits on The Crown and Tiger King, it reminded us that glamour can indeed help give us hope when the circumstances are grim.
Say Something: As we wrote in Viva Magazine - Volume Two, this year we learned while we might feel nonplussed about what to wear right now, the moral of the story is anything goes. Fun, funky, vibrant fashion is a coping mechanism - from clashing prints that have no rhyme or reason to slogan tops that helped convey how we felt about climate change and #BlackLivesMatter.
WATCH: Collina Land by Collina Strada
Brands from Balenciaga to newcomer Collina Strada by Hillary Taymour proved craft and sustainability had a wild streak too with her whimsical designs and viral presentations of delirious behaviour succinctly capturing the mood of many.
Writer Emma Gleason explored the key trends we felt comfortable wearing now for Viva Magazine - Volume One.
Being bold meant making a statement at a time when it was no longer acceptable to sit back and say nothing.
As Seen In Viva
We've documented the shift in fashion this year through various key stories. Catch up on these reads now:
How Track Pants Became 2020's Breakout Wardrobe Star
The Local Fashion Brands Making Face Masks
What To Wear Now: How Has 2020 Shaped Our Wardrobes?
How To Wear A Face Mask With Glasses
The Significance Of Our Jewellery & Why It Matters More Than Ever
Why Sewing Is The Classic Pastime Offering Solace & Creativity Right Now
Opinion: How Fashion Can Continue The Anti-Racism Conversation
Former Vogue Editor Alexandra Shulman On Clothes & Other Things That Matter
Opinion: Why It's Time To Rethink How We Shop
Fashion Insiders Discuss: How Will Covid-19 Affect The New Zealand Fashion Industry?
Isolation 101: Fashion Designer Emilia Wickstead On Her Lockdown Distractions
I Live In A One Bedroom Apartment: Here's How I Reorganised My Wardrobe In Lockdown
Share this: