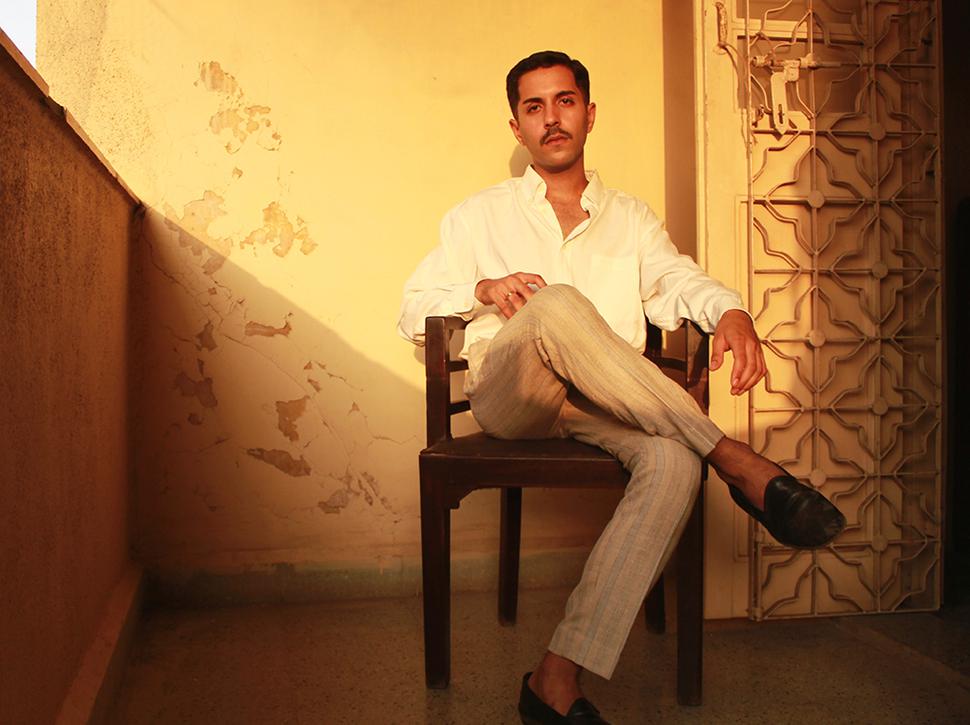 Favourite Things: Knitwear Designer Areez Katki
The Auckland-based knitter has returned to Mumbai to seek new ideas from age-old crafts
Saturday May 19, 2018
"Ek chai please, shakkar ku." In a quiet lane in south Mumbai, Areez Katki is waking up to a cup of sweet milky tea. It's already 30C and the spiced aroma that emanates throughout the bustling city is just the order for a day of studious work.
The textile artist has closed up shop in his Parnell studio, where he's known to be found hunched over for hours on end, painstakingly handcrafting his intricate knitted garments.
This year he's moved to India's west coast to reconnect with his cultural roots and work on upcoming projects. Most of all he hopes to uncover the artisanal crafts of his birthplace before they vanish.
READ: New & Noted: Areez Katki
"It's been rather overwhelming," says Areez of returning to the now-empty top floor he spent the first 10 months of life in. "I've essentially inherited this bare but beautiful canvas that still has deep creases in my memory."
The 1920s art deco building is tucked away in the iconic Parsi Colony — an upper-class community which was settled in the 10th century and became a bright part of Mumbai's diverse fabric. Its impressions are left in famous gardens, Zoroastrian places of worship and Iranian cafes such as the institutional Yazdani bakery known for the best bun-maska in town, a brioche-like bun slathered in butter for dunking in chai.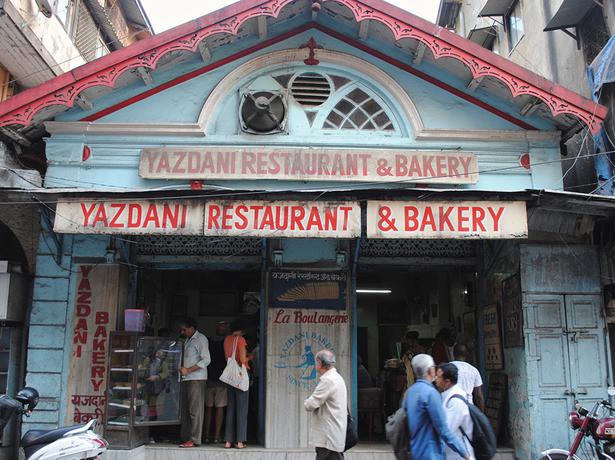 Yazdani bakery in Mumbai known for the best bun-maska in town. Picture / Areez Katki

Areez is Persian but lived in India with his grandmother before being reunited with his parents in Muscat, Oman, with a short stint in Dubai and London before moving to Auckland when he was 11. He'll soon take his homecoming one step further, visiting his ancestral land of Iran.

It was his treasured gran who first taught Areez to knit at age 7 and has passed down the inherited tricks of the trade. Handcrafts have been practised by the family for generations as jewellers, wood-workers and stained-glass makers. Areez recalls his mum, a passionate garment maker, taking him to the extravagant textile bazaars during their annual Bombay visits. "I would've been around 6 years old, and the textures, smells, dyeing and sampling processes just fascinated me," he says.

READ: Megan Douglas' Journey to India

Mumbai was still called Bombay back then — and the locals still protectively refer to it as such. It's the state capital of Maharashtra and as India's largest port city and centre of trade, textiles form a bountiful part of its history. Areez has been visiting mills throughout India, Turkey and other countries for years, hunting down hand-spun wool for his namesake label.

He keeps a detailed log of every swatch of textile he comes across and still keeps in contact with his suppliers. Right now, he's eyeing up cotton muslin and silk that shaped the Parsi community, who built their fortune from the Far East textile and opium trade.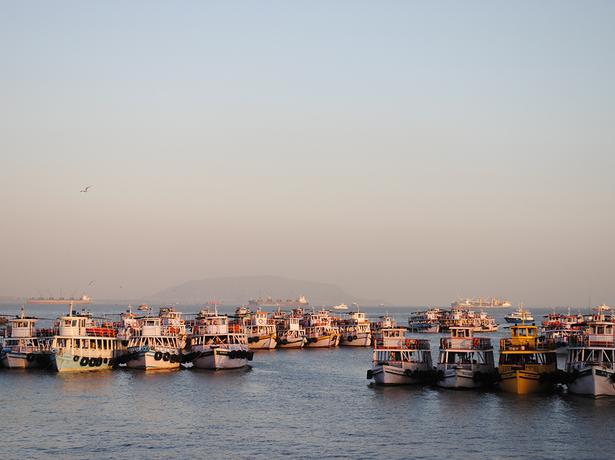 Areez has no immediate family still in Mumbai, his grandmother moved to New Zealand in 2015, but distant relatives live a few streets over and downstairs are neighbours who have known him since he was little. These include Aunt Dolly, who taught him beadwork as a child.
READ: How to be a Conscious Clothing Consumer
"She's almost 90 now and sadly has almost lost her eyesight, but I kid you not; Dolly still knows how to locate a bad stitch, purely by touch."
It's local experts like Dolly, who still carry on the tea-time tradition of sharing Gara embroidery, Toran beadwork and weaving with each other, who have become Areez's new teachers.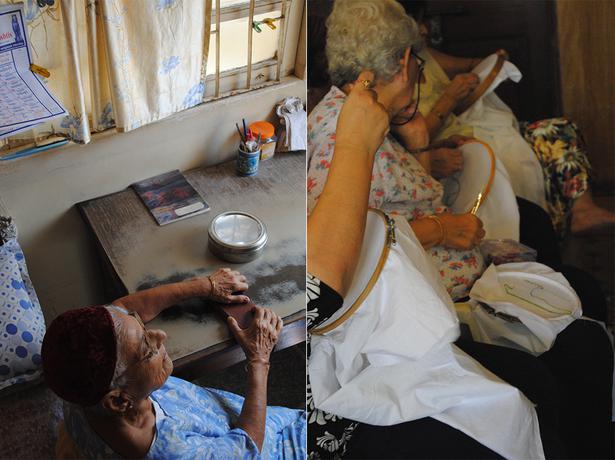 "It's incredibly emotional watching them work," he says. "I'm this young, still growing craftsperson who is slowly trying to inherit the secrets of this neglected centuries-old trade."
The age-old skills are now only practised by those aged upwards of 50 to 80 years old and are at risk of extinction. "It's my goal to learn as many of the techniques as I can and share them with future generations," says Areez, who is devoting most afternoons to his study.
READ: Favourite Things: Artists Ophelia Mikkelson & Ryder Jones
"It's a lot of pressure on my shoulders but I wouldn't have it any other way." His interest, unsurprisingly, has caused a stir in the tight-knit group. "They think it's very strange that I am both a male and an expatriate. It amuses and fascinates them."
Working with others is a welcome change for the sole garment maker, which is a testing process at times, he says. But mass production is of no interest for Areez, who considers his pieces more art than fashion.
The practitioner hopes to encourage buyers to not treat clothes so flippantly. "To think carefully about where, how and why their garments are fabricated," he says. And drop a fair price for the time needed to make them.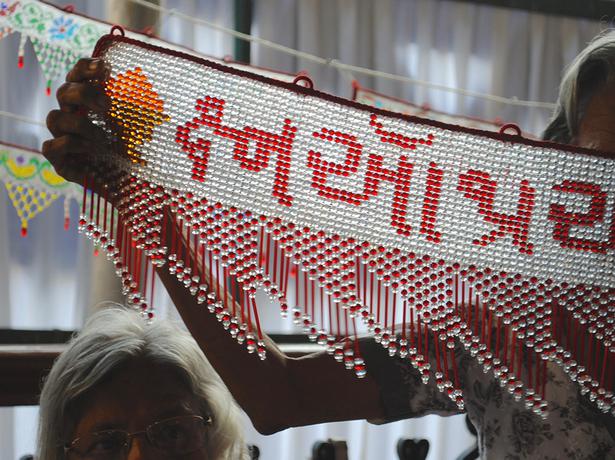 The warmth of Mumbai's community, however, may have loosened up his outlook. As well as incorporating new elements, Areez wants his collections to grow in volume. "I've learnt that I'm just one person and sometimes I might need help," he says.
Long-term, he's looking to work with like-minded people, like Aunt Dolly or the local tailor down the road, and establish his studio practice and life between Auckland and Mumbai.
READ: Favourite Things: Artist Peata Larkin
Fans of his work need not fret — Areez will be back in 2019, with a solo exhibition at the Malcolm Smith Gallery and an exciting debut at Waiheke's Sculpture on the Gulf, after being selected as the winning entry, both of which he's currently perfecting while in Mumbai.
The timeless and time-honouring creations of Areez Katki may just weave a little more worldwide in the future.
MY FAVOURITE THINGS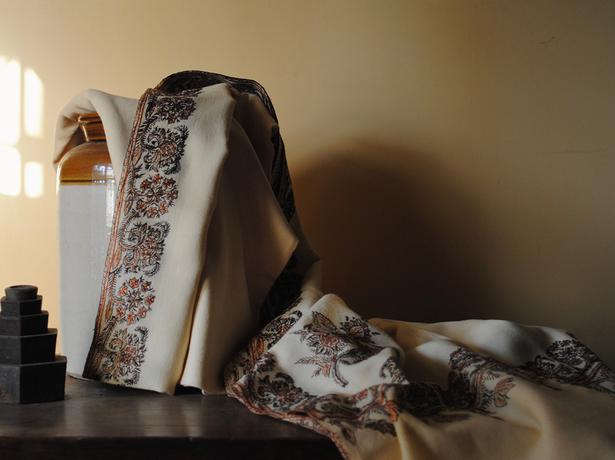 1. Great-Grandma's hand-embroidered shawl
I found this shawl in Gran's old cupboard and it moved me to see how painstakingly stitched the "Kor" edges were, using a single floss of silk over virgin wool. It was potentially made by my Great-Grandma, which we're still trying to verify! I keep it draped over my living room space to remind me of our family's craft background.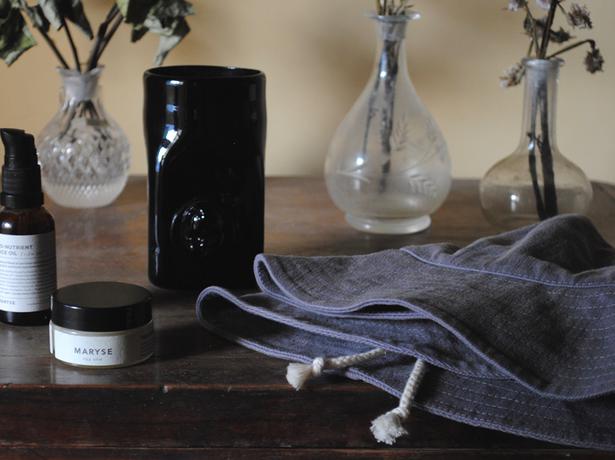 2.  New Zealand-made items
It has been wonderful to have these little things that nourish and protect me while I'm over here in this heat — they also remind me of the wonderfully talented friends who made them back home. A Bask hat by Kirsty Cameron's Godmother range, a candle by Tiffany Jeans' Curio Noir and beauty products by Maryse.
3.  Books on Parsi embroidery and history 
Since I've been back here, there have been several encounters with texts, publications and community figures who've kindly directed me toward the materials I wanted to explore. These are a couple of the books I've found and have been reading through. I have also found my Gran and Mum's old embroidery sketchbooks with recordings of several handknit, crochet and beadwork patterns.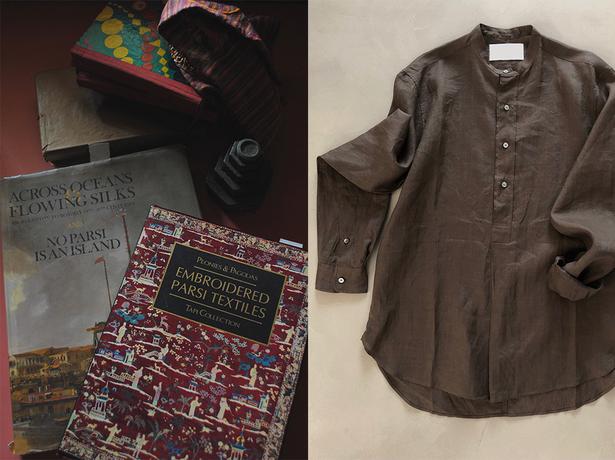 4. Khadi Cotton Shirt by Itoh
A wonderful discovery since a friend from Elle India invited me to the launch of Itoh's Menswear Capsule for Spring 2018. There I met and grew a friendship with the designer Amit Babbar, who has a background in textile making and construction, having been trained by masters during his years living in Japan. This handwoven shirt is a beautiful example of both, his impeccable attention to detail and a reverence for treating fine handwoven Indian Khadi.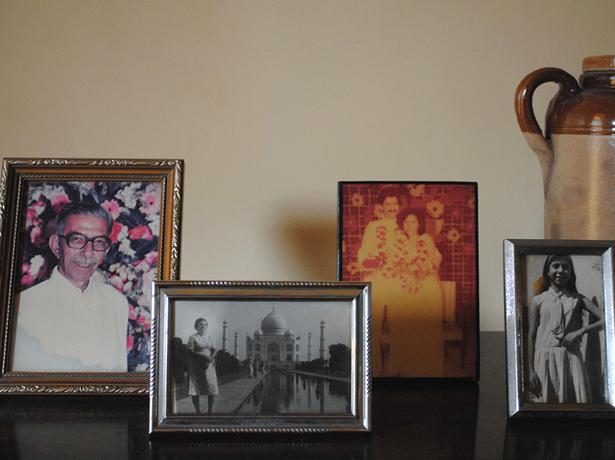 5. Family photographs
These photos of my grandparents and parents are an essential motivational force behind what I do. Despite experiences from identifying as queer, I've now also begun identifying as a Parsi — something that I wasn't able to do when I was younger. I now realise that they needn't be mutually exclusive in the way they were for Freddie Mercury (formerly born as Farohk Bulsara). I'm quite happy to celebrate both and these images show the joyful side of family history that I'd like to embrace.
Share this: