Favourite Things: Up-And-Coming Designer Benjamin Alexander
The local designer reflects on his stellar year and shares his most beloved items, including family photos and striking jewellery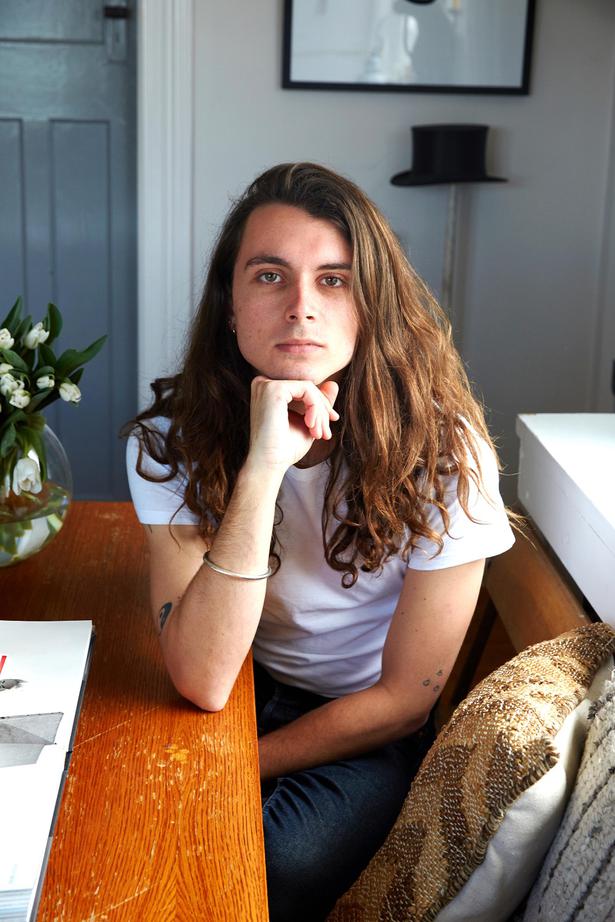 Saturday Oct. 27, 2018
If you've seen him on Project Runway New Zealand, you'll know that contestant Benjamin Alexander's distinctive designs aren't hard to spot. "I love a good sleeve. Everything I do always has ridiculous sleeves," says Benjamin. "My style is smart and clean, but the proportion and scale of fabric are absolutely nuts."
Only a few episodes into the reality TV show, the Whitecliffe fashion graduate's chic and edgy garments have placed him in a top spot among the aspiring crop of designers. Those familiar with New Zealand's fashion scene may already know his work.
READ: World Designer Benny Castles' Grooming Routine
This year, the 23-year-old's self-titled label has featured editorially in local magazines, in Mi Piaci's autumn shoe campaign, and earned him a debut at Fashion Week in the DFS Designer Showcase. It's not only local eyes taking notice, with British Vogue selecting Benjamin for its February issue this year, in a Designer Profile section alongside eight international talents.
For the DFS show, Benjamin presented three summer-inspired looks alongside eight top fashion labels including Zambesi, Knuefermann, Wynn Hamlyn and Harman Grubisa.
"It was a bit of a 'holy shit' moment if I'm honest," he says. "I'm this young designer without a huge functioning brand yet like everyone else that was involved. It said to me that the ball's now rolling to be featured in the mix of all these amazing people."
Following the overwhelming response to what he showed, Benjamin has created a limited-edition series of similar shirts and hats available to buy in time for summer. "I want people to be able to start buying and wearing the brand. It's an effort to begin to make it more tangible," he says.
An important focus in Benjamin's designs, which target the luxury market, is sustainability. "I want a completely transparent brand. I believe ethics and aesthetics can sit hand in hand without compromise. All of my fabrics are ethically sourced, and I can trace each one from the seed to the finished textile."
READ: Favourite Things: Fashion Designer Ryan Turner
Benjamin enjoys that his creative output comes down to more than just the craft of sewing. "I love shooting my looks or putting a show together even more than design. It's about building a strong image and identity around the brand." His modern styling approach has scored top marks among the Project Runway judges so far and can be noted in past collection lookbooks.
The designer plans to expand his label internationally eventually, but for now, Benjamin's comfortable maintaining a steady pace.
"There's a lot of work behind the scenes still to do," he says. "Rather than in dribs and drabs, I want to do everything right and make it perfect and then release it into the world."
MY FAVOURITE THINGS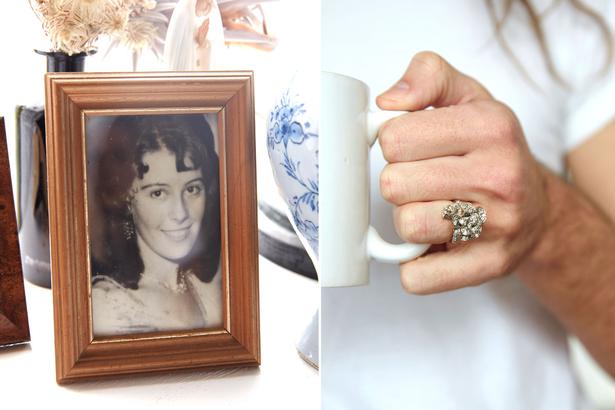 1 PHOTOGRAPH OF MY GRANDMOTHER
This photo was taken of my father's mother Maureen in her early 20s. My dad has had it since I was a kid and I can vividly remember him always sitting in a huge armchair smoking a pipe with this photograph beside him. When Dad died the photo was given to me.
2 GOLD AND DIAMOND PEONY RING
I have loved this ring ever since I laid my eyes on it. It's by Zora Bell Boyd and my mother bought it as a gift for my 21st birthday.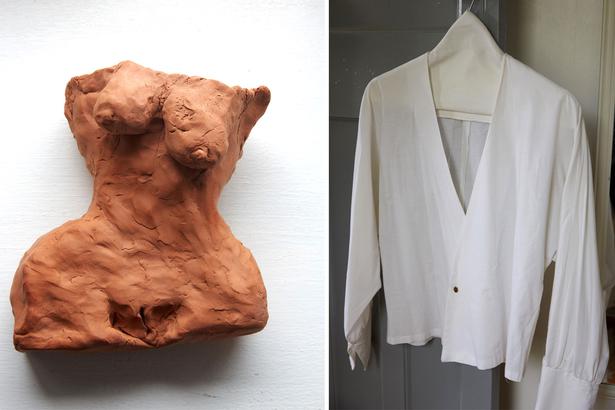 3 CLAY BUST
My best friend Abbey made this vase for my birthday last year. I had made her clay candle holders the same year for Christmas that I had left out to dry, forgot about them and came back to find that it had rained and they had melted down the wall and all over the deck.
4 COTTON SHIRT
I made this shirt years ago and I wear it every day throughout summer. It's kept closed with a gold pin of my great grandmother's.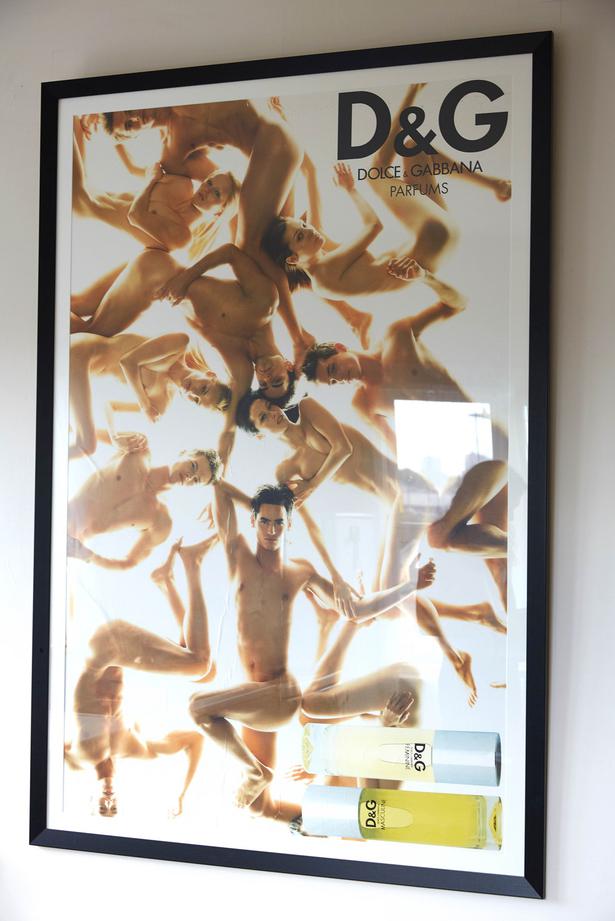 5 DOLCE & GABBANA PARFUMS POSTER
The poster was given to me by a friend and I had it framed last year. To me, it's quite romantic to look at.
Share this: