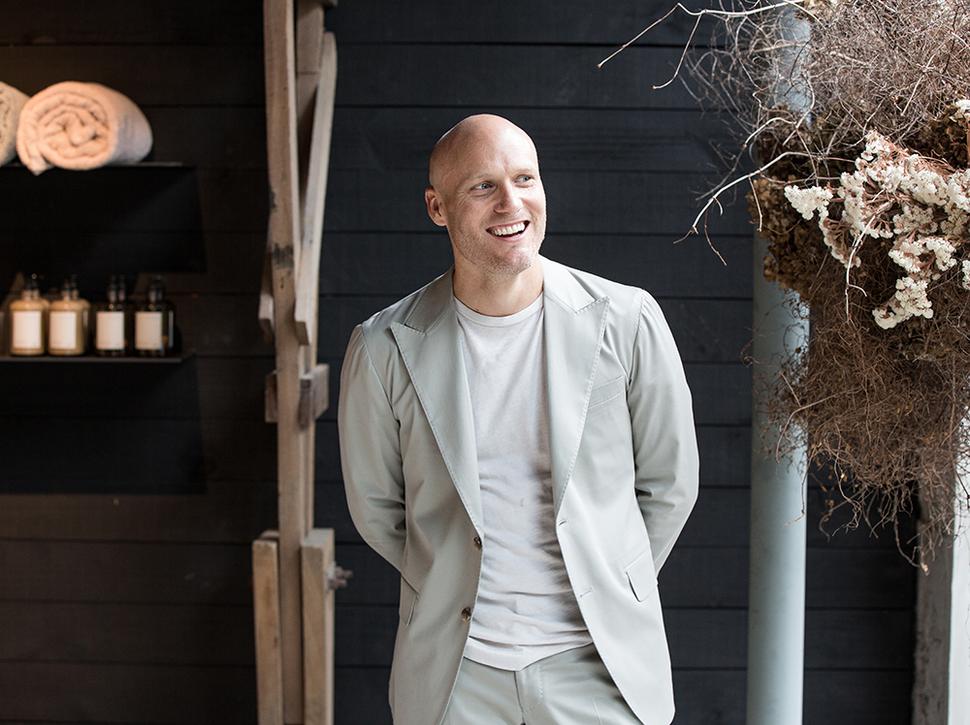 Favourite Things: Paul Doran
Parnell's Doran & Doran is crafting modern bespoke suits the old-fashioned way
Thursday April 12, 2018
It was on Savile Row, the London citadel of bespoke tailoring, that Paul Doran learned his tricks of the trade.
"Seeing the craft executed to such a high degree was incredible," says Paul. "I remember watching a tailor sew, unpick and re-sew the outer seam on a pair of trousers by hand, multiple times, until it was perfect."
After five years spent meticulously cutting and stitching at menswear superstar brand Richard James, Paul returned to New Zealand. In 2010 he launched his own tailoring boutique in Ponsonby, Doran & Doran, and began to accumulate a loyal and discerning client base. In 2016, he moved to sleek new premises in Parnell's Faraday St.
READ: Tailoring Boutique Store Doran & Doran
Designed by upstairs landlords Tim Hay and Jeff Fearon of Fearon Hay Architects, the boutique reflects Paul's minimalist take on traditional bespoke attire.
"Bespoke is an overused term in menswear," he says. "Usually people use the expression to describe any garment that is made for them." For much of the last century, however, the word referred almost exclusively to men's tailored suits.
It's this old-school dedication that Paul brings to his one-of-a-kind offerings. He still uses a century-old cutting guide. A truly bespoke suit, he says, can be achieved only by a skilled hand.
From the stitching of the collar, the lapels and garment edges, to the lining and pockets, almost every part of a Doran & Doran suit is hand-sewn. The last thing he wants his pieces to resemble is stiff, off-the-rack numbers. "If you've made something for a client and they wear it out and it looks like a 'new suit', then we haven't done our job."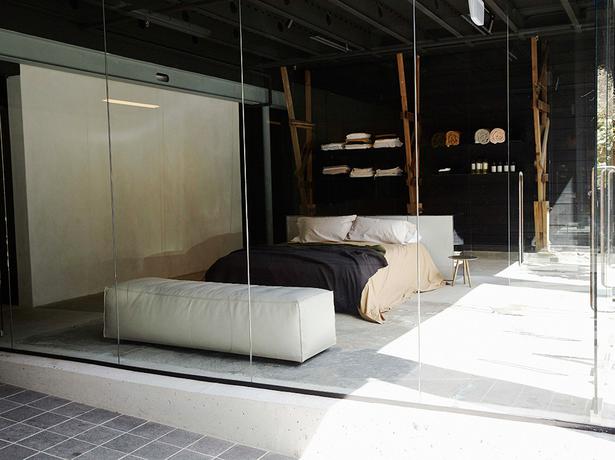 He also loosens up overly stuffy styles, meaning no padded shoulders — his soft tailoring is lightweight and comfortable to wear. "Wearing a traditional English heavy wool suit makes no sense. We've taken the best bits of Savile Row bespoke and adapted it for our island climate."
Paul, whose passion for fabric is obvious, carefully selects a breathable thread mix of wool and mohair. A cotton option has just been added to his lighter collection, which includes jackets for warm weather weddings or pieces to be worn casually with sneakers, he says.
READ: Best Boutique Homeware Stores 
Doran & Doran also stocks basics from New York-based label Unis, makers of the perfect chinos according to Paul, along with knit ties from Italy, luxury bags from London's Troubadour Goods and T-shirts from Idea.
While a bespoke suit may take some time, and upward of five fittings are required, this tailoring expert thinks it's worth it. The client involvement for a made-to-measure suit is the secret to success, he says. "You are rarely going to walk into a store and get the exact thing you want that fits perfectly. If you have the time to have something made, it's simply going to fit better and last longer."
The final flourish at Doran & Doran is a surprising non-addition. No brand labels are used, says Paul: "It passes from us to you. It's your garment now."
MY FAVOURITE THINGS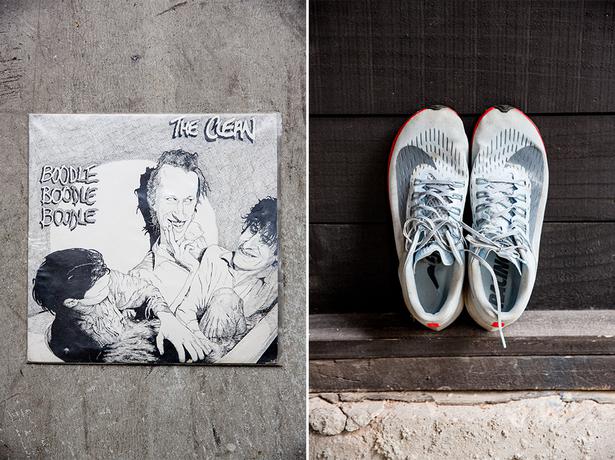 1.  Boodle Boodle Boodle EP by The Clean on vinyl
The EP that arguably kickstarted the "Dunedin" sound — recorded on Chris Knox's four-track tape at a Scout Hall in Bond St. It has so many gems, including my vote for the best New Zealand track of all time — Anything Could Happen.
I love everything about this record, from the pared-back DIY sound through to the Chris Knox artwork on the sleeve. This record is from the original press. It's had so much use over the years, it just never grows old. I've literally heard it played everywhere from restaurants in New York through to luxury boutiques in Milan.
2. Running shoes
Anyone who knows me knows I'm obsessed with running. It's the perfect sport — you don't need much to get started, it's a great way to explore new cities, and you get heaps of bang for your buck, exercise-wise. When I started running eight or so years ago I chose Nike based on their looks (they were the only brand that did a plain black running shoe). I've bought Nike ever since — their dedication to sustainable practice, development of new technology and design-led ethos is super-inspiring.
Their "Breaking 2" project (a two-year-long project to break the two hours for a marathon) that developed the science behind this particular running shoe was incredible; the accompanying National Geographic documentary is excellent — who would have thought watching three guys run around in a circle for two hours could make such compelling television.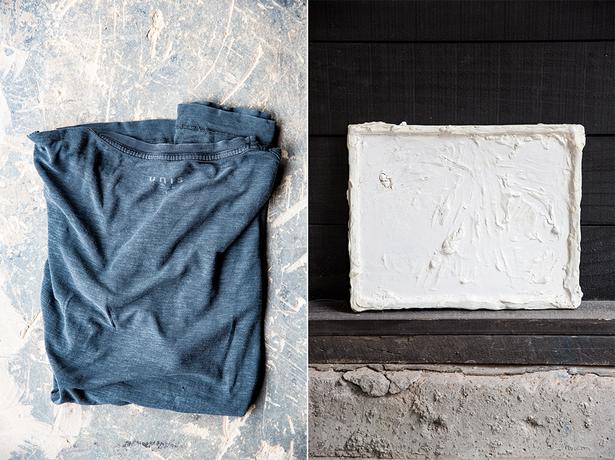 3. Unis New York T-shirt
I purchased this from the Elizabeth St store in New York the better part of a decade ago (long, long before we stocked the brand). It wasn't crazy expensive but it's just so well made, it's washed and worn so well. Now it serves as a reminder where possible to buy less but buy better quality.
4. Dan Arps Artwork
My wife and I purchased this from Michael Lett Gallery at a time when we really didn't have much money — looking back on it, the purchase wasn't of the "sound financial planning" variety. That said we both love it, it gets "used" every day and, like all great art, it gives you something a little different each time.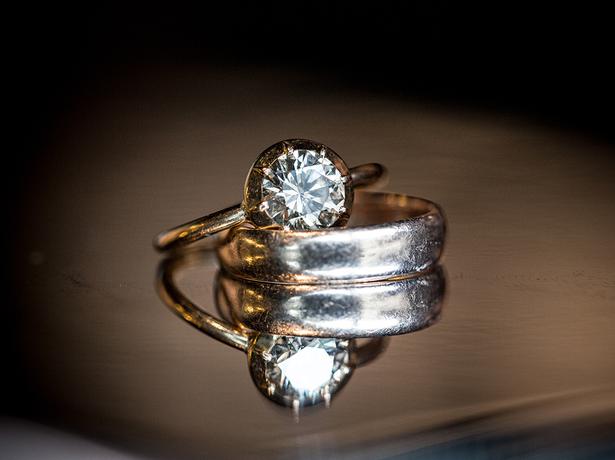 5. Wedding Rings
These are a daily reminder of one of the best days of my life. My wife's wedding ring was made by Jessica McCormack, the London-based New Zealand jewellery designer. We selected it while we were on holiday in London at her Carlos Place showroom. It's one of the most stunning shops I've seen, the art collection alone is insane. The signature button-back setting is super-tasteful.
My ring was handed down to me from my father and it's a total coincidence that it's in a similar rose gold to my wife's. In terms of materials, manufacture and fitting it's very standard but in sentimental value, it's priceless to me.
Share this: