Favourite Things: Jae Mills of Commoners
Commoners designer Jae Mills has perfected dressing simply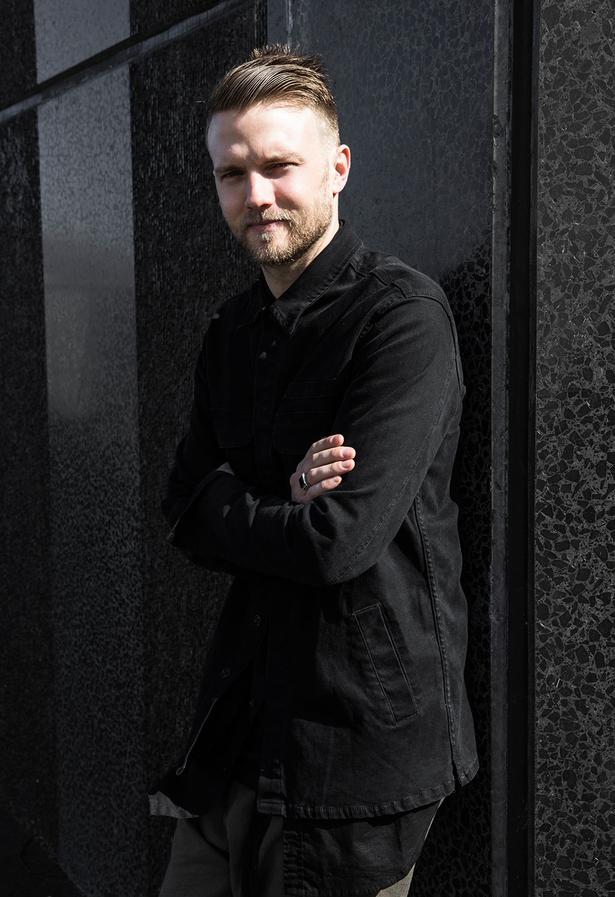 Thursday Oct. 15, 2015
It's an easy summer uniform: shorts and a T-shirt. And it's one fashion designer Jae Mills has refined and perfected over the past five years, with his elevated basics brand Commoners.
Jae spent the first 18 years of his life in sunny Gisborne, so creating a relaxed, well-made fashion brand seems like a natural progression. After moving to Auckland to study fashion design at AUT, Jae worked in design roles at Huffer and Workshop and as a buyer at Black Box Boutique, before dabbling in his own label.
"In 2010 I delivered the first very small collection of Commoners styles. For the first couple of years I did Commoners simply as a hobby part time, and it wasn't until 2013 that the business began to show signs that it was a viable venture."
What initially started as a simple menswear brand has not only grown to cater to women, but also now offers footwear, denim, knitwear and accessories. "The jersey basic component still underpins the brand's ethos," says Jae. "Within the company we now look at the brand as two parts — we use the brand statement modern classics/elevated basics, and we feel this best sums up what we do."
Jae says the space in which he works is integral to his creative process, as well the space where the product sits. "The look and feel of your store or showroom helps hugely to evoke the brand message and educate the customer on what it is that your brand is about. If you have a clear and cohesive space then customers can quickly make sense of what they are viewing and understand your brand right away."

MY FAVOURITE THINGS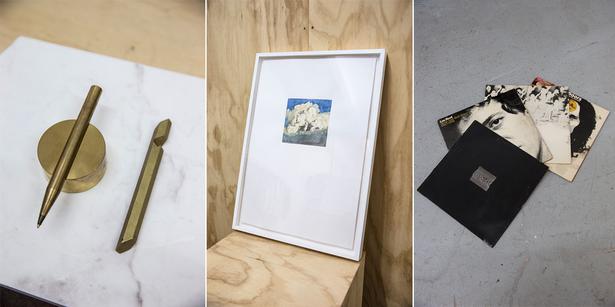 Minimalux; Linden Simmons water colour; Records. Pictures / Supplied.
1. Minimalux
These were gifts. Not only do I love Minimalux products, I really love the simplicity of the brand. The brand message sums it up perfectly: quiet luxury for the modern mind.
2. Linden Simmons water colour
I "borrowed" this painting for a pop-up store a couple of years back. I love the colours and negative space. It's very important to me as it was painted by a close friend.
3. Records
These are some of the first records I picked up when I began buying vinyl. Obviously these are great albums but I also really like the artwork you get with a record. The Joy Division Unknown Pleasures album in particular is so cool and iconic.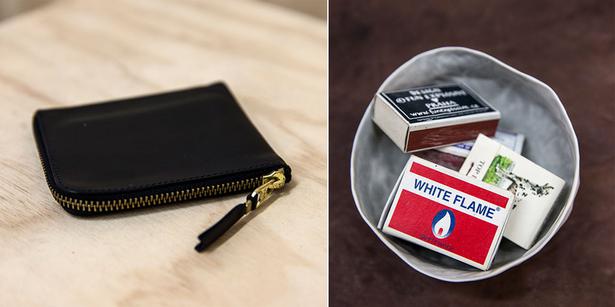 4. Comme des Garcons wallet
This was a gift from my girlfriend. I love the simplicity and quality of this wallet, I have owned it for over five years and it still looks near new.
5. Match boxes
These were collected while travelling, and have sentimental value. I also like the weird artwork on each of them.
Share this: