Festival Fashion Goes Practical and Political
With only days until Glastonbury begins, this year's trend is for practical clothes with a hint of progressive politics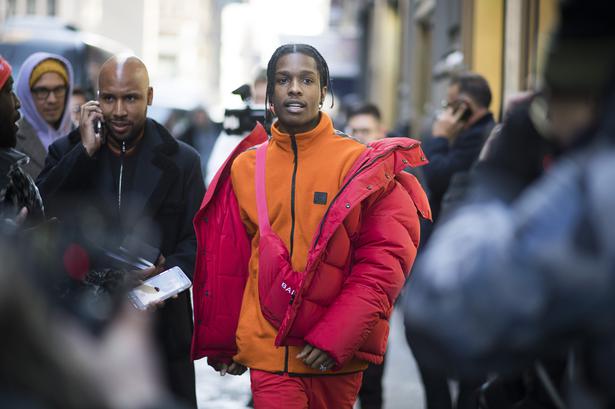 Monday June 19, 2017
Here comes the summer of … gorpcore. Every so often a trend comes along that changes everything, and this year Glastonbury may well be the place to showcase fashion's latest look.
Gorpcore is all about outerwear and camping gear – practical, technical clothing in khaki, navy and black. It's boring, and this season it's bang on trend: think North Face waterproofs, Teva sandals, Stone Island waterproofs, Patagonia fleeces and CP Company T-shirts. Forget Barbour jackets. At Glastonbury 2017 it's all about North Face's Murdo light parka.
This recently coined neologism is US-based, and comes from the acronym "gorp" which stands for "granola, oats, raisins, peanuts", or trail mix.
With 30 hashtags on Instagram it's very much a sleeper trend, but it looks set to be the takeaway of festival season. It also helps that the great outdoors has occupied a certain corner of fashion for two seasons. Prada's spring/summer 2017 collection was heavy on "hiking chic", and GQ Style earmarks the "quick-dry Patagonia Baggies short" as the menswear short of the season.
The AW18 menswear shows in London last week were heavily focused on hiking wear, suggesting it's here to stay. A collaboration with Supreme Lifestyle marked a shift for North Face, which has the monopoly on this trend. Never before have technical fabrics been so aligned with high fashion.
The shift makes sense. This is technical, practical, comfortable stuff, and while the labels are familiar among a certain demographic (male, late 30s upwards, affluent, early risers), in the last year its fanbase has expanded to include young women, and celebrities – Drake and Rihanna are both fans of the oversized, logo'd pieces by functional outerwear specialist Stone Island. Rapper A$AP Rocky also loves a fleece and a bumbag.
And now, with the European festival season in full swing with Glastonbury this week, those one-off camping tourists, festivalgoers, are about to be the latest to showcase the look.
This season athleisure and sportswear have entered the mainstream and normcore, a trend from 2013 which saw hipsters embracing the likes of golf and Gap, has created a vacuum for a new in-thing.
"It goes beyond normcore, because it's based on actually useful, utilitarian garments," says menswear writer Rob Nowill. "What we're seeing is people reacting against flashy, overt fashion." Nowill's Stone Island jacket garners more attention than anything else he owns, he says.
"There's a level of feeling like an insider. It's one of those brands where if you know, you know."
Bumbags are also to blame. A festival staple, according to fashion marketplace Lyst, which says online searches for the much-maligned 90s accessory have experienced a 67 per cent increase this year.
As attendees of last year's festival who woke up to the results of the EU referendum can testify, politics can also have a diffusive affect on the Glastonbury wardrobe.
So this year, given the probable record youth turnout in the UK election and the leader of the UK Labour party Jeremy Corbyn's appearance on the Pyramid stage, that mood will find an expression in wardrobe activism.
One employee of the festival has hinted at staff "wearing red" in alignment with the Labour party, while slogan T-shirts are likely to dominate Glastonbury's more mainstream style rubric. Nowill thinks this "trend", though lazy, resonates with recent events, "and people wanting to show that they identify with progressive politics".
It's a social event after all, and a highly televised one. A £20 ($35) Corbyn T-shirt featuring a mash-up of the Labour leader's surname and the Nike swoosh cut its teeth at the Manchester One Love festival, yielded more than 1000 searches on Instagram and has long sold out.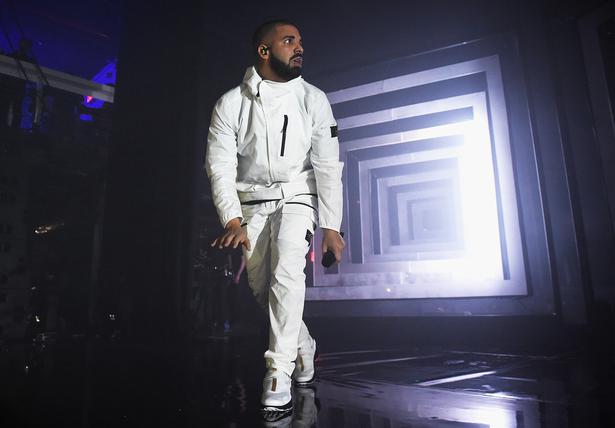 On the other side of the political divide, a T-shirt depicting an unflattering shot of Theresa May's face with the words "Dead Ting" emblazoned above it has been fashion label Bowl Cut's biggest seller in recent days. Elsewhere Dior's "We should all be Feminists" T-shirt and Prabal Gurung's "Revolution has no Borders" may well make appearances at this year's festivals. Ditto "Women are Smarter" T-shirts by It's A Sickness, as seen on Harry Styles.
Attempting to be stylish used to be a fruitless task at Glastonbury. Festival fashion is historically reliant on two things: the weather and the wearer, in that order. People didn't change their wardrobes, rather they supplemented it with 24-hour friendly practical ticks.
Hunter, for example, underwent a brand overhaul after Kate Moss appeared at Glastonbury in 2013 in denim cut-offs and wellies, a silhouette that came to define Glastonbury fashion. It is now a major sponsor. Other labels experienced a short-term boost, including Danish rainwear specialist Rains.
Insiders blame social media for the term losing elasticity – festival fashion is now more of a concept and (thanks to selfies) more focused on the top half. Spearheaded by the Coachella festival in California in April – which focused on a strict, flesh-flashing coda of micro-shorts, jumpsuits and a repurposing of 1970s boho – the look is driven largely by Instagram. This means denim cut-offs will still dominate at Glastonbury, especially given the expected warm weather.
But as Glastonbury Festival co-organiser Emily Eavis points out, there's method here: "My dad [festival founder Michael] has always worn them. They they don't drag in the mud, they've got lots of useful pockets. They're perfect."
Shop the Look:

FESTIVAL CHIC
SUNGLASSES
The search for the perfect sunglasses is a perennial journey. But since the entire royal family were seen wearing Ray-Ban Wayfarers in the spring, trends have move towards novelty and colour . The new shape – a sort of dystopian cat's eye – is based on a collaboration between Adam Selman and Le Specs. Runner-up goes to pink lenses, which are said to have had three times the online views of normal frames.
UNISEX TREND
Oversized fashion has become de rigueur for women, with long sleeves taking over from boyfriend jeans. Hawaiian shirts are the gender-blurring look. Think Magnum PI meets Rousseau meets Club Tropicana – and doubtless all the George Michael tributes will pop up at this season's festivals.
TRAINERS
Hunters aside, with sunny weather forecast for Glastonbury, trainers may outdo wellies. Two years ago Stan Smiths – plain, bright white – would have tipped it. Now it's all about the slightly off-kilter, out-of-step trainer as seen at the menswear shows. Chief among them are Reebok Classics, with sales up 76 per cent in the last three months. Plus points for distressed, muddied versions.
COLOUR
Millennial pink may dominate social media, but the catwalk dictates that yellow will be the main colour, and anoraks the main medium. Searches for yellow anoraks have increased 41 per cent since the beginning of the year, says online fashion marketplace Lyst. Think Simone Rocha and Valentino by way of Asos and Boohoo. Excellent if you get lost.
- The Observer
Share this: