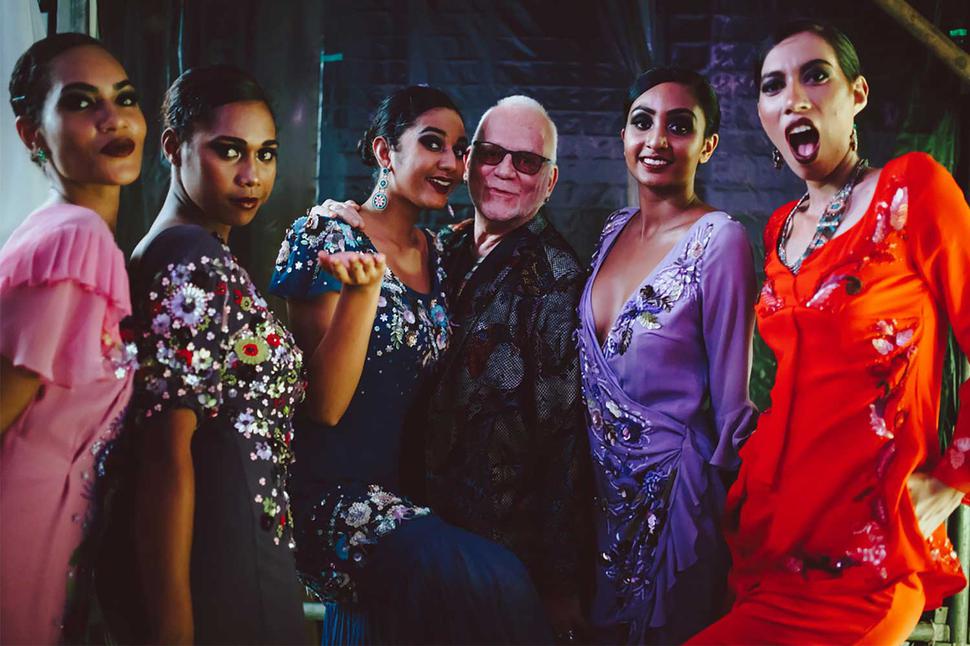 Culture & Style Collide At Fiji Fashion Week 2018
A melting pot of diversity and talent, Fiji Fashion Week is a unique fashion experience. Dan Ahwa visits Suva and discovers it brimming with creativity
Sunday June 10, 2018
Lush resorts, a voracious national rugby team and a significant sugar cane export industry are just some of the things Fiji has bestowed upon the world. It may come as a surprise to most, however, the archipelago of more than 330 islands is also host to its very own Fashion Week — officially listed as the 150th out of 500 international fashion weeks, to be exact.
It has just celebrated its 11th year with a week of events culminating in a weekend of group runway shows. For Fiji Fashion Week managing director Ellen Whippy-Knight, it all comes down to giving the wealth of talent an opportunity to shine and, she says, is further proof that Fiji's government needs to formalise and support fashion education. Ellen has been a tireless champion of Pacific design talent; she was instrumental in setting up fashion week events in Samoa, Solomon Islands, Papua New Guinea and is currently organising one in Vanuatu.
READ: Everything You Need to Know About a Fiji Wedding
"I would love people to look at Fiji and see the pot of gold of talent that needs to be nurtured and invested in," she says backstage on the final night. "We're not just a bunch of Fijians who play rugby!"
As one of the more economically developed Pacific Island nations, Fiji's TCF (textiles, clothing and footwear) manufacturing industry has been essential in creating links to Australian and New Zealand companies over the years, particularly in the corporate sector. However, in regards to nurturing actual design talent away from corporate manufacturing, Fiji Fashion Week has played a pivotal role in changing cultural attitudes to an industry not widely accepted in Pacific culture.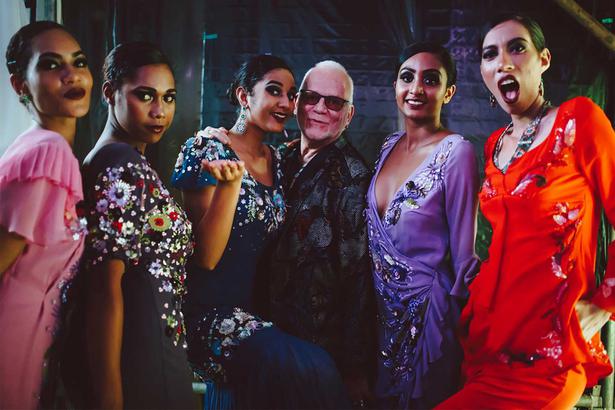 "The problem in Fiji is that fashion education isn't recognised, so fashion itself is not recognised as a viable business. So while we're educating our designers as best as we can through mentorship from international guests each year, it's also about changing the local perception of fashion," says Ellen.
"When we first started in 2008 it was extremely difficult to get people to understand that fashion is a business. One of the things that I always propose when I meet with relevant government bodies is reminding them of the absolute necessity to put art back into the schools as a compulsory subject. Art is the basis of design and we are missing out on a major industry. These kids are so good with their hands, and as a society we should be encouraging those creative traits, not trying to suppress it."
READ: Recipes: Taste of the Tropics
Part of this year's education came via Australian fashion authority Nicholas Huxley, former head of fashion at The Fashion and Design College, Ultimo TAFE, in Sydney, who also counts our own Tanya Carlson as one of his students. Nicholas conducted workshops in Suva in the lead-up to fashion week, giving a handful of designers an opportunity to learn from a seasoned mentor, offering much-needed practical and technical fashion design advice.
Fiji Fashion Week was also an opportunity to debut his new resort line, South Sea Sinner.
"What Nicolas was teaching those designers was that yes, your traditional Bula shirts are really lovely," says Ellen, "but you're just going to need to know how to apply that on a commercial level."
The main runway presentations at Fashion Week are a mixture of seasoned and fresh-faced designers, with guest designers invited to show from countries as far away as China and India. In previous years, established New Zealand designers have also been invited to showcase, including Anna Stretton and Zambesi. It's an opportunity to show a resort collection in a market full of resorts.
For local designer Letila Mitchell, the event is another way to promote awareness around issues close to her heart. As the director of the Fiji Arts Council, her performance art background has led her to her other role as artistic director of Rako, a multi-disciplinary arts group that focuses on contemporary Rotuman productions across, art, dance and fashion. A kind of Pacific Warholian factory if you like, where creative expression is encouraged — but with a message.
READ: 18 Romantic Things to Do in Fiji
"We're from Rotuma (a self-governing island of Fiji) and it's on the United Nations list for endangered languages and culture. About 80 per cent of our material culture is gone. We've lost our tattooing instruments, weavings, tapa cloths. They have been completely wiped out. In about 2008 one of our elders and I made a decision to start up Rako, which means a place of learning and sharing, as a way of trying to save our culture. Fashion was something we fell into as everyone loved our performance costumes at festivals. As an event, Fashion Week has really helped us learn and understand the market to see if people were interested. It's a great platform to get bigger commercial projects out of it, so it's helped us income-wise."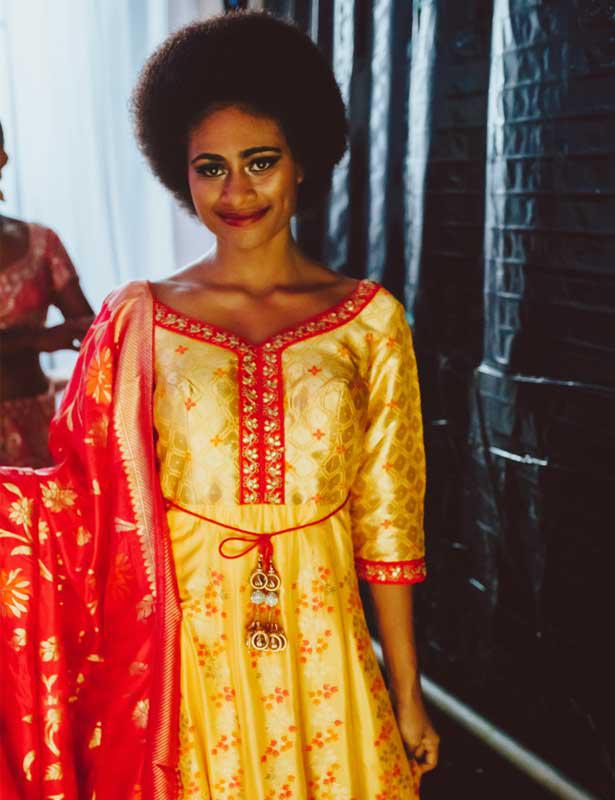 Other standouts from this year's event include designer Hupfeld Hoerder, an executive member of the Fashion Council of Fiji, fresh from showcasing his designs at Buckingham Palace in February as part of the first Commonwealth Fashion Exchange that saw artisan fashion presented from 53 countries around the world.
READ: Fiji's Namale Resort a Haven For Couples
The addition of Manpreet Singh, the Dehli-based CEO of design/embroidery specialist Perfection House, to the Fiji Fashion Week schedule provided another insight into the Indian heritage in Fiji, his interpretations of the sari appealing to the island's large Fijian-Indian demographic, with garments designed to bring the traditional ensemble into a modern era.
Despite the news that a competing fashion festival is set to showcase a week after Fiji Fashion Week, Ellen remains optimistic about the future, announcing that its return next year will be the nation's premier fashion event.
"Fashion happens for everyone," she says. "Our objective is inclusivity and we've formed a new relationship with the Fashion Designers Alliance of Fiji (a not-for-profit to establish a credible voice for designers within the Fijian fashion industry). We're able to provide an event that Fijians can be proud of, not just for VIPs and media. We really need to nurture and support these designers, maybe one day doing a Pacific Fashion Week. For now I'll keep knocking on those doors to get there."
Share this: