Fingers Gallery is Celebrating 40 Years of Contemporary Jewellery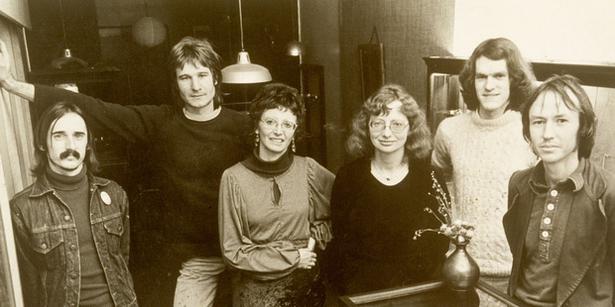 Wednesday Oct. 15, 2014
At the heart of New Zealand's contemporary jewellery story is Fingers - the Auckland gallery celebrating its 40th birthday in November.
To celebrate the artists responsible for creating wearable works so distinctive to this part of the world, Auckland Museum curators Damian Skinner and Finn McCahon-Jones have joined forces to trace Fingers' history in a detailed, visual book capturing the essence of an industry that has grown from the craft scene of the 1970s. Exclusively for Viva, they share the most notable moments of the past 40 years.
1974
Alan Preston invites fellow jewellers Roy Mason, Margie Phillips, Ruth Baird (Schofield) and Michael Ayling to open a jewellery shop in the old Purdeu Perfume premises at 6 Lorne St in Auckland City. Michael Guy, who joins a few months later, is the sixth member in what becomes Fingers. The shop opens on November 22, 1974, offering jewellery priced from $4 to $40. The name captures the era's fascination with the handmade object, and the desire of craftspeople to live from the work of their hands.

1978 
Suzanne Dale reviews the Guaranteed Trash Punk Joolry Show (1978) in the Sunday News. The show featured creations such as the $2000 necklace made from a McDonald's thick shake carton, a brooch made from a pink toothbrush with fake toothpaste and diamonds for $3.78, and a slab of smoked fish on a cord for $27. Worn Out Art in 1979 brings together artists and jewellers to explore jewellery's artistic potential.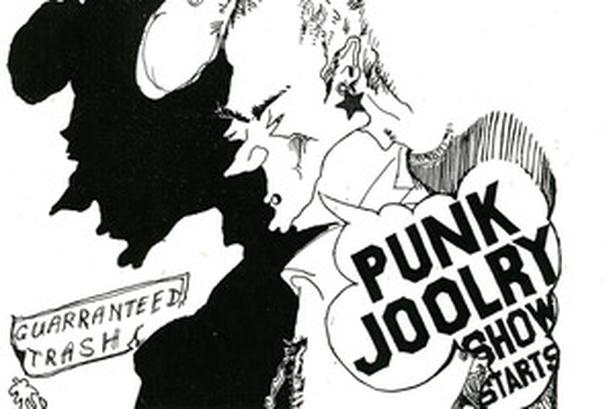 1980
Art writer Peter Cape describes Fingers as making modern amulets and talismans to reconnect with jewellery's origins as a powerful symbol for the wearer, not symbols of status or wealth. Eclectic cultural references come together in objects that touch a chord in their audience. Cape writes that this talismanic jewellery "takes us back to a primitive feeling of wonder and enchantment".

1981
Bone and Paua Dreams (both 1981) kick off an amazing period where Fingers jewellers consistently connect to the cultural zeitgeist. Bone and paua shell become symbols of national identity, changing from trinkets given away to tourists, to materials we keep and wear ourselves with pride. These exhibitions trigger a feature article in Metro about the "new jewellery" coming out of Lorne St.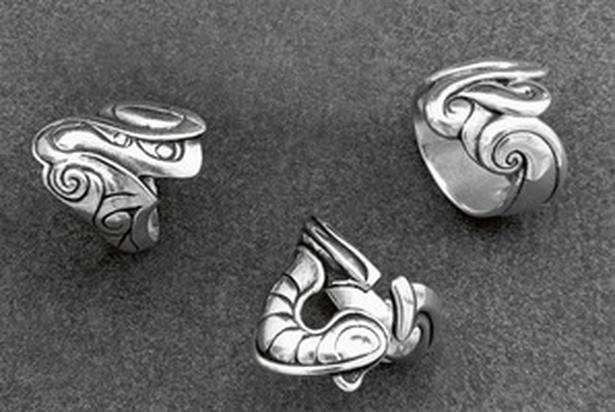 1983
Fingers jewellery begins to be shown alongside local designers. As fashion magazine Cha Cha put it in 1983, "South Pacific chic, look to the Polynesian prints ... wear a tapa to the beach this summer, catch a wave on a koru. Check out the local jewellery, local craft, chop the top off your straw hat. Sit under a palm, drink from your coconut through a straw. It's all here, why look over there?" Fingers jewellery in bone, paua, coconut and tortoiseshell fits perfectly with clothes by Streetlife or Adrienne Foote, to be worn with a flax or neon plastic kete.

1987
On October 11, Fingers opens in flash new premises at 2 Kitchener St, just across the road from the Auckland Art Gallery. Elegant freestanding glass-sided cabinets and a Humphrey Ikin counter suggest an expanded ambition as a gallery rather than a shop.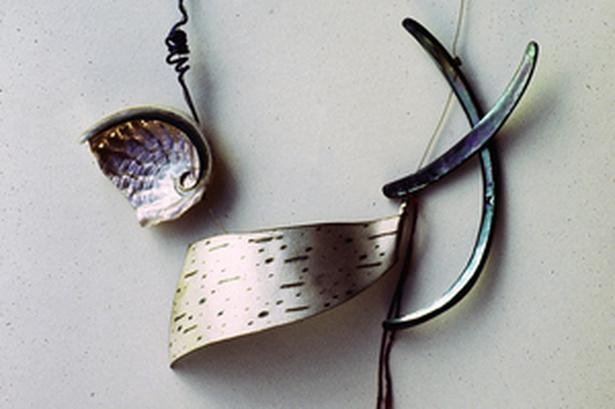 1990
In the Auckland Star in November, Jane Binsley says a "quiet revolution" is taking place at Fingers. The ubiquity of earrings gives way to a boom in brooches. Fingers' Warwick Freeman, who wouldn't have survived in the 1980s if he hadn't made earrings ("the bread and butter stuff of being a jeweller"), says "necklaces seem to be out of fashion too, but brooches are looking like a more saleable proposition".

1991
Fingers finds itself having to fight the "more gallery, less shop" impression created by its new flash premises in Kitchener St. Shows like $100 Under (1988) and Genuine Reason for Selling (1991) keep the focus on affordable, wearable jewellery designed with the custo-mer in mind. As Helen Schamroth puts it, "If there is one underlying common philosophy of the work at Fingers it is an original, innovative approach to design solutions, a contemporary response to customer interests, and meeting their aesthetic and emotional needs."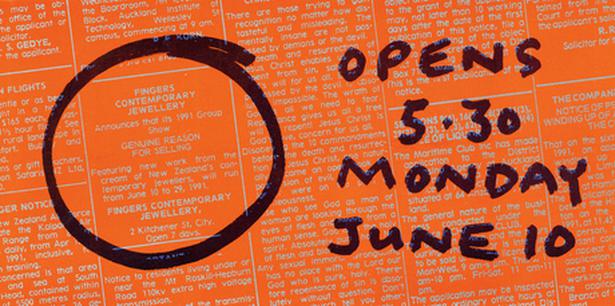 2003
M A N: A Group Show For and About Men (2003) returns Fingers to the heyday of the theme show, which established the gallery's reputation. Members and exhibitors make the most of this opportunity to explore men as a subject, and as potential wearers of jewellery. This exhibition also shows an expanded sense of what it means to be a jeweller, with the old identity politics of materials giving way to new production techniques, materials and ideas, even about what jewellery itself might be.
2014
It's hard to imagine the Fingers you see today has its origins in the 1970s when jewellery was sold under counters covered with Sello-tape and wrapping paper. It is the grand dame of New Zealand craft shops and when it turns 40 on November 22 will be one of the oldest contemporary jewellery galleries in the world. Without Fingers, New Zealand contemporary jewellery would be barely imaginable. 
• Damian Skinner is curator of applied art and design at Auckland War Memorial Museum, while Finn McCahon-Jones is curator, Auckland Stories, at the museum. Together they have written Fingers: Jewellery For Aotearoa New Zealand - 40 Years Of Fingers Jewellery Gallery (Bateman $59.99).
Finn McCahon-Jones is also curator of the exhibition Fingers: Jewellery For Aotearoa New Zealand, which opens at Objectspace, Ponsonby on November 8.
Share this:
More Fashion / The Latest