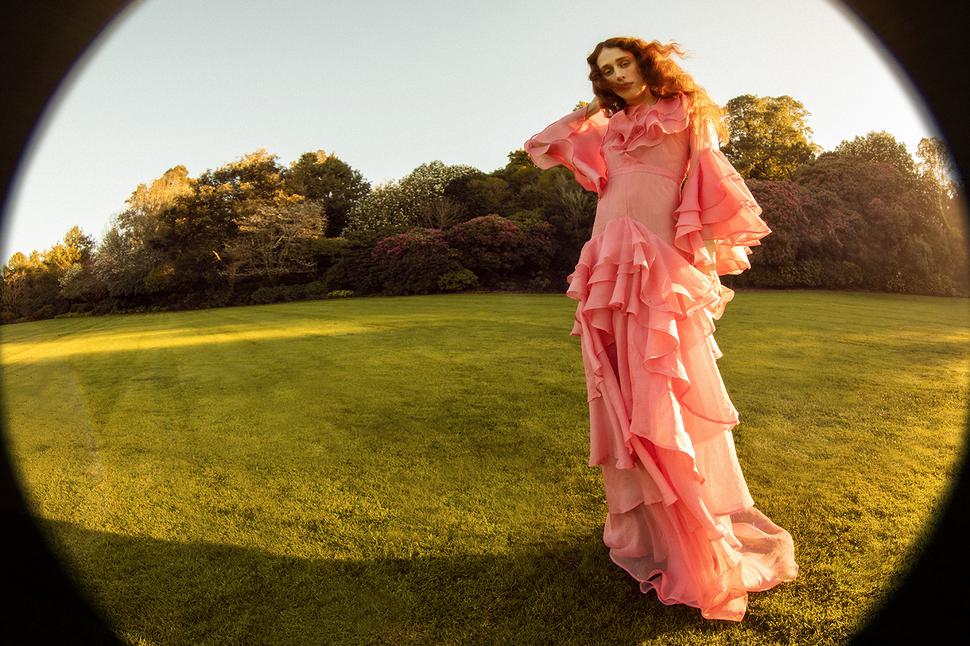 The First Rite Of Spring: Take A Romantic Stroll Through Heaven On Earth
Like a flower leaning toward the sun, winter's subdued layers unfold to reveal lightness, colour and softness with a touch of Edwardian romance
Monday Oct. 4, 2021
Send Her Victorious
The tiered flounce and drama of designer Brooke Tyson's rosy-hued dress is true to the brand's DNA — whimsical and free-spirited, made with love from her Auckland-based studio, (POA). Meadowlark freshwater pearl necklace $165.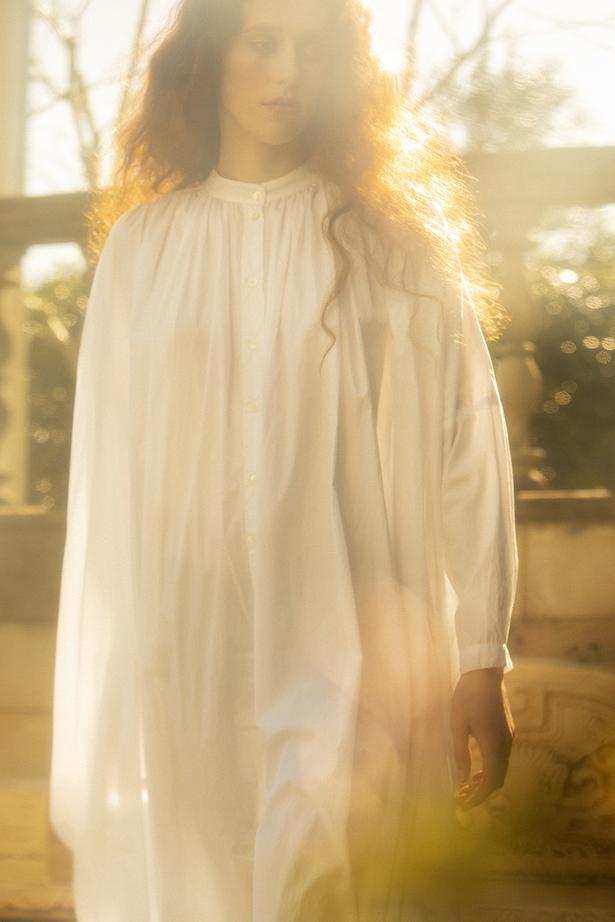 Heaven On Earth
Designer Madeleine Richards has created a collection of dresses under new label Daylight Moon Studio. This voluminous 100 per cent cotton poplin dress is aptly named the 'Head in the Sky' dress, billowing softly in the afternoon breeze. Daylight Moon Studio dress $460.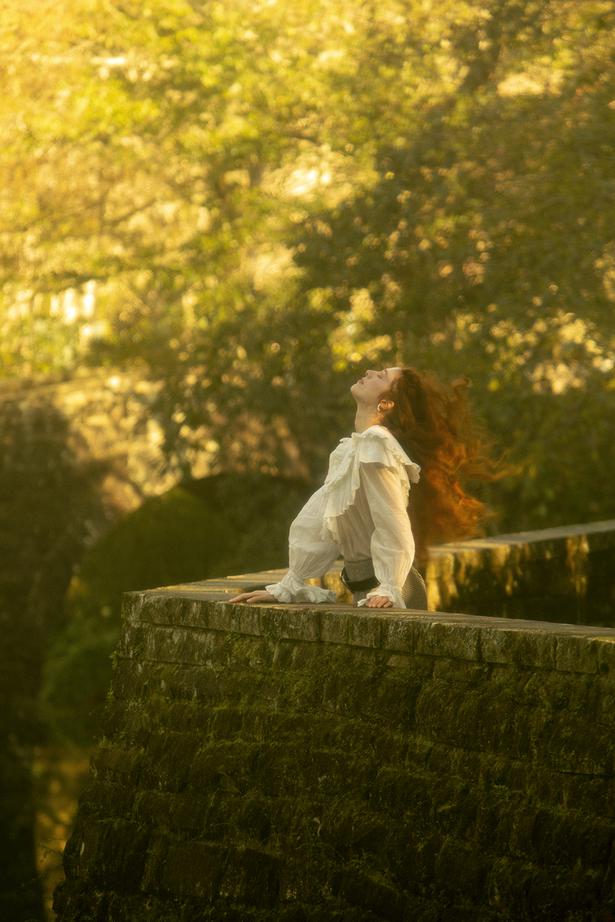 Perfect Day
Feeling the warm embrace of spring, Charlotte takes a minute to breathe — nature is an elixir for times like these. A dramatic blouse heroes details prominent in heritage dressing — oversized Peter Pan collars, voluminous sleeves, lace trims and tiered ruffles. Tucked neatly into a pencil skirt, spring workwear takes on a romantic mood. Aje blouse $375. Lucie Marquis Archive skirt $135. Polo Ralph Lauren belt, $130, from T Galleria by DFS. Meadowlark pearl earrings $729.
How Soon is Now?
It's not a period drama without a passionate run along rolling, green hills — pick an equally extra dress for added impact. This Lucie Marquis Archive find has a sheer layer that flies in the wind. Lucis Marquis Archive dress $259. Meadowlark pearl earrings $729 and freshwater pearl necklace $165. Vintage Edwardian boots stylist's own.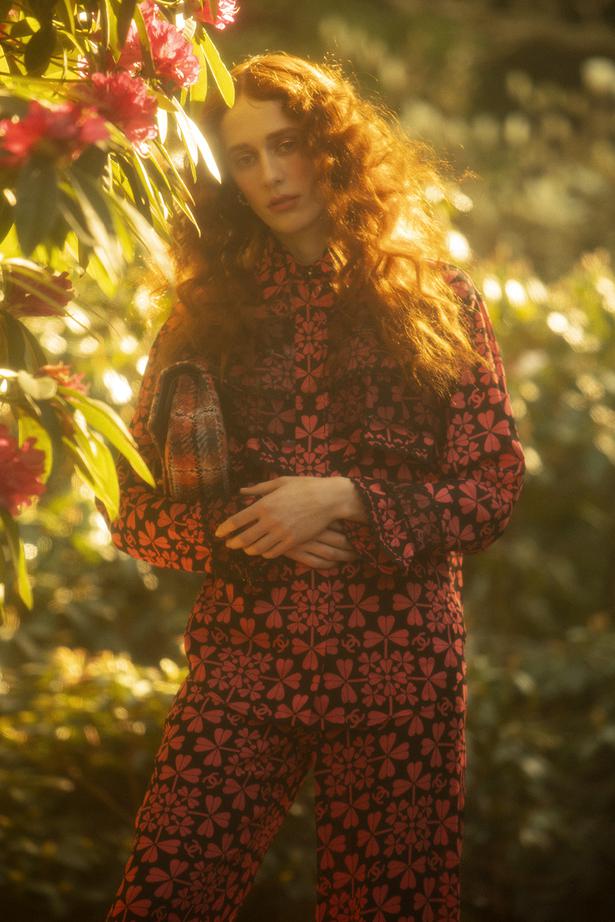 The Sensual World
Tiered details add subtle interest to this whimsical Chanel two-piece set crafted with printed georgette, tulle, chiffon and sequins. A classic nod to the brand's founder Coco Chanel and her love of freeing women's bodies at the turn of the 20th century, this languid suit is the perfect encouragement for rest and relaxation off-duty. Chanel blouse $7009, trousers $9387 and 11.12 tweed handbag $10,185. Meadowlark pearl earrings $729.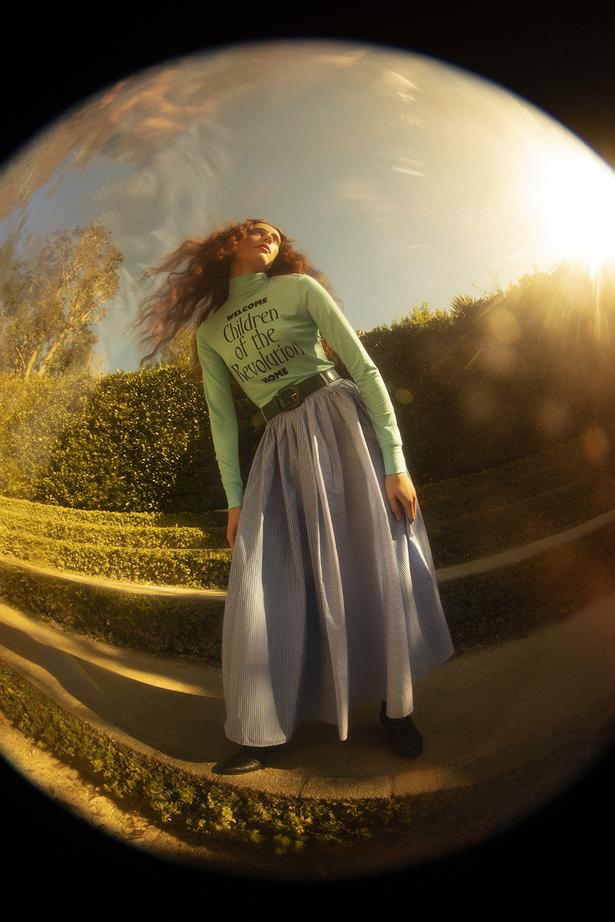 Curiouser and Curiouser
Like Alice through the looking glass, nature in the spring sunlight is a kaleidoscope of colour and intrigue. A full skirt is matched with a lightweight skivvy, an easy outfit formula for mild days and cool evenings. Raf Simons top, $550, from Zambesi. Penny Sage skirt $420. Paloma Wool belt, $219, from Black Box Boutique. Vintage Edwardian boots stylist's own.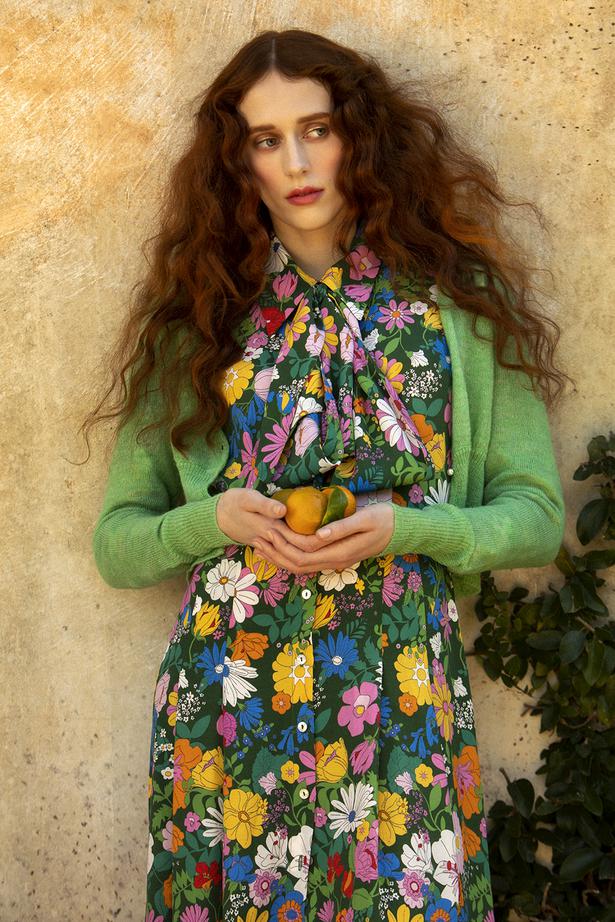 A Room With a View
The season is a celebration of new life — fruits and flowers combine for a much-needed dose of serotonin and optimism. Wellington-based label Twenty-seven Names has turned this groovy floral print into a prim and proper day dress, combining the surprisingly complementary eras of the fastidious 1900s and the 1960s in the process. Twenty-seven Names dress $510. Ruby cardigan $229.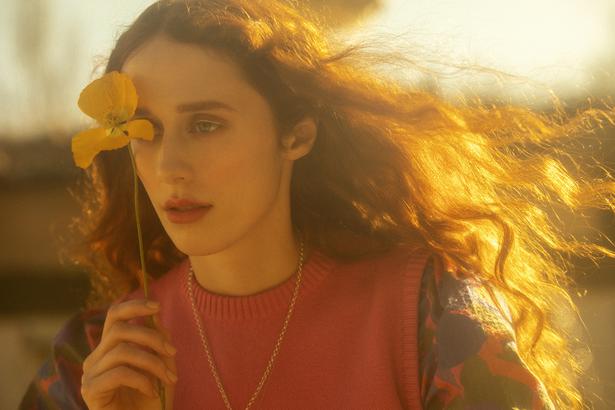 Sleep to Dream
The Italian Renaissance area at Hamilton Gardens offers tranquil respite for Charlotte as she plucks a yellow poppy from the earth and prepares for an afternoon nap. The most visited attraction in the Waikato region, Hamilton Gardens is open every day of the year and showcases the unique cultural significance of gardens over the past 4000 years. Throughout history, gardens have been a way of expressing the important philosophical ideas of their time. In some respects the story of gardens reflects the story of civilisation and attitudes to the natural world. Twenty-seven Names vest $390. Penny Sage dress $420. Miya Kumo necklace $200.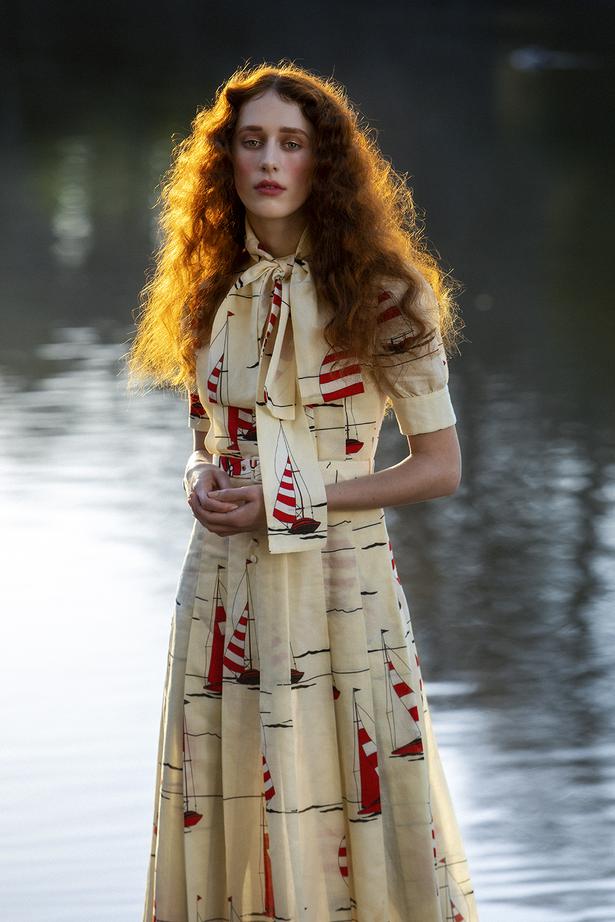 Venice Overture
Look #89 from Gucci's pre-fall collection is a charming pleated mid-length day dress featuring a print of sailboats — the type of dress that evokes the romance and beauty of sunrise and sunset by the sea. Gucci dress $4800.
Photographer / Guy Coombes. Fashion director / Dan Ahwa. Model / Charlotte Moffat from Kirsty Bunny Management. Makeup / Kiekie Stanners. Hair / Sky Cripps-Jackson from Colleen. Photographer's assistant / Tim Carter. With thanks to the team at Hamilton Gardens.
Originally published in Viva Magazine – Volume Five
Share this: