Top Tips On Choosing The Right Sunglasses
Expert help from Sunglass Hut's buying director Francesca Pezzutto on how to get it right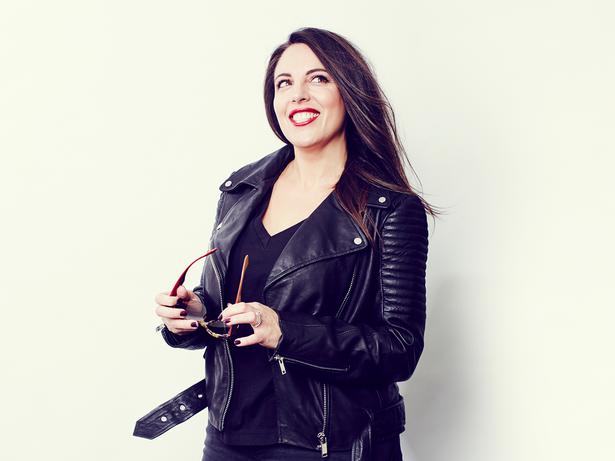 Sunday Oct. 8, 2017
Picking the right sunglasses requires practice and patience. Sunglass Hut's buying director Francesca Pezzutto on how to get it right
Sunglasses may be small yet their shaded appeal is undeniable. Throw on a pair of Ray-Bans for an instant cool factor; or keep composed behind a pair of oversized aviators.
After all, sunglasses have the power to transform the mood of an outfit. But for the prominently perched accessory, mistakes are common when hunting down the most flattering pair.
Enter the expert help of Francesca Pezzutto. She's spent the last three years scouting the latest pairs for Sunglass Hut as buying director, alongside a career boasting 18 years of experience in fashion and beauty retail.
She shares her top tips on how to up your frame game.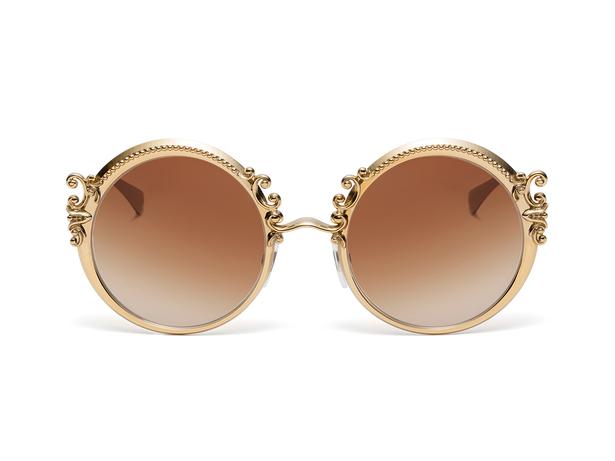 How important is face shape when choosing the perfect pair of sunglasses?
Matching your face shape to your favourite designer style is essential. There are four basic face shapes — square, round, oval or heart. Once you find your face shape, finding the perfect pair (or three!) of sunglasses is very straightforward.
Simple guidelines to help you meet your sunglasses match
Square-shaped face
Square-shaped faces have a strong jawline and equally broad forehead, with predominantly straight lines from top to bottom.
• Pick frames that are slightly rounded at the edges to soften and balance features.
• Get frames that sit high enough on the face to downplay the sharpness of the jawline.
• Steer clear of square or rectangular shaped frames, which will exaggerate the squared jaw and brow lines.
Round face
Round faces have soft curves with similar width and length. 
• To downplay the roundness, select frames with straight or angular lines (such as rectangle or square frames).
• Deep colour such as black or tortoiseshell also minimises fullness.
• Thin metal frames are another flattering option because they focus attention away from the sides of the face.
Oval face
Oval faces are longer than they are wide and have balanced features. 
• The oval-shaped face can wear almost any frame style as long as the frames are no wider than the broadest part of the face.
• Frames should cover as much of the centre of the face as possible in order to minimise length. Avoid frames that are too narrow as it makes the face appear longer.
• Square or rectangle oversized plastics work best.
Heart-shaped face
Heart faces are broad at the forehead and cheekbones, and narrow at the chin. With its delicate jaw, this face shape is the most feminine of all. 
• To broaden the appearance of the chin and draw more proportion throughout the face, try thin, light metal or clear plastic frames that have broader bottom halves.
• Stay away from big, heavy glasses, which will draw attention away from the best features.
• Avoid wrap-arounds.
READ: Karen Walker Launches Men's Eyewear
What are the top mistakes people make when choosing sunglasses?
• Choosing a pair that doesn't suit your face shape. Sometimes your favourite pair isn't necessarily the perfect fit/size for you.
• A secret tip that many people don't realise is that you can get your glasses adjusted in store to be shaped and set perfectly to fit your face.
• Having just one pair of glasses is, of course, a huge mistake. A fresh pair of frames can absolutely transform your style from day to day.
What sunglasses are on trend right now?
Double-bridges at the top of the frame is a big trend that we have seen for a few seasons and it doesn't seem to be going anywhere. It creates a larger, bolder and more fashion-forward frame. The mirror lens is also one of the most significant trends this season, and comes in multiple colours so everyone can find a colour they like. The mirror coating not only reduces glare but the reflective lens adds an edge to classic shapes.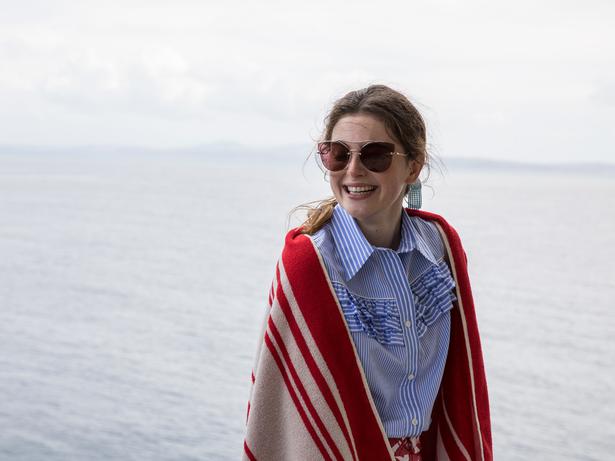 If you're a newbie to bold sunglasses what could be a good statement style to start with?
Start off with a flash lens to add a pop of colour to your wardrobe. It's the perfect way to introduce a statement style without being too overly ambitious with your fashion risk.
Who is an eyewear icon this season? How are they inspiring us to have more fun with our sunglass choice?
Without a doubt it is Gigi Hadid. Having just designed a collection for Vogue Eyewear, her style is all about attitude. She is taking the 90s revival trend to new heights with coloured lenses, rounds and subtle cat eyes.
GALLERY: Tinted Sunglasses for Summer
What are your top tips for caring for your sunglasses?
1. Use a microfibre cloth and lens cleaning solution to care for your glasses. This ensures that you are not scratching your sunglasses when you clean them.
2. Never leave your sunglasses in the car. The heat built up in the car can adversely affect your sunglasses.
3. Use the case — a case protects the sunglasses and ensures that they aren't scratched when in your handbag.
Aside from looking great, why is wearing sunglasses important, especially as we age?
With summer fast approaching, now is the time to add sunglasses to your slip, slop, slap routine. Average UV levels in summer are three times greater than in winter, and in the worst case at midday UV damage can be 10 times higher.
Ocular problems such as cataracts, pterygia, macular degeneration and skin cancer of the eyelids (90 per cent of all skin cancers occur above the neck and up to 10 per cent of all skin cancers occur on the eyelids) are caused by prolonged UV exposure, so covering up your peepers with some sexy shades on a daily basis is imperative to keep your eyes in good shape.
READ: 5 Sunscreens to Protect Your Skin
Lastly, sunglasses stop you from squinting — goodbye crow's feet!
Share this: