Warm & Fuzzy: It's Time To Play With Winter Layering
In the depths of Otago's gloriously icy terrains, a vibrant selection of outerwear and knits offers inspiration for dressing with comfort and joy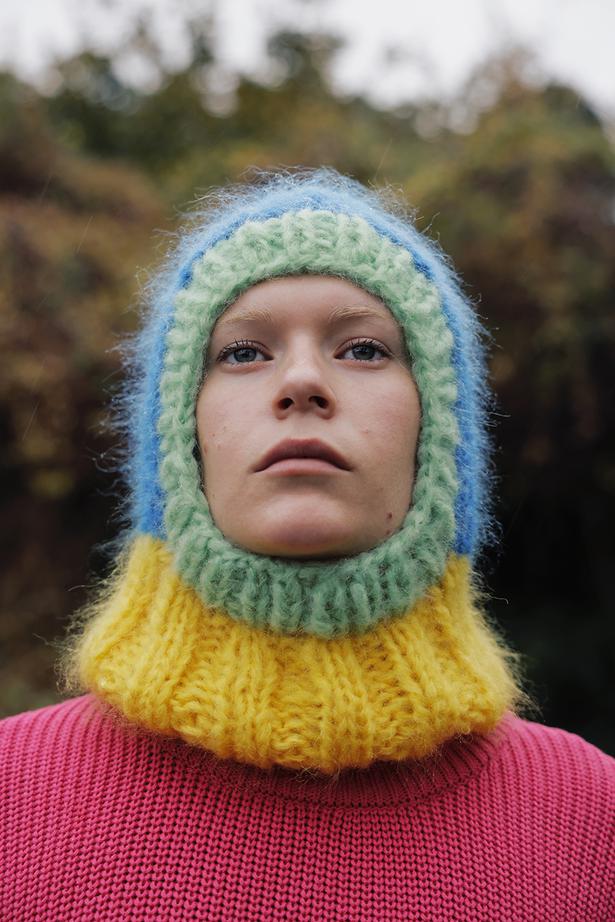 Wednesday July 6, 2022
Wow Factor
Local knitwear newcomer Amelie makes a convincing case for a full-coverage balaclava in a rainbow medley of colours. $180. Kowtow jumper $279.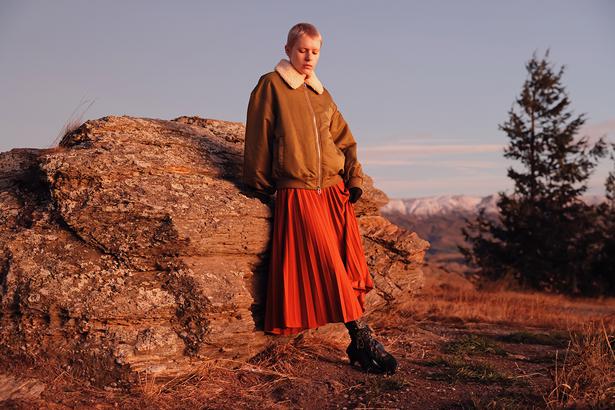 Photo / Matt Hurley

The Shining
Combining colours extracted from the natural world is a harmonious way to wear hues other than safe black for winter. From forest greens to earthy browns, the options when worn together can be nothing short of stunning. Levi's jacket $210. Kate Sylvester skirt $399.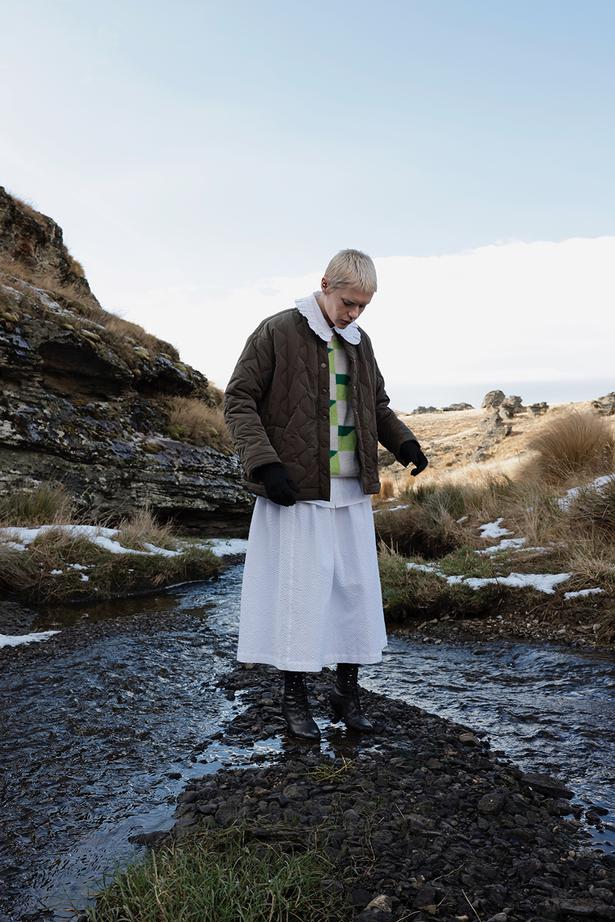 Photo / Matt Hurley

Lonely Planet
Layering is key this season and a complementary medley can inspire a thoughtful outfit — try an easy vest from a local maker and a skirt layered over warm tights or thermals. Ruby jacket $329. Kowtow shirt $289.  Alice Duncan-Gardiner vest (POA). Kathmandu gloves $20. Vintage Victorian boots stylist's own.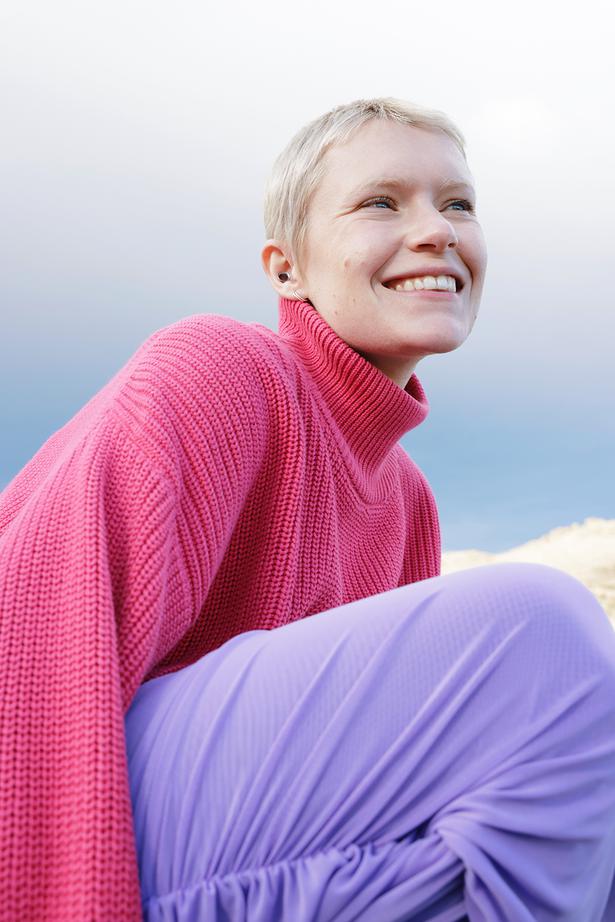 Fresh Perspective
There's no denying we all need a mid-winter boost, and an energetic combo of colours can do wonders. Kowtow jumper $279. Ruby dress $249.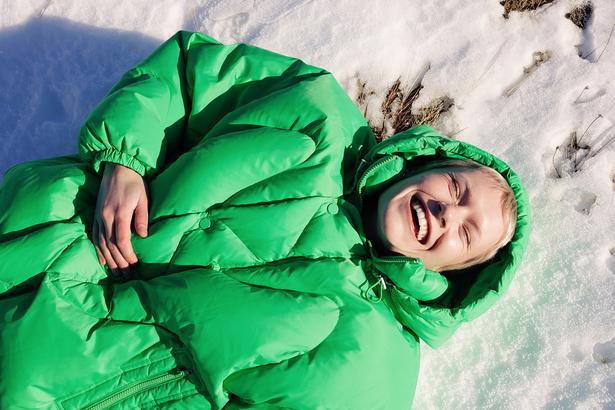 The Big Time
Puffer jackets offer plenty of added warmth this season — try one in a vibrant, cheerful hue. Ruby puffer jacket $429.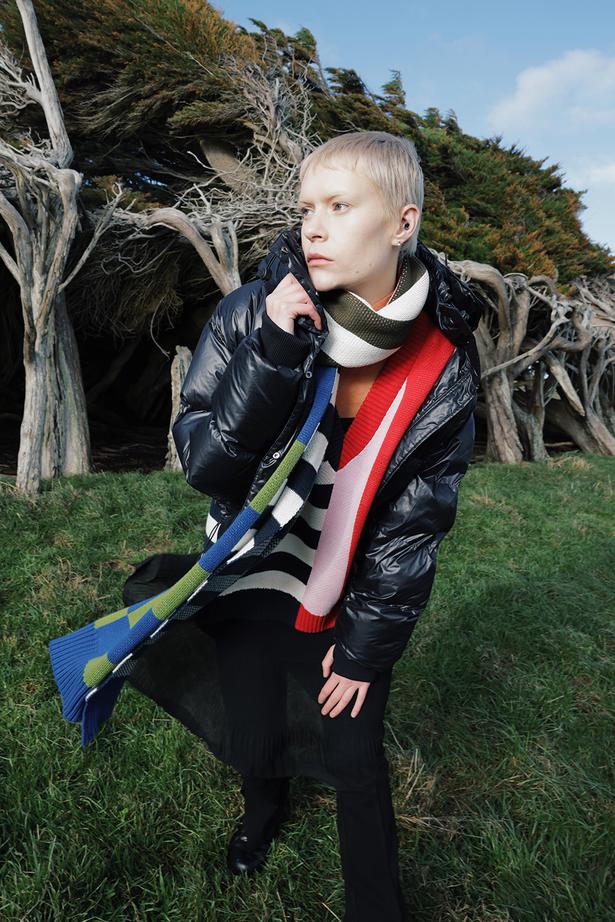 Graphic Intent
Knitwear takes on the fun of print work, from graphic stripes to kaleidoscopic prints. Camilla and Marc puffer jacket $780. Kowtow vest $289 and matching scarf $199. Paris Georgia trousers $255.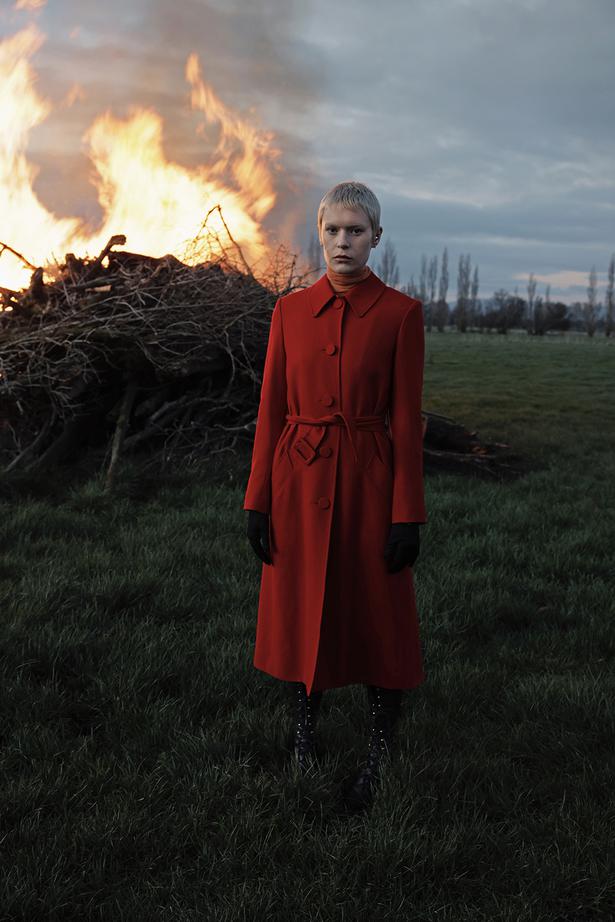 Fire & Ice
A belted coat is a sophisticated option — even better in a vivid red. Kate Sylvester coat $899. Standard Issue polo neck top $229. Kathmandu gloves $20. Vintage Victorian boots stylist's own.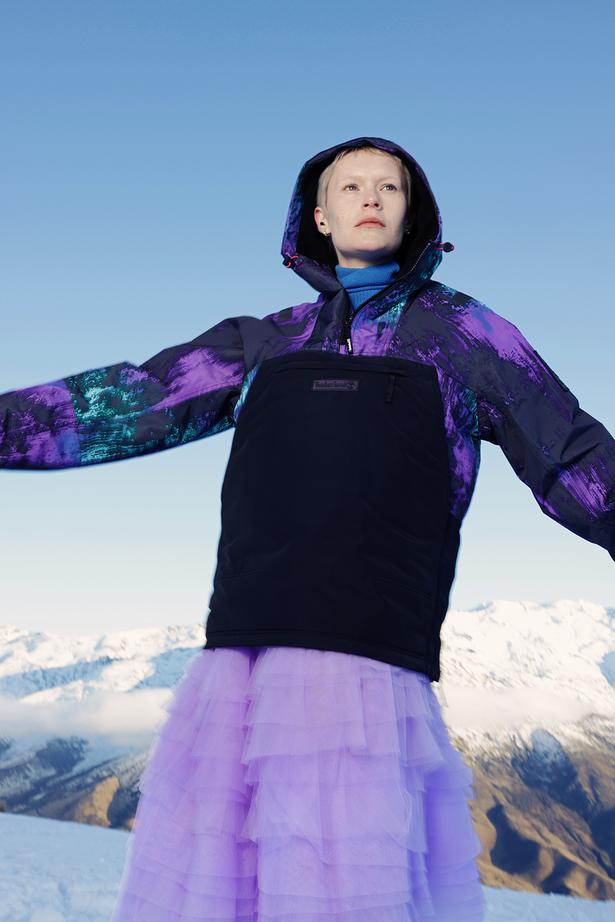 The Clash
Whether in a rural winter wonderland or pounding the pavements, a sense of playful irreverence is another great way to experiment with winter layering. Take a special dress and throw on an anorak for a fresh take on layering that exudes a modern spirit. Timberland jacket $350. Kate Sylvester polo neck top $289. Havilah dress (POA).
Photographer / Matt Hurley. Fashion director / Dan Ahwa. Model / Jen Hurley.
Share this: