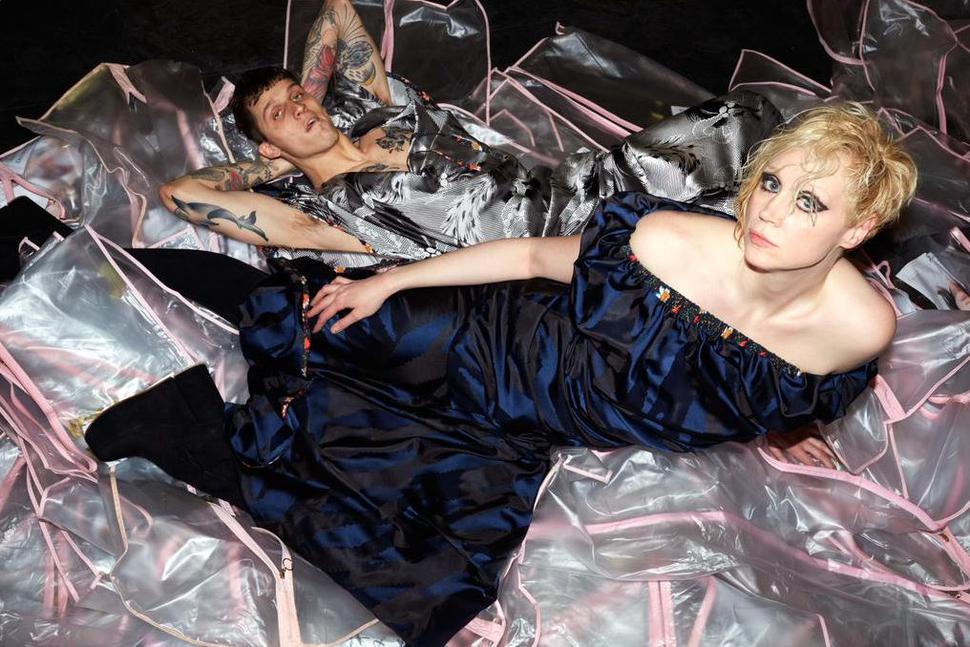 Game of Thrones Turned Fashion Star?
Gwendoline Christie is the new face of a major British fashion label
Tuesday July 21, 2015
Game Of Thrones star Gwendoline Christie has been named the face of British designer Vivienne Westwood's autumn/winter 2015 unisex campaign.
The actress, who plays Brienne of Tarth on the cult fantasy series, announced the news in a statement today, revealing she's a longtime fan of the colourful fashion queen.
"I am so proud to be part of Vivienne Westwood's A/W 15 campaign. I have admired Vivienne ever since I can remember for her revolutionary mind and exquisitely rebellious design, " Christie says.
"I love the unisex theme of this collection. It is so relevant for Vivienne Westwood to reassert their activist mindset and create a collection that takes us beyond our current gender stereotypes with beauty and intelligence."
Westwood added: "At the time we were planning our next Gold Label AW15/16 show... I realised Gwendoline would be perfect and would fit the clothes, so I asked her to do it. She is such an attractive woman. When I asked her to be in the show, as well as the campaign, we got to know each other, she is a really interesting woman."
— AAP
Share this:
More Fashion / The Latest