Get The Look: Kate Sylvester's Romantic Knot Hair Tutorial
A sideways tail makes for a jaunty update on this roll-and-control style at the designer's 1940s inspired NZ Fashion Week 2019 show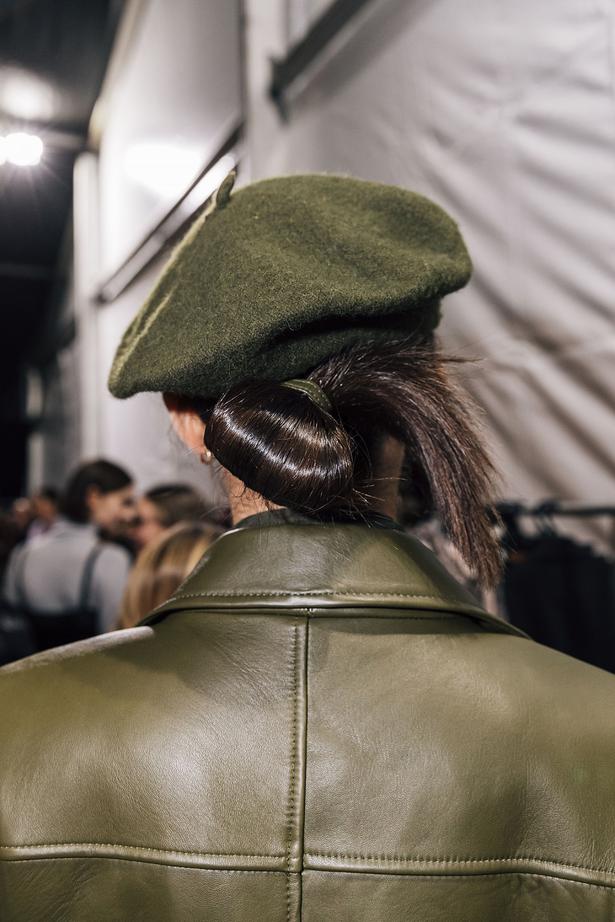 Friday Sept. 6, 2019
Ever wondered how to create the dynamic hair looks you've spotted on the NZFW runway?
This year, the Viva beauty team is hair (sorry — had to) to help, bringing you step-by-step instructions from the experts on how to create runway ready styles at home.
READ: Runway Report: Our Editors' Picks From Kate Sylvester's Show at NZ Fashion Week 2019
Here we explore the clever hair craft at Kate Sylvester's NZ Fashion Week show, made to casually chic by Sean Mahoney and team from Colleen.
Discover how to get the look, here:
Step 1: Evenly spray in a lightweight stay-in pre-style primer to hydrate hair from roots to ends. Use a dryer to apply heat to smooth out hair through the lengths.
Step 2: Section hair into two from ear to ear, keeping the front section out. Use a straightener on small sections at a time.
Step 3: Take a fine section of hair at the nape of the neck and tie into a low ponytail. Apply a texturising spray to the ponytail then smooth it into place with your dryer.
Step 4: Generously spray with a dry spray wax through the top section of hair to ensure natural hold and shine. Pull all sections of loose hair back to tie into a larger ponytail and brush this out smoothly with a boar bristle dressing brush.
Step 5: Loop ponytail around to make a knot and tie tightly with elastic. (Covered with a leather tie for the Kate Sylvester show). Spray the knot generously for a firm hold and then use a finishing spray for flexibility on the slanted sideways ends.
IN SEAN'S KIT
Evo Day of Grace primer
Cloud Nine Airshot Dryer
Cloud Nine Original Iron
Evo Builders Paradise Working Spray
Evo Shebang-A-Bang dry wax spray
Evo Bradford brush
Evo Helmut spray
Evo Miss Malleable
Share this: