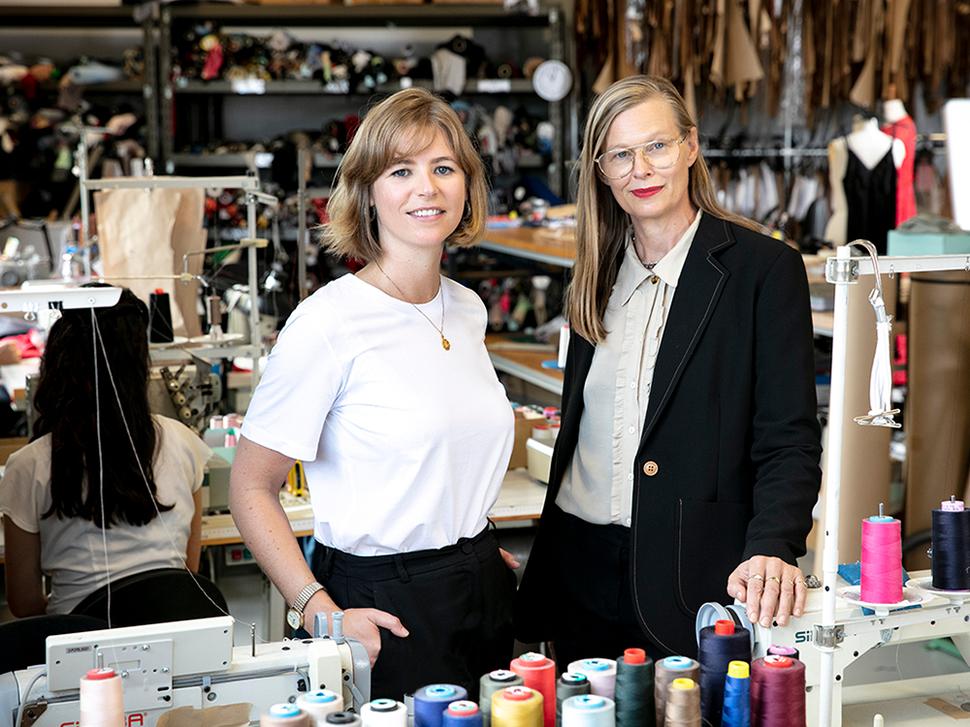 Get Up To Speed On The Latest Way To Buy Conscious Clothing In New Zealand
How do you trust what it says on the garment tag? A new initiative will help local fashion consumers make informed choices about buying local designs
Tuesday March 19, 2019
It's not always easy to know we're making ethical choices at the till. Buying locally-grown produce and bringing it home in a canvas bag, sure.
Choosing fair trade toys or homewares, perhaps. But fashion-wise, we're forced to trust that the disclaimer on a label's website means what it says: its garments are made with raw materials that are responsibly grown, their factories use environmentally sound processes, their workers are paid and treated fairly. Who wants to wear shoes produced by child refugees?
"Sustainability is on everyone's lips these days," says Dame Pieter Stewart.
The head of New Zealand Fashion Week is a patron of Mindful Fashion New Zealand, an initiative spearheaded by Kate Sylvester and Ruby's Emily Miller-Sharma, that hopes to help consumers make informed choices about buying local designs.
"It's a huge and ongoing subject that affects absolutely everybody on the planet," says Pieter. "Everyone needs to be part of this movement."
READ: Levi's Has Released Its Most Sustainable Product Ever
Kiwis are increasingly demanding greater transparency from brands and rejecting the damaging effects of fast fashion. We're more likely to question where and how our clothes were made, and by whom. And though there is a lot of confidence in New Zealand-made brands, that confidence alone doesn't recognise the lengthy chain of processes that go into making each detailed garment, some of which happen offshore. 
Currently the only official stamp of approval available to consumers comes via the Tearfund Report. The annual report, due out next month, began holding fashion companies to account after the Rana Plaza building collapse in 2013 that killed 1134 Bangladeshi garment workers and injured thousands more.
While laws have tightened around exploitation since then, the $2.4 trillion global sector is still one of the biggest polluter after the oil industry, and pressure remains to mitigate the use of toxic chemicals ruining waterways, and stem the tsunami of consumerism that sees cheap clothing tossed into landfill after it falls apart — or its wearer seeks out the next trendy item.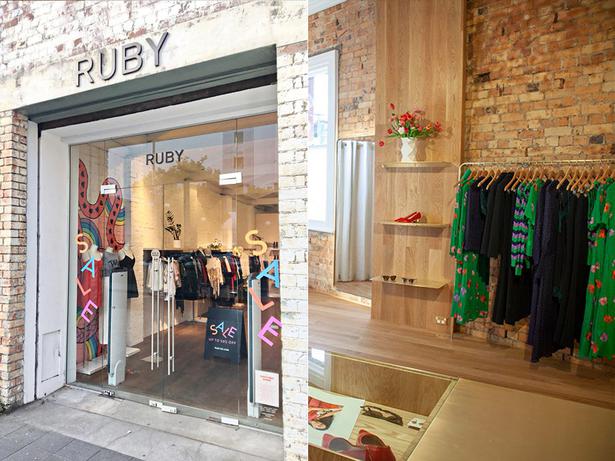 Out for a shop? Local labels Ruby (left), Kate Sylvester and more are making it easier for consumers to shop sustainably. Photos / Supplied

Though its intentions are good, Tearfund has often painted a damning picture of local designers' practices by awarding low scores. However, to take part, designers must be able to trace back to source each of their raw materials, and independently audit each company within the supply chain, a process that costs around $2000 per supplier.

For the retail giants, many of which use package deals with offshore factories that have often been repeatedly audited, it's a simpler process. But for local fashion names, many of whom work with up to 30 local contractors, from individual pattern markers to cutters, buttonholers, pleaters and embroiderers, it's untenable. Ruby's score last year, for instance, was a D+ as the majority of their New Zealand supply chain had not been disclosed due to the prohibitive costs.

"The auditing process is hugely expensive and geared toward independent international audits for those giant factories with thousands of staff," says Kate. "Not two people in Henderson who are sewing in their lounge."

READ: Inside Meghan Markle's Mother Of All Maternity Wardrobes

The hope is that by banding together, Mindful Fashion will allow local designers to share the auditing expense — as many designers use the same suppliers — and to set up a Code of Conduct for everyone involved in the making of a garment to sign.

Much as Kiwi coffee brands work collectively to purchase beans from reputable growers overseas, ideally this will give designers more bargaining power, particularly when it comes to fabric. (Unless it's merino, all fabric used in New Zealand designs must come from overseas; the majority are purchased through agents).

"For them it's a difficult proposition to be demanding traceability all the way back to the cotton farm or silkworm because our units are so small," says Emily. "If we're purchasing together and have a collective voice, we have way more impact."
That's good news for consumers, who stand to inherit less of the cost involved in branding a garment "ethical".

Already, local labels including Ingrid Starnes, Juliette Hogan, Stolen Girlfriends Club, Nature Baby, Harman Grubisa, Tanya Carlson, Paris Georgia, Twenty-seven Names, Wynn Hamlyn, and Maggie Marilyn have signed on, and the hope is that many more will too.

One of the new wave of designers who  Since launching her label in 2016, she's stated her commitment to producing clothes with ethics and sustainability at the forefront of her processes.

READ: Why Tailoring Is One Trend To Watch

"The supply chain is so long and detached that often the consumer — and designers — don't know where the product is coming from," says Maggie. "I've always thought that's flawed."

At the moment she relies on certifications such as the Global Organic Textile Standard, and in some cases, will fork out nearly $1500 to have each batch lab-tested. But with 90 per cent of her garments made in New Zealand, proving her multiple suppliers work sustainably — beyond visiting them herself on a regular basis — is another story. As her brand grows, so do her outputs, meaning she's constantly seeking out new factories that adhere to ethical standards.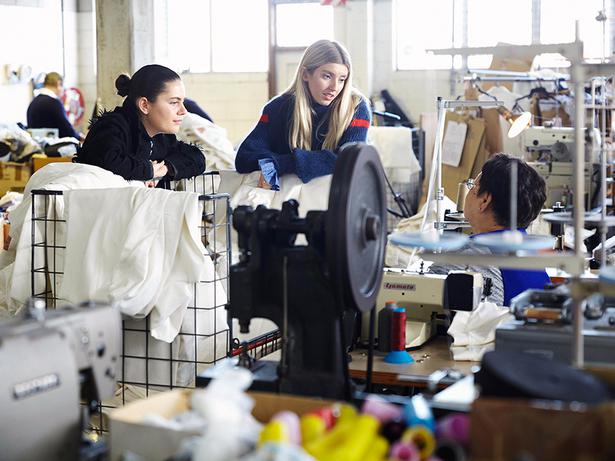 The upshot of working collectively, say Kate and Emily, is that it will create a framework everyone in the industry can work towards. Then they can confront other concerns, such as future-proofing the local manufacturing industry.
"Our industry is continuing to shrink at the same time as consumers are really starting to value buying locally made," says Kate.
That could mean collectively investing in local fashion infrastructure, for instance, and upskilling Kiwis through apprenticeships in the jobs that might not have the same cachet as 'designer' yet are just as important. The other day they got talking about lobbying Chinese organic fabric suppliers to find more cotton mills producing small-run organic fabrics.
READ: Would You Buy A Tiny Two-Inch It-Bag?
Meanwhile, the conversation around ethics and sustainability continues to grow. Stella McCartney has launched the Fashion Industry Charter for Climate Action with the United Nations, in which she wants brands to pledge 16 commitments to see a meaningful reduction in greenhouse gas emissions.
The British Fashion Council now has an ethics arm. And fast fashion brands are changing, with the likes of Reformation, a sustainability-minded US label, leading the way I think for consumers it can be overwhelming to think about ethics," says Emily.
"It's a long conversation. But what's cool is the more we talk about it, the more nuanced our understanding can be. And that's really exciting."
Share this: