Gigi Hadid on Style and Her New Topshop Campaign
Model Gigi Hadid is the new face of Topshop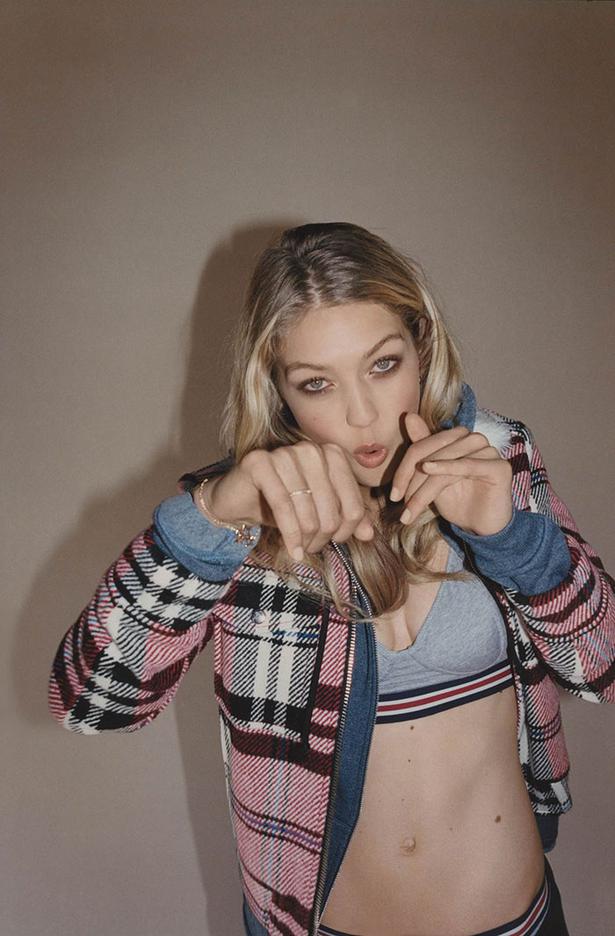 Wednesday July 29, 2015
California girl Gigi Hadid is the new face of Topshop, appearing in the autumn 2015 campaign (pictured). The modelling superstar has had a swift rise to global fame, backed by the likes of Carine Roitfeld and appearing in the latest Balmain campaign alongside sister Bella. BFFs with Taylor Swift and Kendall Jenner, Gigi is also a key member of what Vogue has called the new "Instagram aristocracy", with 4.9 million followers.
The Malibu native joins fellow It girls Cara Delevingne and Jourdan Dunn in fronting for Topshop. "It's 100 per cent cool," says Gigi of her latest campaign coup. "I just love anything Topshop. I've really enjoyed the shoot - it doesn't feel forced or posed - which I think is very much my style too."


How would you describe your everyday style?
I like to say casual chic because I have to be comfortable, but also like to stay on trend. My Met Ball after party look was a Versace mini dress with adidas trainers – I like mixing glam and casual.
Any favourite looks?
The Mom jeans with tie-up shirt and leather jacket are very me. With you guys it's so easy to put pieces together and look effortlessly cool. You can find great basics but also really standout ones that just make your outfit look better immediately. It's all about mixing the highs and lows.
Where do you start when putting an outfit together?
On a normal day I'll usually start with a simple pair of jeans and a t-shirt, then maybe pick a cool pair of boots or a jacket to build more statement pieces on top. But saying that, if I've just bought a new piece like a printed coat then I'll be too excited to wear it and plan my outfit completely around that.
What's it like having a sister in the same industry?
It's fun that we get to experience fame together without becoming competitive or weird. I'm also lucky that we don't look exactly the same. Our styles are completely different. She's a lot more badass than me. We might share a black tank top – but we would style that piece completely differently. I think that's what people like about us together – we're complete opposites but we compliment each other as well. I'm really lucky that we're only a year and a half apart so it kind of feels like it's having a twin but not! We're really close. She makes me laugh so hard.
Have you always been comfortable in front of a camera?
My Mom was my first photographer and stylist when I was really little, so yes! When she stopped modelling she got really into photography and was always taking pictures of me and my sister. So when I got my first modelling job with Paul Marciarno for Guess – I just felt really comfortable and it didn't really feel like work.
Why didn't you model more as a child?
My Mom stopped me at a young enough age where it didn't feel like work yet – she wanted it to be a positive experience and leave it so that I could have a normal childhood and develop other talents and develop a sense of myself before I would go into an industry that can be very tough and judgemental. It's nice to have been able to make that choice for myself as I got older.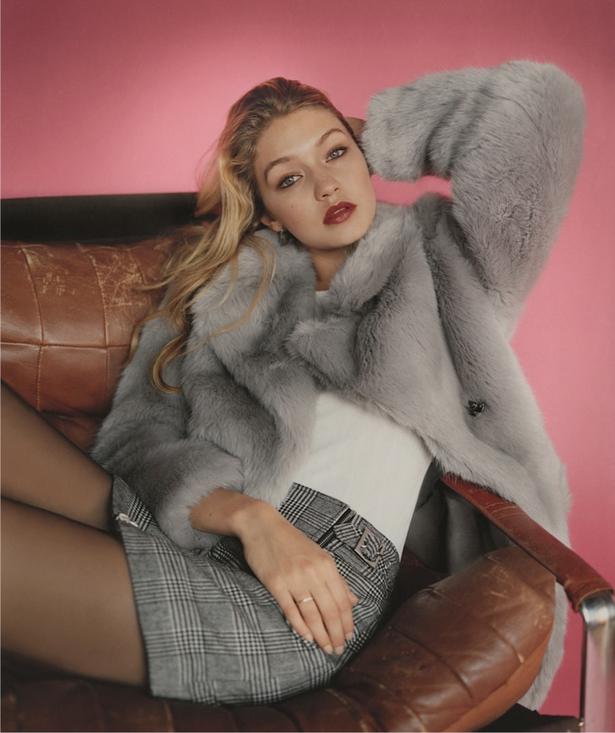 Was it important for you to go back to school?
I wouldn't take back high school for anything in the world. It was the best time and I was really passionate about playing volleyball and riding horses. I went to the Junior Olympic qualifiers for volleyball and I was really competitive on my horses and doing pretty well when I was about to graduate high school. It was a tough decision to choose modelling over volleyball and riding as my career – but I will always still have my passions on the insde.
What do you love about horse riding?
It's something that I was always good at, I like going fast and I love the connection with the horses – they're the best animals in the world. Oh and I'm really competitive - I like winning!
Any other secret talents?
I'm a real geek about criminal psychology. I have no idea where that came from – my mom used to catch me sitting home at 9 years old watching Forensic Files instead of the Disney channel. And she was like - my daughter's either brilliant or really weird! I need to figure out a way to go to class without doing the homework because I don't have the time! I just like being part of a conversation and listening to people talk. That's what I love about school.
How was it shooting Taylor Swift's 'Bad Blood' video?
Absolutely epic. I've never been on a production that huge. What people don't understand about how massive it was is that none of those were green screens they're all real sets – so the effort that Taylor and Joseph put in to make it seem like a real badass secret agent training camp is real. It was like the supermodel Hunger Games.
Shooting with your friends is amazing – it went by so quickly. I think we stopped shooting at midnight and ordered in probably 50 burgers and fries and just sat around devouring everything. After walking around on huge heels through gravelly dirt all day, all we wanted was burgers.
Who would you ask to star in your own music video?
I'd just want all my friends to be in. Our friendship group is really about supporting each other. It's something that Taylor and I have talked about a lot. That's what we want to leave behind and be known for – to be a generation where it was cool to be nice to each other.
You're also part of the Instagram generation – what do you and your friends love so much about it?
It's about being able to look inside worlds that you wouldn't normally experience. I like following graffiti artists and musicians because it gives me a new insight. It's not even about celebrity versus no celebrity – one of my best friends sisters is travelling the world saving whales and she's posting underwater pictures everyday – and she's not a celebrity, but it's completely cool. It's cool to work in a generation where we have that tool.
What makes the cut on your Instagram?
I just share my favourite pictures. I don't feel the need to post something just for the sake of it or for work. I normally lean towards more real, beautiful images - like street style photographers who are shooting on film instead of one from Getty images.
What's do you think it's like being a model in 2015, compared to say the '90s supermodels?
I've heard from a lot of people in the industry that the supermodel is coming back, which is really exciting for me. For a long time you would see a girl for one season and then you'd never really hear about her again. Now models are getting to create a fanbase that keeps them around.
Do you think social media has had a part to play in this?
I guess that's the biggest difference today. We live in a time where you're not just a fan of a model because you like her picture in the magazine but you like her sense of humour. Or you might have the same style or like the same pizza and were able to share those things through social media. That's what people want to follow – they want to see us hanging out outside of the studio, backstage at the show. The whole 'squad goals' thing is a big part of our generation – I think that's what will help us create a new supermodel crew.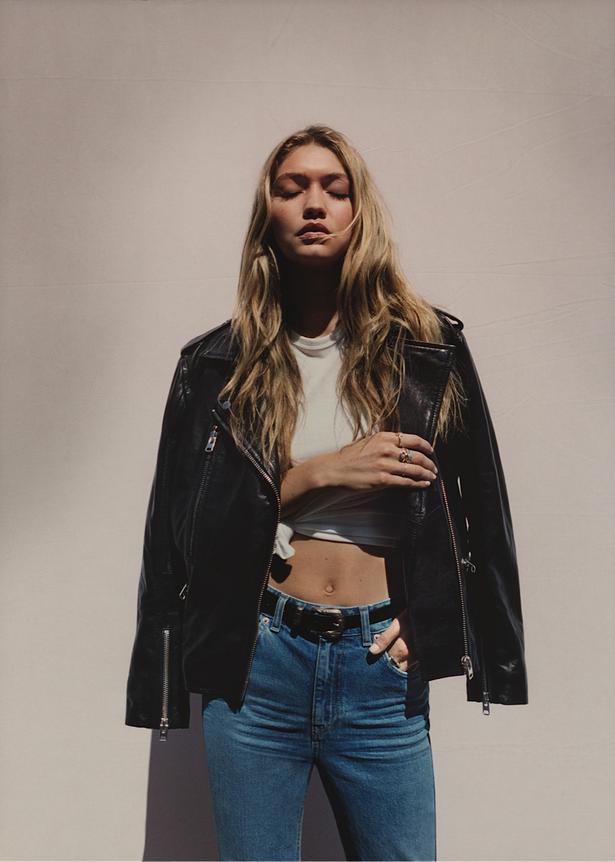 Share this:
More Fashion / The Latest