Why Giovanna Battaglia Engelbert is our Favourite Street Style Star
For street style star Giovanna Battaglia Engelbert, fashion is about spirit and fun - not just clothes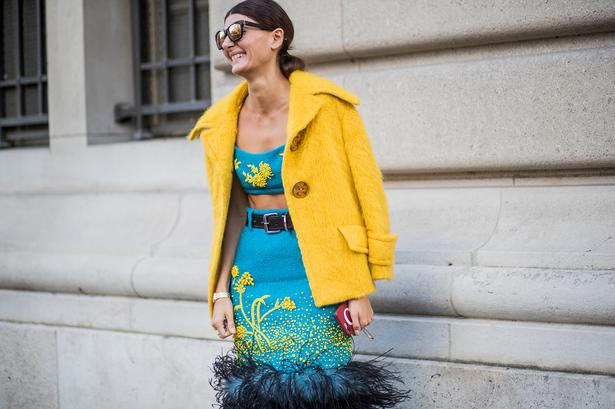 Tuesday Oct. 31, 2017
Fashion muse Giovanna Battaglia Engelbert is a shop assistant's dream. "I watched the Burberry show through Instagram, and the next day I arrived in London and thought I'd check it out in the store. That day, I ended up buying two skirts and a coat from the new collection — I thought, I need this skirt right now. The assistant was like: 'Oh, shall I wrap this for you?' And I said: 'You don't understand, I'm walking out of the store with this skirt on.' "
A fashion editor for titles including Japanese Vogue and W Magazine, Giovanna got her start in the industry as a model for Dolce & Gabbana at 17, but turned her back on it because she wanted more control over styling and makeup.
An early adopter of Instagram, she built her profile quickly by using it to network and establish herself as a fashion authority beyond the pages of magazines. Today, she is seen as the woman everyone would want to dress like (if they dared to/had the budget).
When she attends the bi-annual fashion shows, she attends not just as an editor, but as one of the "peacocks", changing outfits multiple times a day — one moment feathers, the next, sequins, and all designer — with the aim of being photographed by the waiting paparazzi. They're a breed often scorned by the "working" showgoers filing copy to deadline, although with brand partnerships worth a lot of money, it is work to many of this new cohort.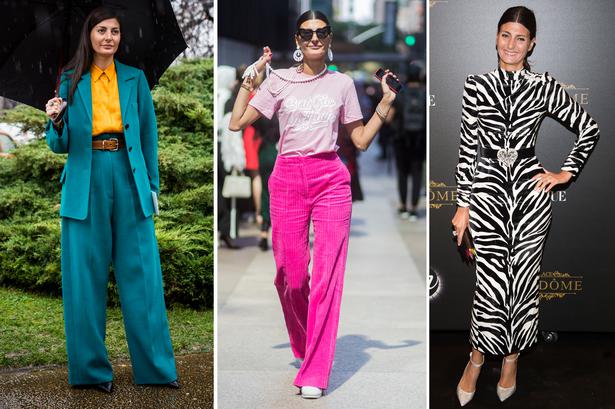 With very long legs and the deep pockets to match, 38-year-old Giovanna could be an easy figure to dislike, especially for the majority of us for whom clothes shopping entails hunting for things that fit our bodies and our budget. However, her appeal comes not only through her style, but also because she has a trump card that so many in fashion lack — a sense of humour.
That, along with an ability (and the nerve) to wear anything, is the basis of her book, Gio_graphy: Fun in the Wild World of Fashion. It's a style manual, of sorts.
"It's more about mistakes, this book, than a how-to guide," she says, laughing, "like when you have to go from work to cocktails super quickly, you're going to end up brushing your teeth with mascara."
It spans from everyday — how to wear red, how to style out a broken zip — to the extreme, like how to go to the loo in a ball gown. Both ends of the spectrum are illustrated with pictures of Giovanna leading by example — which in this instance, means a photo of her on said loo in said ball gown.
It's the fantasy fashion life that is the real appeal, however — a showcase for Giovanna's spirit that we could all use a little of, her willingness to try, her ability not to take herself too seriously. To have fun.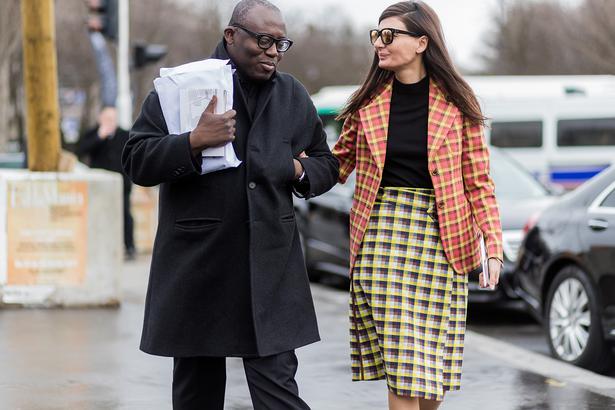 "Why not? I'm just saying that in my world, I think that being cool is a bore and being fun is more glamorous! At the end of the day, fashion is us changing costumes, it's the things we put on our bodies to have a good time.
"I think the worst is to be victimised by the clothes you wear. To watch a girl who cannot walk in high heels, and see her suffering. It's meant to be fun. Being fun is not necessarily me being a clown all the time, but I can't be the one who takes myself super seriously, and says: 'Today I'm going to wear this minimal look because I want to look intellectual.' No."
Being brought up in Milan by parents who were artists could explain how both Giovanna and sister Sara, a handbag designer, ended up as such creative freedom fighters. Now, she divides her time between New York, Stockholm and, just lately, the English countryside with her husband, Oscar Engelbert, a Swedish real-estate mogul.
They married last year in a ceremony that spanned days, countries, and multiple dress changes. First, a Valentino gown for a small ceremony in Sweden, then Alaïa to welcome guests to Capri the night before the wedding.
"I think each one of them was built for that purpose," Giovanna said. "I love fashion so much, it was a natural decision to have many changes. If I could have kept the big McQueen dress through the dinner, I probably would have done it. It's just that I would have had to have had 50 fewer guests to make room for the dress, so I went for the guests instead."
The bride changed into a Giambattista Valli gown for dancing and metallic Prada was custom-made for a party the following day.
WATCH: Giovanna Takes Over Bergdorf Goodman:
"I've been like this since I was 8 years old. I think my style will evolve as I evolve. My mother was a good example of elegance but then I went crazy bananas like any teenager. And I don't have kids now, so I don't know what I'm going to do after, when I do. That's another chapter. I look at my girlfriends who have kids, and they have comfortable moments, and when they're back in shape or whatever, they go beyond fashion, even more than before."
Women around the world look to her for style inspiration — intentionally or not, Giovanna can set even the unlikeliest of trends. Is there anything she'd never wear?
"Never say never." Except . . . she hesitates. "I have to say, I would never wear Crocs. Never, even if Christopher Kane made them. That's where I draw the line."
— The Daily Telegraph
Share this:
More Fashion / Street Style