SPONSORED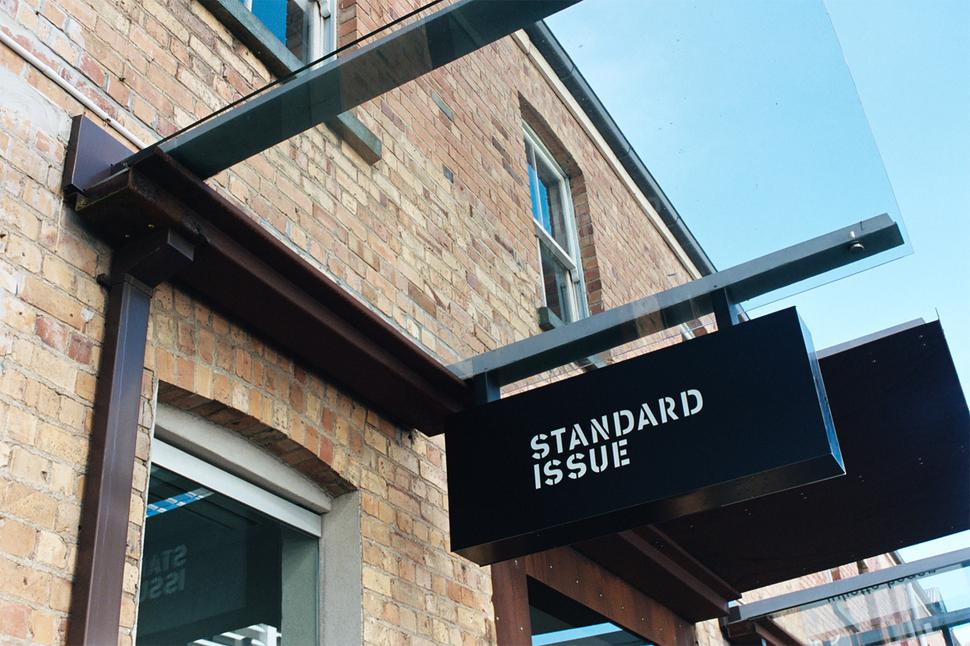 Good News For Knitwear Fans: Standard Issue Sets Up Shop
A home for its dedication to circularity, care and local manufacturing, the knitwear brand's new store showcases its vision
Friday April 9, 2021
With the increased desire for connection and community, physical stores play a unique role in the shifting fashion landscape — offering the chance for brands to engage with new and old customers alike, communicate their values, and celebrate the tactile appeal of well-made clothing.
For local knitwear label Standard Issue, which opened the doors of its characterful space in Newmarket's Osborne Lane on Friday, the store is part of its quiet mission to champion New Zealand-made knitwear and create a more sustainable approach to clothing.
"We see this as a place to welcome people in to experience the craftsmanship and quality that is behind every knit we craft," explains owner Emma Ensor, whose family bought Standard Issue in 2019.
The store will house the brand's complete range — garments and accessories knitted locally from merino, cashmere, cotton, alpaca and possum — and visitors can gain insight into the values that shape the brand's direction.
It's the latest chapter for the business, which has launched several interesting ventures this past year, including its Jumper For Jumper charity initiative, a sell-out collaboration with multidisciplinary creative Harry Were, and an innovative range of knits made from recycled denim.
READ: Standard Issue's Jumper For A Jumper Initiative Will Keep Kids Warm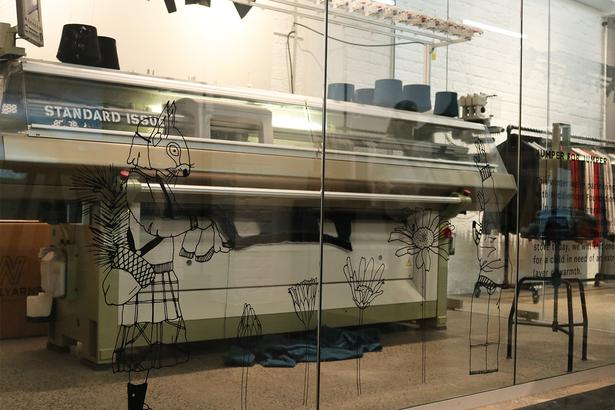 Originally established in 1980s, Standard Issue has been an enduring part of Aotearoa's fashion industry. The last time it had its own shop was in the 1990s, located on Kitchener Street in Auckland.
Standard Issue's new store is timely; with the end of daylight savings and dropping temperatures, knitwear feels like a priority, and a locally-made jumper is a thoughtful investment — not just for the weather, but due to its minimal-waste production, natural materials and support for onshore manufacturing (things many of us are trying to prioritise).
The space aims to bring a taste of its Mt Wellington factory and workroom to its customers, and it will house an industrial knitting machine, to showcase the brand's zero-waste manufacturing.
Also on the sustainability front, the store serves as a drop-off point and education platform for the brand's Care For Life programme, which helps it to take more responsibility for a garment's lifecycle and environmental impact.
Customers can bring their well-loved Standard Issue knitwear into the store to be repaired and refreshed with expert mending. When a piece needs to find a new home, the brand redistributes it on behalf of its customers through responsible and ethical channels. If a knit is truly on its last legs, Standard Issue works with a local textile recycling company that repurposes garments into commercial products like insulation.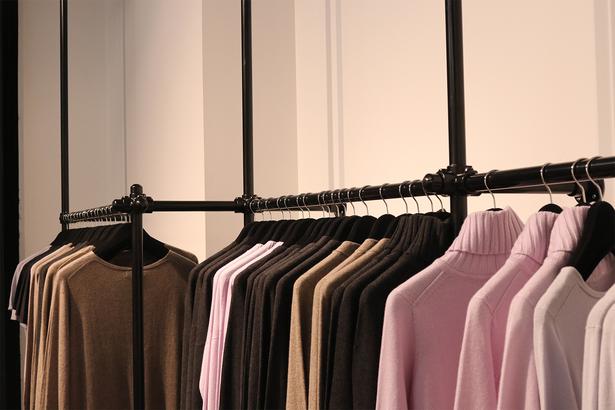 "Each of our knits has been designed with a complete and circular life in mind," explains Emma, and this dedication can be seen across the Standard Issue range — which is focused on small, experimental capsules and evergreen pieces.
Because it manufactures its knitwear locally in its own factory, where it employs 30 people, Emma explains that Standard Issue is able to minimise waste by making small garment runs (sometimes as minute as one of one) and be responsive to new ideas and reactive to seasonal changes. "This allows us to keep the store refreshed throughout the season without being wasteful."
By its very nature — yarn that's knitted into fully fashioned garments by high-tech machines — knitwear is less wasteful than cut and sew garments, as there is no fabric wastage and minimal need for fastenings and attachments.
Knitwear also makes the most of a primary industry that is interwoven into our national identity and has played an integral role in our economic development: wool.
Emma comes from an agricultural background, growing up on a farm in Marlborough's Waihopai Valley, a foundation that informs her approach to the knitwear business. "It was here I subconsciously learnt and recognised the intrinsic link between our actions and the impact it has on the land, people and animals around us," she says, explaining that the family sees itself as having a custodial responsibility to the land and to future generations.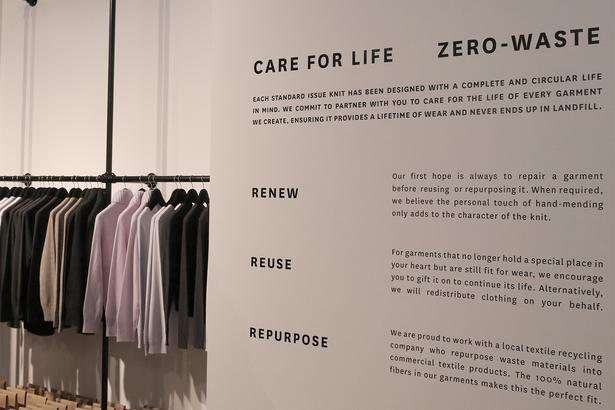 "I grew to understand the philosophy of working with what the land has to offer, being in tune with the land and climate and the importance of regenerative practices."
The evolution of Standard Issue that has taken place under their watch comes from the shared values of the brand and the family, with this shaping their vision and the direction of the business. "These values are an integral part of the Standard Issue journey moving forward and we can't wait to share this evolution with everyone," Emma explains. "The new flagship store provides a perfect opportunity for us to do this."
Visit the new Standard Issue store at Osborne Lane in Tāmaki Makaurau, or shop online (and discover more about its new direction) on Standardissue.co.nz.
Share this: