Grooming Cabinet: Ballet Dancer MacLean Hopper
Gruelling schedules and routines means it's important for dancer MacLean Hopper to take good care of himself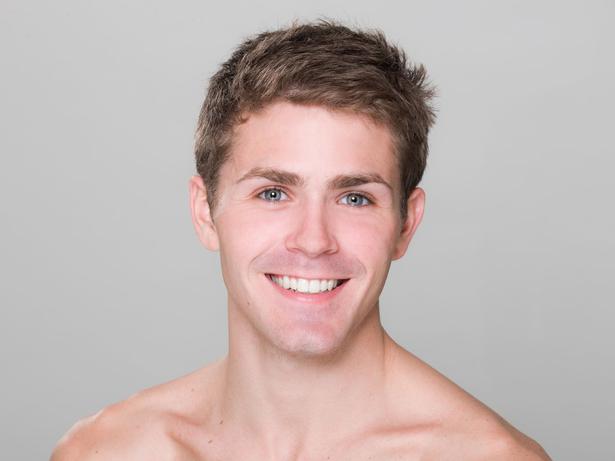 Wednesday Sept. 2, 2015
Rising ballet star MacLean Hopper says he wishes people would take ballet dancers as seriously as athletes as they do rugby players. Mid-way through a gruelling national tour of A Midsummer Night's Dream with the Royal New Zealand Ballet, Hopper, who takes the lead role of Oberon, King of the Fairies, knows staying in good condition and caring about his appearance is all part of the job. The 23-year-old American has learned to do his own elaborate super-natural stage makeup for the role thanks to some tips from ballet makeup designers M.A.C Cosmetics. Off-stage he takes a low key approach to his appearance. 
As a professional ballet dancer, do you work under guidelines about your appearance?
We are expected to look neat and tidy and if the director or choreographer wants a certain look (within reason) we have to be able to adhere to it. The little beard I have now was because Liam (the choreographer) told me I should keep/ grow it for the role.
Does being under the spotlight make you take extra care of yourself?
I have learned about HYDRATION! It's just good for your whole body, as well as your skin, to stay hydrated with water. A good moisturiser really helps, and a good make-up remover or cleanser. Being really gentle and nice to my skin during a run of a show is absolutely essential because wearing make-up and sweating in it is so bad for it.
What about diet/nutrition and off-the-stage exercise, how do you stay in good nick for the demands of dancing?
Good nutrition and just generally being nice to your body (eating well, training hard, resting when you need rest) is essential. Plus I kinda feel like you should just eat well because, why not? You live longer, are happier, feel better etc.
How long does it take you to get ready to face the day grooming wise?
Honestly, I usually just roll out of bed and go to work. I obviously brush my teeth, shower and wash my face, but I don't do my hair or put any makeup on. I'm usually running late so there's really no time!
What are your must-have grooming products?
My "must have"s are the Neutrogena Naturals moisturiser and the cleansing and makeup remover. I also got this lip balm from a little shop in Santa Barbara that is all natural and really does the trick. Plus it smells like coconut. I'm trying to make it last!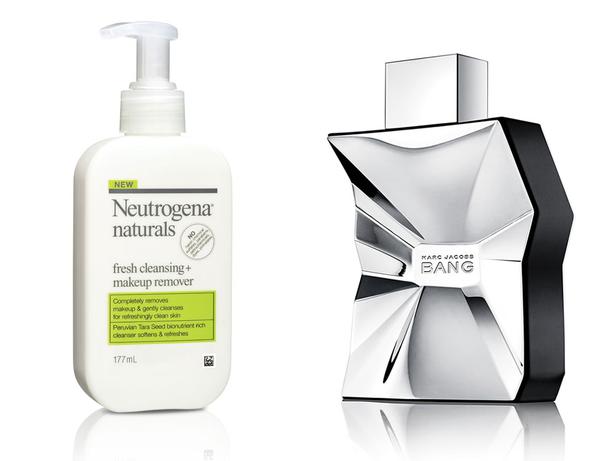 Do you have a favourite fragrance? If so, what do you like about it?
My favorite fragrance is this new one I just found called Indigo by Olfactive Studio. It just smells amazing! Its kinda different and I feel like it suits me really well. Plus someone very dear to me who knows their stuff about fragrance helped me choose it. I feel like fragrance is an important part of how you present yourself. I also like Bang by Marc Jacobs and Made to Measure by Gucci.
What grooming item would you like to buy/try next?
I'm actually pretty happy with my grooming products at the moment.
Who cuts your hair?
I usually go to the little barber shop right on Dixon Street. [Wellington CBD]. The guy there really knows how to cut hair, plus its not too pricey. It's really simple too! No appointments or anything.
Is there a grooming/beauty treatment you would love to try?
Who would say no to a week at a spa in Bali!? And I'd really like to try some sort of steam face cleanser.
What would you like people to know about male dancers?
I would like people to know that male dancers, all dancers actually, on top of being artists, are specialised athletes, just like rugby players and footballers. They should be treated with just as much respect and approbation. Also that we do this as a career, not a hobby.
- The Auckland season of A Midsummer Night's Dream is on now. For details and dates in other centres, see www.rnzb.org.nz
Share this: