Gubb & Mackie Opens in Auckland
This new menswear store brings relaxed tailoring to Vulcan Lane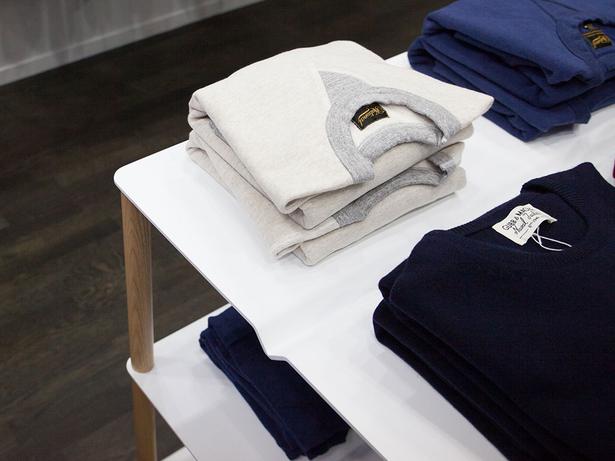 Tuesday April 21, 2015
A shift in attitude towards menswear and an increasingly discerning market for clean-cut separates that stand the test of time has prompted Gubb & Mackie to open its own flagship store. Today marks the opening of the space in Vulcan Lane, an area seeing a revival with new cafes and eateries.
Owner Murray Crane says taking Gubb & Mackie around the corner from where it was previously stocked — at Crane Brothers on High St — into its own retail space is a sign of the times.
"There's no one really nailing that market for menswear that's relaxed but not exactly streetwear, so it made sense for us to expand that offering of what Gubb & Mackie has always done well into its own retail environment."
After working closely with brand ambassador and product/furniture designer Jamie McClellan for the store design and shop fit-out, Gubb & Mackie creative director Jordan Gibson explains the timing is right for a new retail experience.
"The brand has that heritage, but we wanted the retail experience to be contemporary and modern, which was why we chose to work with Jamie." Building on a naval tailoring history and made in New Zealand ethos, the fit-out showcases the brand's utilitarian separates and relaxed tailoring in a beautifully considered environment. McLellan's use of dark sapele mahogany, light ash, solid brass details and powder-coated steel, all handmade and installed on site, reflects the values of Gubb & Mackie.
The focal point is a stand-out blue feature wall, which is in keeping with the brand's signature colour. It provides the perfect backdrop to a well-edited selection, including the new-season Gubb & Mackie collection, William Lockie knitwear from Scotland and Canadian lifestyle brand National Athletic. These re-enforce the store's focus on quality craftsmanship with a modern spirit.

• Gubb & Mackie, 35B Vulcan Lane, Auckland. Ph (09) 302 1949.
Share this: