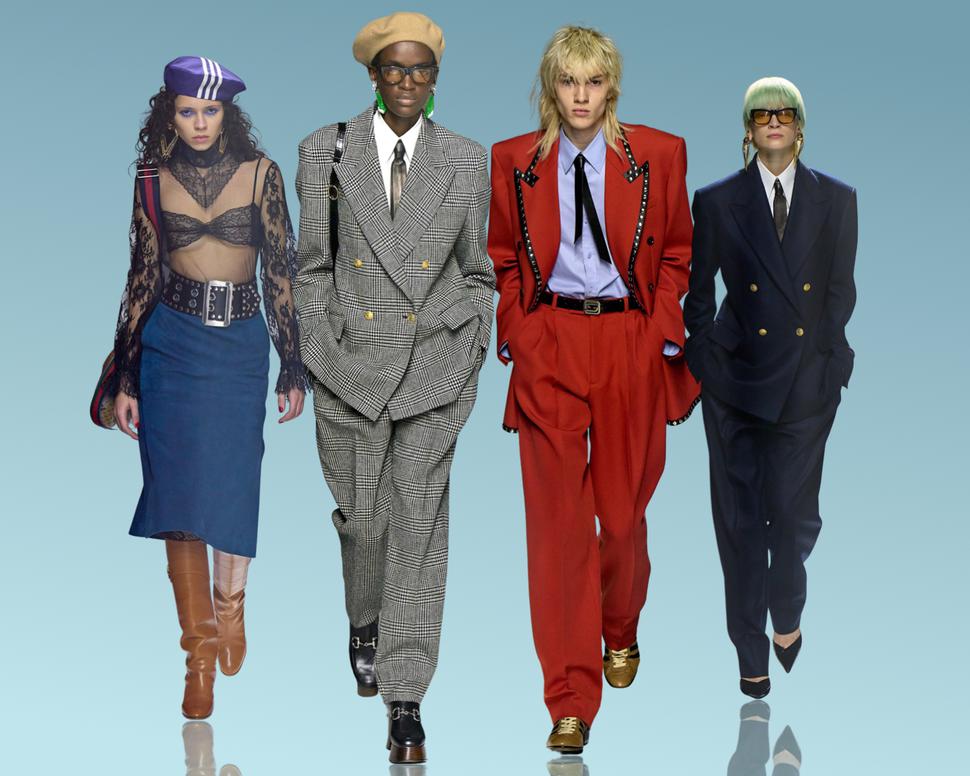 Watch: Gucci's Autumn/Winter 2022 Collection At Milan Fashion Week
Titled Exquisite Gucci, the latest collection from the Italian fashion house is a sumptuous spectacle
Saturday Feb. 26, 2022
Creative director Alessandro Michele's new collection is as eagerly anticipated as ever, serving lust-worthy, cinematic looks with his distinct eye for equal measures of fun and polish.
Taking place in a room of magical mirrors at the Gucci Hub in Milan, the space becomes the metaphor of #ExquisiteGucci. As Michele writes in his notes on the show, "The clothes, in fact, are capable of reflecting our image in an expanded and transfigured dimension... Wearing them, means to cross a transformative threshold where we become something else."
 "I use the metaphor of the magical mirror to approach the phantasmagorical power of fashion. A sacred power that radiates from the surface of the fabrics. And there I work, on this tactile surface, through cross-references, alterations, loopholes and grafts. Juxtaposing worlds and meanings."
"Altering the stability of perception. Manipulating and magnifying the existing. Through these interventions, I celebrate the clothes as real optical labs: magical machines that can give birth to fairy tales of metamorphosis and re-enchantment." 
The collection also featured a collaboration with Adidas Originals, playing on the retro sportswear the luxury label is synonymous with. 
Share this: