Gucci's Spring/Summer 2019 Campaign Evokes The Golden Era Of Hollywood
For this campaign, Gucci have released a multimedia extravaganza inspired by musicals and celebrity culture in the 1950s and 60s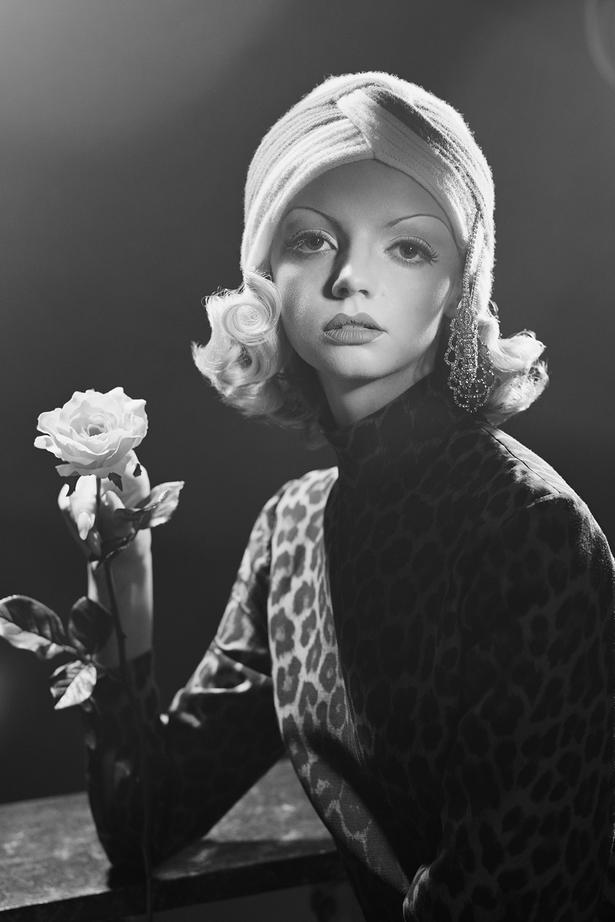 Friday March 1, 2019
"There's no business like show business . . . " So sang Ethel Merman in the 1954 Irving Berlin film of the same name. This season, playful and glamorous fashion takes centre stage as designers reach for escapism, or journey back to upbeat times gone by.
A key influence is Gucci's spring summer 2019 campaign, which encapsulates this idea perfectly as it celebrates the "golden age of the Hollywood musical" and the birth of celebrity culture in the 1950s and 60s.
As well as an all-singing, all-dancing video, directed by Glen Luchford and inspired by films like 1952's Singin' in the Rain and the following year's Gentlemen Prefer Blondes, Gucci's Showtime campaign also encompasses a set of black and white photographs modelled on publicity shots in the dramatic style of that time.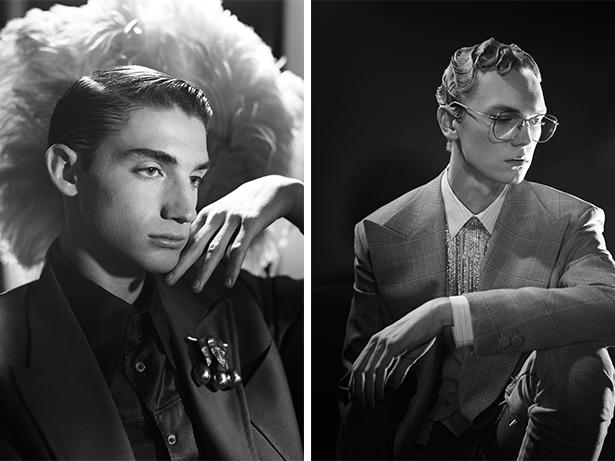 This joyful mood is prolific this season, with designers evoking eye-catching collections guaranteed to lift the spirits. Whether in response to the gloomy political situations in the UK and the USA, or simply an evolution from minimalist trends of previous seasons, designers like Halpern, Molly Goddard, Tomo Koizumi and Rodarte embrace sequins, tulle upon tulle, feathers and other various embellishments to pull the art of fantastical dressing into our everyday lives.
Gucci's Showtime film is a colourful extravaganza with two parts: the first is more polished with choreographed dance scenes, clowns and tap-dancing and a model bursting out of a cake. Light-catching ensembles sparkle and set each scene glittering. 
After an intermission, the film takes on a more "behind-the-scenes" mood, panning away from the action and showing the crew and cast members in candid moments — this is a clever reference to the fact that these Hollywood musicals were often about show business itself. 
So, get the cameras rolling, the sequins sparkling and your toes tapping — it's showtime!

CREATIVE DIRECTOR: Alessandro Michele
ART DIRECTOR: Christopher Simmonds
PHOTOGRAPHER/DIRECTOR: Glen Luchford
HAIR STYLIST: Paul Hanlon
MAKE-UP ARTIST: Isamaya Ffrench
IMAGES & VIDEO
AN AMERICAN IN PARIS: TM & © Turner Entertainment Co.  (s19)
SINGIN' IN THE RAIN: TM & © Turner Entertainment Co.  (s19)
THE BAND WAGON: TM & © Turner Entertainment Co.  (s19)
GENTLEMEN PREFER BLONDES © 2019 Twentieth Century Fox Film Corporation.
THERE'S NO BUSINESS LIKE SHOW BUSINESS © 2019 Twentieth Century Fox Film Corporation.
COVER GIRL © 2019 Columbia Pictures Industries, Inc. All Rights Reserved.
VIDEO MUSIC
"THERE'S NO BUSINESS LIKE SHOW BUSINESS" by Irvin Berlin
© Berlin Irving Music Corp.
Courtesy of Twentieth Century Fox Film Corporation
Share this: