Meet the Team: Guy Coombes, Photographer
Meet Guy Coombes, who will be on the ground at New Zealand Fashion Week 2016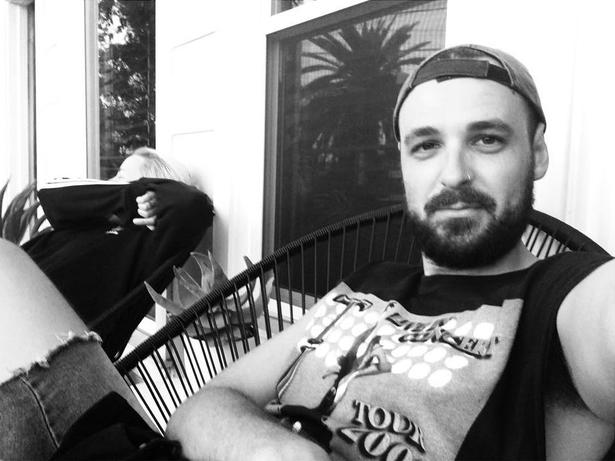 Saturday Aug. 6, 2016
What do you do at Viva?
I am Viva's photographer. I shoot everything from the covers and fashion down to bowls of food for the restaurant reviews.
Where were you before Viva?
I have been at Viva a little over a year now. Before that I was in Sydney working freelance and at a couple photography studios.
What will you be doing at Fashion Week 2016?
I can usually be found backstage photographing everything that happens back there, from hair and makeup through to dressing and final looks.
What's the best part about Fashion Week?
The best part is there is usually free chewing gum everywhere.
And the worst?
The worst part is there is usually free Red Bull everywhere and I don't even like it but drink it anyway.
What's your favourite fashion week collection to date?
A huge standout for me was Kate Sylvester's 2009 Diamond Dogs collection. Back then she did menswear too and I still have the tuxedo and coat from this collection which was inspired by 80s style icon Judith Baragwanath.
How did you get your start in the industry?
I really fell into photography. After studying graphic design I decided it wasn't for me and started shooting events and party photos for a few PR agencies, which led to shooting lookbooks for designers and friends, which led to shooting fashion and advertising and the rest of what I do now.
Favourite part of your job?
My favourite part of the job is getting to not sit at a computer all day. It's really great to be out and about meeting and interacting with a huge variety of people.
Least favourite?
The worst part is all the admin involved — as a photographer you are running a business and you need a business mind and a technical mind on top of your creative mind which can be challenging. It's not all just taking pretty pictures.
What's your second career option?
I really enjoy working out and have improved my life a lot through health and exercise, so I've always thought it would be cool to work in health and fitness or as a personal trainer and be paid to feel really good and healthy and help others feel this way too.
What are you favourite websites/magazines/news sources outside of Viva?
I love New York Magazine, I had a subscription once upon a time and it's a great read. Now I follow them on Facebook and they cover everything from fashion and pop-culture to politics, in a lighthearted way.
What's your weirdest party trick?
I've never really had a party trick, but I'm really good at the 'Houdini' where you leave without telling anyone or saying bye.
Share this: