Inside H&M's New Ethical Clothing Line
Jessica Beresford journeys to H&M's headquarters in Stockholm to take a closer look at the company's sustainability initiatives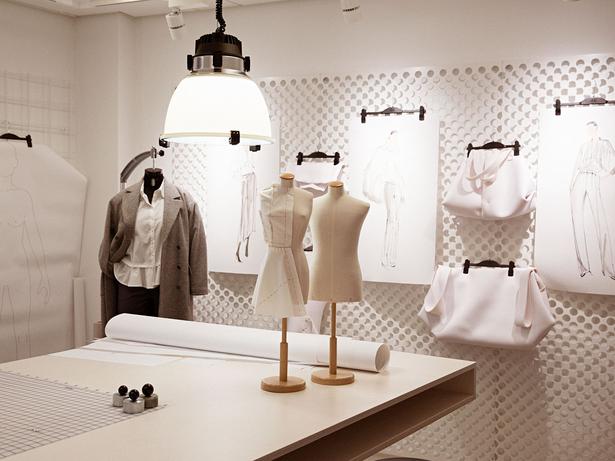 Thursday March 30, 2017
Plunging a straw into a dark green smoothie, I pause before taking that first bitter sip. Perhaps there's something in the water here? Everyone I've met seems as if they've been drinking from a communal cup; beaming and unwavering in their dedication to the mission at hand.
I'm at the Stockholm headquarters of H&M, which are exactly how you'd expect any industry-leading fashion company to be — modern, white and bright with swarms of stylish twenty-somethings buzzing around. The building boasts a library filled with design books, an exhibition space and a room filled with rails of vintage clothes, all to provide inspiration for workers.
In a meeting room on the top floor, overlooking the Swedish cityscape, we're going through the company's history — from its origins as a womenswear store in 1947 to its current standing as one of the biggest retailers in the world — and it's evident what their mission is: world domination.
In 2016, H&M opened 427 new stores, one of which was in Auckland, bringing the global total to 4300 throughout 64 countries. Its biggest market is Germany, where there are 450 stores alone.
"It's not a coincidence that Ikea and H&M were founded in Sweden, because they're more or less based on the same kind of foundation," says H&M global press officer Hacan Andersson, who is decked out in the brand's recent designer collaboration with Kenzo. "That simplicity to look at things."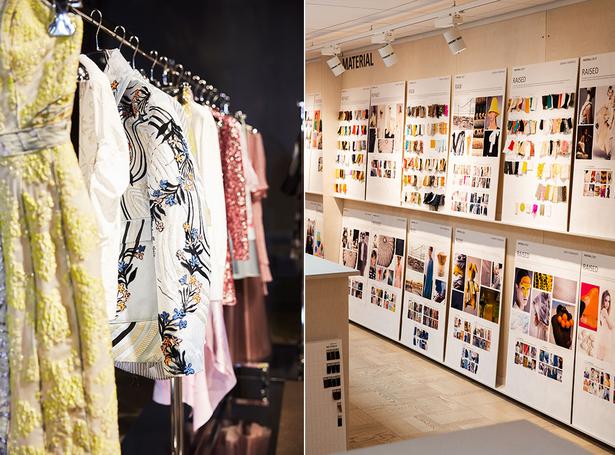 The business model of H&M, which is also used by companies the world over, is more commonly known as fast fashion and forms the boning of the modern apparel revolution: trend-driven designs made offshore in cheap labour markets, allowing for low retail prices so consumers can buy more, more frequently.
At H&M, a basic T-shirt costs no more than a nice lunch. In the same vein, that T-shirt can be as disposable as a sandwich, which is where one of the key criticisms of the business model stems from: it's contributed to the fashion industry being one of the most polluting in the world, second only to oil. This was highlighted in the 2015 documentary The True Cost, which exposed the consequences of mass production and consumption.
"You just have to look at landfill, and you can see that the amount of clothes and textiles being chucked away has been increasing steadily over the last 10 years as the sort of dirty shadow of the fast fashion industry," says Redress CEO Christina Dean in the film.
READ: What's The Real Cost of Fast Fashion?
"Fashion should never and can never be thought of as a disposable product. I think after any big change in any industry, it takes a while to sort of see and feel the dirt that comes out of something that is polluting. So I think now there is a change because you can't deny that the fast fashion industry is having a massive impact in developing countries."
H&M acknowledges the environmental consequences of fast fashion and has reacted by implementing sustainability initiatives such as H&M Conscious, a line marketed as being more green and ethical than its main collections.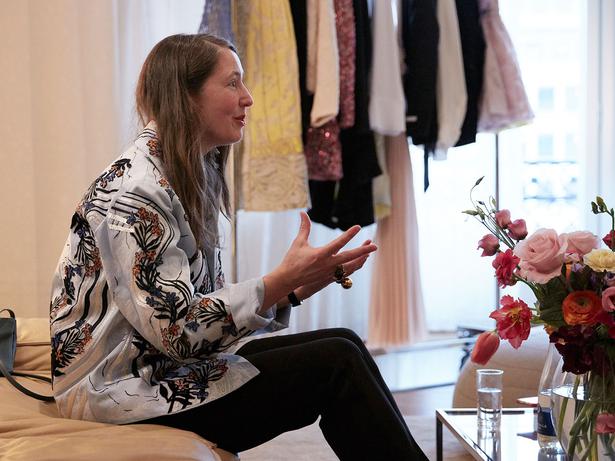 Once a year, it also releases the H&M Conscious Exclusive collection, which is the creme de la creme of the brand; fashion-forward pieces made from luxury, high-tech fabrics and sold at a much higher price point.
It's with this range that H&M trials materials made through advanced technology — this year's showpiece is a gown made from bionic yarn (a polyester comprised of washed-up, recycled plastic). The methods used to create these materials are then scaled in an attempt to apply them to the wider business.
"This collection is really important in driving our sustainability forward," Anna Gedda, H&M's head of sustainability, says at the launch of the 2017 collection. "We can try out new materials, new ideas and new processes, and by doing so we can evaluate and see if we want to continue. Also, for example, if materials are too expensive on a large scale, we can help create demand for those materials and thereby help create supply."
In order for a garment to be part of H&M's Conscious Exclusive collection, it has to be made from a minimum of 50 per cent sustainable materials, which are verified as such by a third party. H&M's environmental sustainability business expert Cecilia Brannsten says this is so designers can ensure the garments remain fashion-forward.
READ: Must-Watch Fashion Documentaries
"Sometimes it's not possible to find a material to replace a conventional one. For example, we have difficulties finding metal thread."
Lucy Siegle, a journalist and campaigner for ethical living, believes while the Conscious collection is a nice, neat concept for consumers, it doesn't achieve much in the long term.
"These initiatives can end up being an enormous distraction. What I see is a huge brand pushing on and into territories, pumping out ever increasing inventory with such incredibly limited sustainable change taking place, but doing an A1 job on marketing how sustainable it is."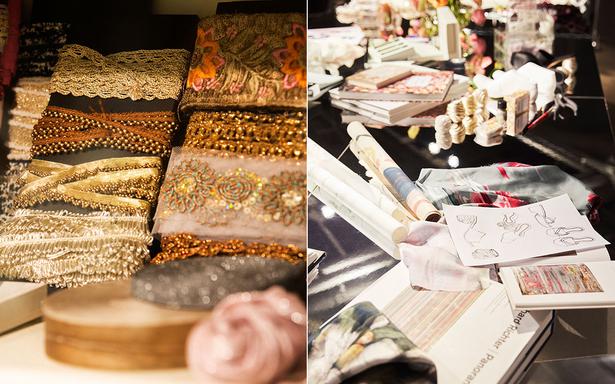 Rather than creating less — as of 2004, H&M was producing 600 million articles per year — part of the company's aim to be more environmentally friendly is to close the loop on the production cycle, which means only using recycled materials rather than constantly sourcing virgin fibres. "The important thing is that we consume differently in terms of resource use," says Cecilia.
"That means that we will have to rethink how to go from a linear system to a circular system, and that will mean that we will have to have a circular approach to how we design, which materials we use, which processes we use, how we provide a new life for the garments and make sure that we keep these resources in a closed loop.
"Reuse is priority one — if you can reuse the garment they should be reused, and then if they can't be reused, then perhaps someone else can reuse them or they could be repaired into something, so they can be reused or upcycled. When that's not possible, they should be recycling the new textile fibres."
While the company has a goal of 2020 for only using organic or recycled cotton, there's no firm timeframe for when it plans to become completely circular.
Changing consumer habits is another key way to address fast fashion's affect on the environment — so how is H&M encouraging customers to buy more consciously when the temptation to do otherwise is coming from every angle?
"I think recycling is one way," says H&M's creative advisor Ann-Sofie Johansson. "Maybe not buying less but at least don't throw anything away. On the website we have a small guide on how to mend your things and how to care for [them]."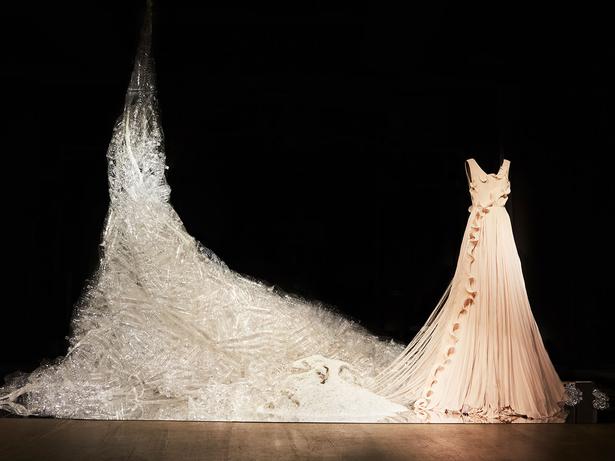 Cecilia says it's a joint journey between them and the customers. "They need to demand, they need to request, but we also need to provide, and we also need to let them know that they are providing this, and the Conscious Exclusive collection is an example of how we can show that fashion can be sustainable, and that sustainability can be fashionable."
Everyone I meet at HQ does seem impassioned about making change towards a more sustainable fashion future. But in your average H&M store, there certainly seems to be a disconnect between the message from higher up and what the average consumer is being fed — and that's a mountain of clothes at low prices.
The visibility of H&M Conscious in store is poor — the range is identifiable only by the aforementioned green hangtags, dotted discretely throughout racks and racks of comparatively 'unconscious' clothes. Signs promoting the brand's closed loop goal sit alongside others reading 'Buy now, decide later'.
"There's a huge gap for me between rhetoric/marketing and actual action from H&M that is super concerning," says Siegle. "We have a brand that has supposedly been on a journey towards sustainability for 10 years. That's part of the brand narrative. And with that assertion of input and time and effort, a certain wisdom and leadership role is conveyed.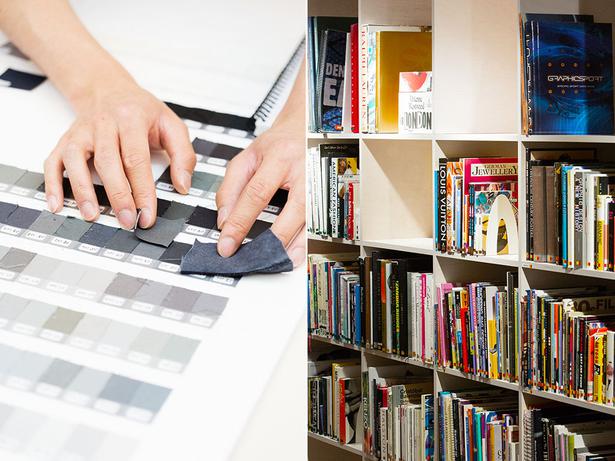 "The profitability of fast fashion and the true cost of that is still poorly understood, but this is where activists need to focus. How do they extract living wage and environmental commitments out of this immense profitability?"
In 2017, H&M is planning to open in five new markets, including Colombia, Iceland and Kazakhstan. H&M Group, which also owns Cos, & Other Stories, Cheap Monday and Monki, is planning to launch two new brands — p11 and p12, as per their working titles — which are apparently filling niches in the retail market.
GALLERY: 9 Ethical Lingerie Brands to Know
So while the company has sustainability at the back of mind, it's not about to produce less or press pause on expansion. How, then, can consumers themselves take action?
As echoed at H&M HQ, those buying have the power to demand more in terms of sustainability, ethics and transparency. There's clearly interest at ground level — otherwise there wouldn't be a Conscious range — and if fast fashion companies are good at anything, it's responding to consumer habits. That interest now needs to spread with the same haste that people buy, chew and spit out those sandwich-priced T-shirts.
• The new collection is in store in New Zealand from April 20. Visit H&M
Be inspired by the good things in life. Sign up now to receive emails from Viva, and twice a week you will be sent the latest news, profiles, videos, fashion shoots, competitions and more.
Share this: