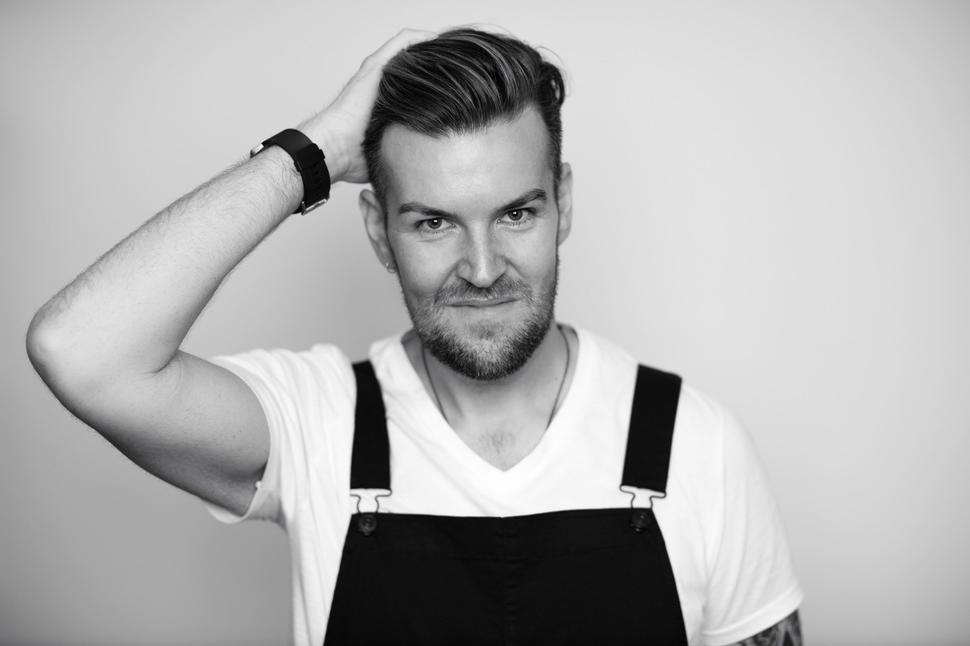 Hair Stylist Michael Beel's NZ Fashion Week Grooming Routine
This award-winner is a regular backstage and this year he travels north again from Wellington's Buoy salon to lead the way for L'Oreal Professionel directing hair looks for several key shows
Wednesday Aug. 21, 2019
Fashion Week lead-in
It's always extremely busy for the team behind the scenes … we wish it was champagne and goodie bags. The few weeks leading up to show week entails researching ideas and working with the designer's brief and mocking up a few trials. Then a couple of days before the show we do a full hair and makeup trial with the designer and stylist perfecting the concept for their vision.
READ: Designer Kathryn Wilson's NZ Fashion Week Beauty Routine
On show day it's three hours of complete fast-paced energy to get the 20 or so models' hair done, makeup on, rehearsal done and dressed for them to glide down the catwalk effortlessly. And you may be doing two to three shows a day. It's exhausting but extremely satisfying at the same time.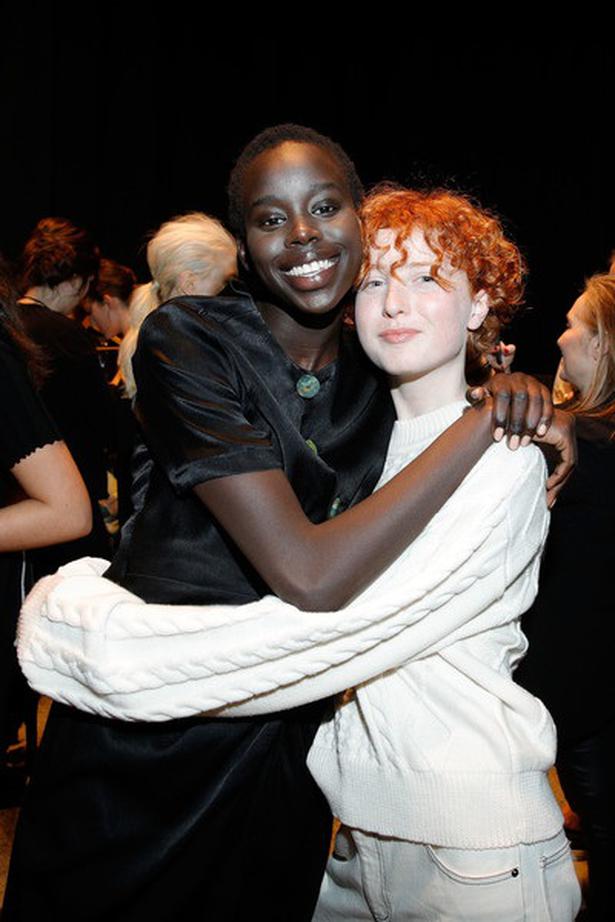 Michael's hair looks from Wynn Hamlyn at NZ Fashion Week 2018. Photo / Supplied

Show schedule
I'm working with some new designers this year that I haven't worked with before. I'm extremely honoured that they have placed the hair in my and my team's hands.

First up for the week for me is Stolen Girlfriends Club. Always fun and then I'm looking after Zambesi, Not only their A/W20 show but also their 40-year retrospective show. I so can't wait to see those archive garments walk down the catwalk. I'm also hair directing the designer Fashion Lunch on Friday… too fabulous for words.

I'll be jumping in on a few other shows to help my other hairdresser friends out. Fashion Week excites me as I love seeing the creativity of not only the designers and garments but what music is played, what the hair and makeup looks are and even what people are wearing… it's a visual feast.

Tricks of the trade
What I think I've learnt the most is organisation and being a team player. You're a small, but integral part in a designer's vision so being flexible and adaptable without drama is what I've learnt and to work fast and efficiently. No one has time for things to be dragged out and you definitely don't want to be the one responsible for making a show run late.

FW personal look
I don't really think about it. No one cares about the backstage crew lol… as long as we are in black so we don't stand out in the BTS [behind the scenes] photos we are all good. Comfortable shoes are an essential as you are standing for like 12 hours a day

Supermarket v show day
Not really [much different]. My wardrobe is like 95 per cent black so you would see me like you would another day, but it's Murphy's Law that you would decide to quickly run to the supermarket on a Sunday afternoon in your track pants and bump into clients haha!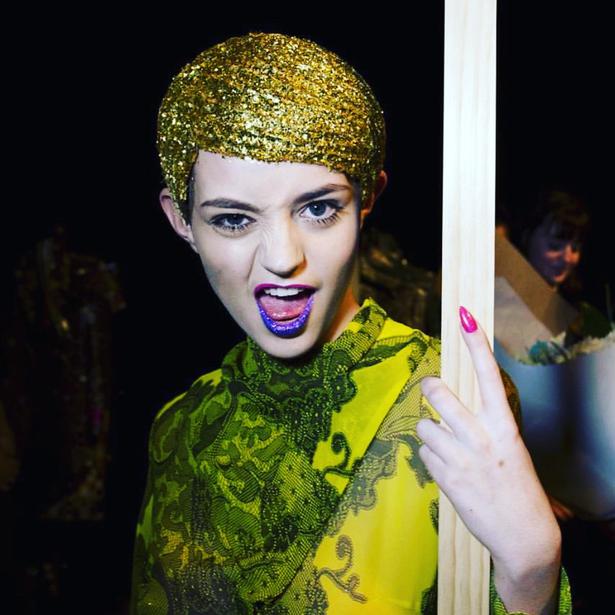 On hand at FW
Always a bottle of water and snacks to keep the energy levels up. My phone to take some behind the scenes shots and a power bank loaded up as the battery is always running low. Along with my hair kit, of course, which has everything in it from curling tongs to bobby pins to fake fringe pieces… you never know what you may need.
Earliest hair memory
Sitting on the kitchen bench about the age of four and sitting so still while my mum cut my hair. She only knew one haircut, short back and sides and a combed low side parting, so all through school till about age 13 I had the same nerdy haircut. I was so excited to go to a "proper" hairdresser for my 13th birthday to get a spiky textured haircut.. it was such a treat.
Style influences
I love big beautiful sexy hair… 90s Cindy Crawford mixed with a little Dolly Parton is my dream hair. But in saying that I draw inspiration from everywhere… Instagram is my daily dose, seeing what is happening all around the world from fellow hair/beauty/fashion people I follow makes me excited to be in this industry.
READ: Model Booker Tia Woods' NZ Fashion Week Beauty Routine
Appearance ethos
I don't think this has really changed over the years. I have always believed in celebrating who the individual is, bringing out their own unique beauty and making my client/model feel their absolute best while they are in my chair. That's the reason I became a hairdresser and the reason why I love my industry.
Your grooming routine
Get up, go for a run/gym. Hit the shower, shave and then I use only Ultraceuticals skincare (we stock it at our salon). Cleanse, use a hydrating serum.. this tired 42-year-old skin needs it, eye cream and moisturiser with SPF in it. A spritz of Tom Ford and I'm out the door.
Hair and its care
I have lazy curly hair and I like to encourage the curls so it takes a little bit of work. Shampoo and conditioner wise I use Kerastase Bain Satin and Lait Vital. It Injects moisture and protein to help keep hair supple and shiny. I then use L'Oreal Beach Waves and load heaps into the hair after it's towel dried. I then use my Dyson Supersonic Pro Hairdryer with the diffuser attachment and give it a good ole 80s scrunch dry to get that curl working and to give it volume. I then might put a little L'Oreal Liss Shine Serum in it if I think it's looking a little dull.
Five favourite products
1. Tom Ford Black Orchid fragrance: My mentor who passed away from cancer just over a year ago used to wear it constantly so every time I wear it, it reminds me of him.
2. Ultraceuticals Ultra B2 Hydrating Serum: Restores vital moisture and helps plump fine lines and wrinkles.
3. Loreal TecNi Art Beach Waves: Gives my hair defined curl and body.
4. Dyson Supersonic Hair Dryer: This hairdryer has seriously changed my life.
5. Kerastase Elixir Ultime: A beautifying oil-based cream to help calm frizz and encourage shine.
Treatment to try
I swear by my Botox — makes me look not so tired, helps minimise my big frown lines and keeps me looking fresh.
Beauty to you is…
Celebrating uniqueness and individuality… diversity is beautiful!
Share this: