Hairdresser Mana Dave Goes Global
An unassuming Auckland hairdresser who fell into the craft is finding the currency of creativity is a world of opportunity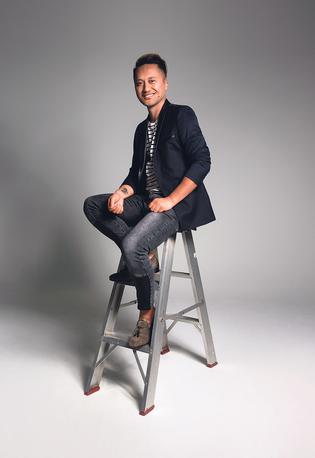 Mana Dave likes hanging close to home, but his skills are about to go global. The Auckland salon owner with a stack of New Zealand hairdressing titles to his name is just back from New York, where he has been signed as one of Redken's elite global hair team.
The humble colour specialist isn't planning on permanently leaving town any time soon, although the long-haul flights that his work as a platform artist for the brand have taken him on in recent years are set to come round more often.
"I'm always a proud Kiwi ... I do love being out there and being able to say I come from New Zealand and this is what we are about and this is what we are into. It raises the profile of our industry," he says. "If I can build a small platform, other Kiwis can follow."
When in America, the hairdressers he teaches are surprised to find he has come from so far away. "They're really blown away by that." In turn, he is still grappling with the fact that next January he will be back in the States, standing up in front of an invited audience of 10,000 fellow hairdressers expecting a glitzy show befitting of Las Vegas.
The stage will be Redken's biennial international symposium and the venue the enormous Mandalay Bay casino where boxing title fights are held. Yes, there will be razzmatazz, he promises of the 2017 trend predictions he and three other stylists have been selected to formulate and present and later tour and educate on.
"Hairdressers love a good party," Dave laughs, admitting he's joined in a few himself, but these days work is very much the focus.
With an apartment just minutes from his Newmarket salon, Blaze, and his styling bar, Pony, Dave has embraced the convenience of compact urban living. He jogs in the Domain or blobs and binge-views on the couch, with his main outings an occasional trip across the Harbour Bridge: "I really love to get over to Regatta in Takapuna, it's the view, it's such a nice place to hang out with mates, or I'm hanging out with my family out in Mangere East.
"Both give me a sense of balance."
Dave's memories of growing up in one of South Auckland's stereotyped neighbourhoods are positive; of living in a settled pocket of suburbia rather than a dead end. He credits his upbringing with providing a firm foundation. His Tahitian father and Cook Islands mother raised him and two sisters as Seventh Day Adventists and though he isn't practising now, the values his parents instilled — respect, community and development — are those he now seeks to uphold in his salons.
"We didn't grow up in a family that had a lot of money," he says, but he was given a good education and inherited a strong work ethic. His father was a self-employed car spraypainter, his mother ran a canteen and took on extra work to pay the fees at the small private Auckland Adventist High School in Mangere Bridge.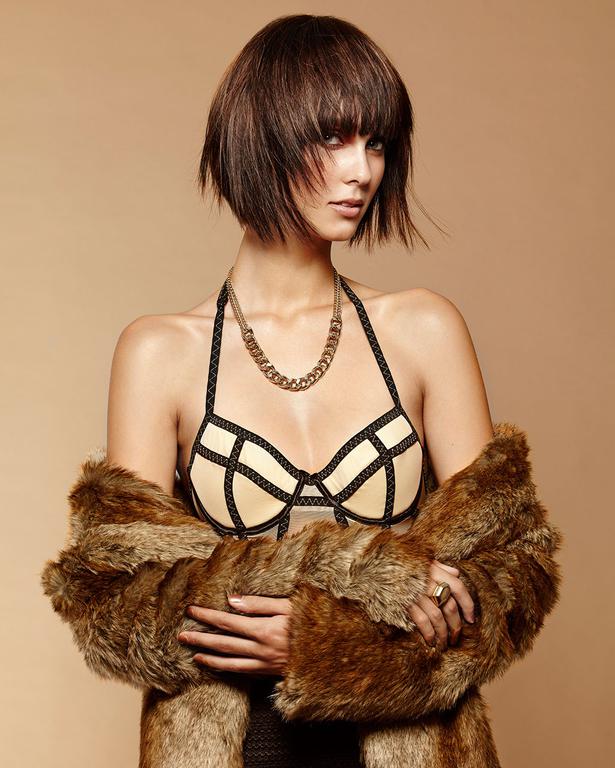 When Dave won his first hairdressing award, it was his mother he thanked in an emotional tribute, as one of his sisters, holding her baby son, looked on. Although bigger titles followed, it was this first one he particularly remembers, because it came after five times making the finals of the men's section of the L'Oreal Colour Trophy, the first time just a week or two after his mother had died.
She had always supported his choices, despite them challenging the more usual expectations in his Polynesian community of doing well by finding a trade. Although he was "a bit of a geek" at school, taking accountancy and staying through Seventh Form, this "shy, socially really awkward kid" settled on studying fashion at AUT.
"Whatever makes you happy and fulfilled," he recalls his mother telling him.
"Fashion was a way I could say something, that I didn't have to verbalise," he explains. "I always remember [school] mufti days,when people would come up and talk about what I was wearing." He shopped at surplus stores and "customised" his purchases — but "I didn't know you called it that." Now he still likes to mix it up, but with New Zealand designer purchases from the likes of Zambesi and Nom*d combined with high street favourites.
After AUT, Dave got a job at a salon called Maelstrom in Onehunga, looking after the clothes range it stocked. When an apprentice left, salon owner Tiffany Jane Clark suggested he might like to step across to the basins.
"Up until that point it had never, ever crossed my mind."
Looking back, he remembers people used to ask whether he was a hairdresser even before he began learning his trade, working full-time and studying part-time. At the salon, he found his creative niche, drawn by the "people element" of hair and its faster turnaround compared with fashion. "With hair I can create something, change someone, in an hour," says Dave. He reckons hairdressers are drawn to the job for the satisfaction of contributing that feel-good factor.
Encouraged to hone his skills as a junior by entering competitions, he learned how to compile a portfolio through photographic styling sessions. One of his early entries, "a cute little pixie cut", wasn't a winner, but the image appeared in a hair magazine, and he was hooked. In 10 years at Maelstrom, Dave built a reputation for creating cutting-edge looks with inventive colouring techniques, picking up numerous awards. Then he decided it was time to branch out, setting up Blaze with two partners, Kate Smith and Kelly Latu.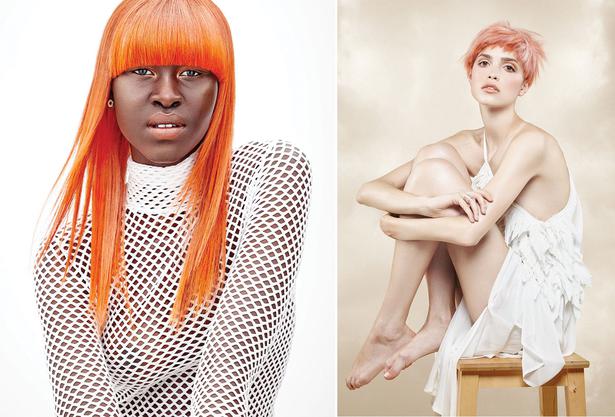 Winning his first of three New Zealand Hairdresser of the Year titles just two years later was a real boon to the fledgling business in an area well-stocked with top salons. "I couldn't have written it better."
Now in his late 30s, Dave says having the 8-year-old business has been something he has had to grow into, learning to define brand and manage staff while working as a stylist and creative director. "It's really taught me so much about people and their insecurities and what drives them. If I can help them to figure that out ... "
Goal-setting and motivating are vital with young staff, he says. "It's hard slog when you start out in this industry, but if you were a musician it would be the same thing. I let them know what it is going to be like and get them to figure out what they want." Some with glamourised ideas soon exit, but most stick around.
Dave's involvement in Redken's platform teams goes back a decade, but it has taken him in ever-widening circles, from building a profile first in Australia and then in Asia to being invited to present at the company's international training academies and its headquarters. He joined a UK-based Australian and two Americans on the top trend team, and the foursome gathered in New York early this month to begin planning for Las Vegas and beyond.
"Hairdressers are so visual — you've got to have something that captures them," he says, but the ultimate aim is that they learn something practical to benefit their own salons.
Dave loves this getting-together with other creatives for the inspiration and networking opportunities. Hairdressing, like so many other industries, is experiencing rapid consumer-driven change fuelled by a "they see it, they want it" culture of celebrity-driven Instagram feeds that know no national boundaries.
"Take the classic case of Kim Kardashian going blonde. Because she's done it overnight, literally that's the expectation you get from clients," he says. "But she has an endless budget for one, she can do things beyond the norm that hairdressers wouldn't do on clients."
Social media is a great platform for his industry, but it can all get a bit ridiculous, he says. "People will say: how much will it cost to make me like this?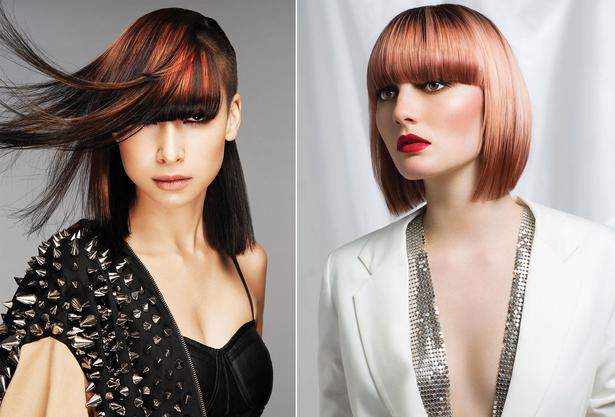 "The first thing I say to them is 'I love what you're after, it's totally on trend,' but the challenge to us, as a hairdresser, is we need to speak to you in person and see what your hair is like." Faced with a reality that may be less instant than Insta, some are not prepared to invest in what it takes to truly create the chosen look.
Clients should buy the best care they can afford, he advises, but also develop a relationship with their stylist. "The stronger the relationship, the better the outcome, regardless of the price you are paying."
Savvy consumers increasingly expect good advice and help with product prescriptions, and techniques to allow them to replicate salon looks at home. "You can use social media to bring people to you, but you have to have the skill set to keep them in." The same goes for winning hairdressing awards, they help build a personal brand, but the salon environment and service also need to deliver on client expectations.
His staff are encouraged, from day one, to develop their own "brand" and to show their work, be it just a blow dry and inspiration board, on their own social media platforms.
Stylists are taught: "You're a brand within a brand." He is "super-proud" that one of his team, Kelly Manu, is up for apprentice of the year at the Hair Expo in Sydney next month.
Dave says his own career has taught him that if you build a brand, great things can come from it. He has ideas for new specialised services and wants to keep passing on his skills. But how does he personally want to be seen in this appearance-driven profession and world?
"I want people to think that I'm sorted, put together well. To see me as a person who is fashionable, but not conceited, that's really important to me ... a style that makes me seem really approachable and, you know, " he giggles, "selfishly, I'd like them to think I was kinda cool."
Share this: