Handmade in NZ: Ingrid Starnes' Crown Lynn connection
Last year, Simon Pound from local label Ingrid Starnes wrote a series on the people who make fashion in New Zealand possible.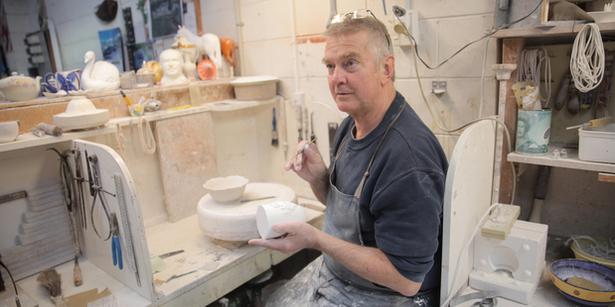 Wednesday Oct. 22, 2014
"As a small New Zealand-made fashion label we have always been inspired by the Crown Lynn story. At its height, the Crown Lynn pottery was a huge commercial and artistic success - one of the country's biggest exporters, with 750 staff.
Twenty-five years after its closure the pieces are more valued than ever, taking pride of place in homes everywhere. This is the kind of successful, beautiful production we like to think of when we think of the best of New Zealand-made, and the kind of "buy once, buy well" ethic that we believe in, one that is rare in a world of disposable consumerism.
"Making pottery with local clays, local knowledge and local patterns, it was the kind of business that let New Zealanders see there can be a life and career in art and imagination.
"The way Crown Lynn ended is a powerful reminder to us also. From its peak in the 60s and 70s it declined to closure in 1989. By that time, cheap imports meant it was not competitive and the public didn't see the value in what it offered.
There are parallels with the local fashion industry today.
"Last year, we published a series on the people who make our clothes for us locally. Coming from a media background, I saw an industry going through huge change; how hard these people were finding business and how uncertain the future.
"Since then, it has just continued to get harder to make clothes in New Zealand. This is partly due to the impossibly cheap imports that flood the market, with fully made cotton shirts selling at full price for less than we can buy the cotton for here. It makes no sense.
Also, it is harder to find people who can do the work to the level we need. As the last of the big local labels abandon local production, the scale is not there for suppliers to stay in business.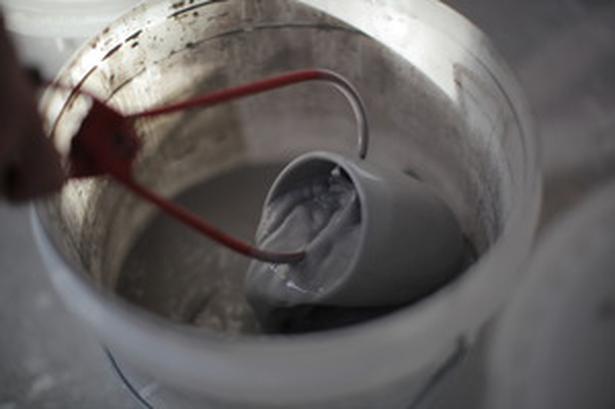 As one example, right now pretty much the last local large-scale printer has been facing personal tragedy and business difficulty and we, like every locally made label, are struggling to get 300m of fabric screen-printed in New Zealand. Deliveries are late. There may be no choice but to go overseas.
"But we believe local production needs to be supported. These companies provide more than their craft. They incubate the local industry, offering advice, help and the kind of payment arrangements that help the little guys get started. They take a punt on a new company. The only reason we are in business is because of the support local suppliers have given us. When they are gone, how does anyone get going?
"And so, when we were asked to make a candle for the international market to extend our perfume range, it was supporting the locals that we thought of. Most candles come in glass tumblers that cost cents to make, yet the candles cost a lot when people buy them from a store. This is just more of the disposable, mass-produced standard.
We wanted to try to make something as special as we could, that, once burned, would be something that you could keep, use and reuse. We thought of the ceramic beakers we drink our coffee from at home. Wouldn't it be lovely to make a ceramic with a floral relief that could have another life after the candle?
"I called every pottery outfit in town and was lucky enough to find Studio Ceramics. The owners, Phillipa and Ken Croft, have bought this wonderful rambling eccentric studio and it has become a rare thing - a working commercial pottery studio.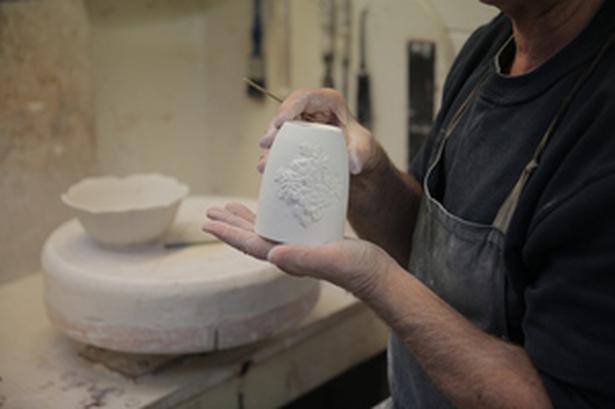 It holds many elements of the Crown Lynn legacy, from knowledge of clays, methods and moulds to producing takes on famous shapes like the railway cups. And would you believe it, their mould-maker, Bruce Yallop, was one of the last casters (mould-makers) at Crown Lynn.
He told me of starting as an apprentice, working and learning his craft over the years, as the company got smaller and smaller, and how the industry and knowledge Crown Lynn had built up crumbled on its sale.
"We worked with him to make the floral relief on the beaker, inspired by Crown Lynn and Brentleigh Ware ceramics.
"We love the same things, and Bruce's long-earned skill and experience made it a very enjoyable process.
"This studio works with local companies doing beautiful things with ceramics. Design-ers like Douglas and Bec and companies with soul like Supreme Coffee make special cups, built to last with Studio Ceramics.
"Built to last", "Buy once, buy well" - sayings that speak to an old-fashioned kind of sustainability. There's another expression we like - "every dollar you spend is a vote for the kind of world you want to live in".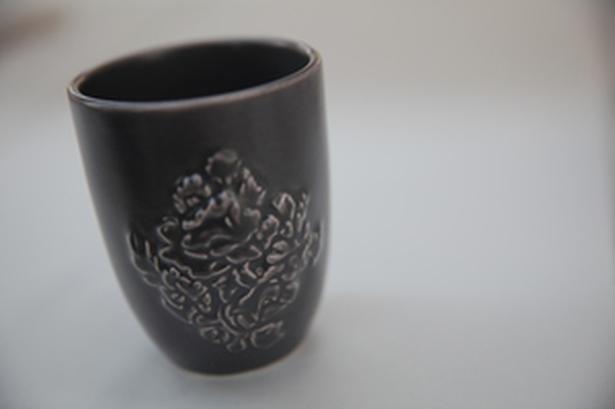 "It's funny with Crown Lynn that their pieces are treasured now, but the industry and the knowledge faded so fast. In the clothing industry the makers and artisans are leaving the business and are not being replaced. There is a glut of cheap imports - cheap, thanks to labour and environmental practices that we do not stand for here.

"This ceramic we made with Bruce at Studio Ceramics is our answer to the question of the kind of world we want to live in. One where something might be treasured for 50 years on a sideboard or window sill. Where the act of making by another person is honoured and appreciated. Where we don't chase cheapness whatever the cost.
"And it has been wonderful to see that there are people out there that believe in all these things. The reception to the candle has been wonderful, and that is, in a large part, thanks to the legacy of all the creative professionals across all those years at Crown Lynn."

• The Ingrid Starnes Vetyver Bergamot candle, with these ceramic beakers, are $139. Ph (09) 555 9452 or purchase online here.
Share this:
More Fashion / Trends & Shopping