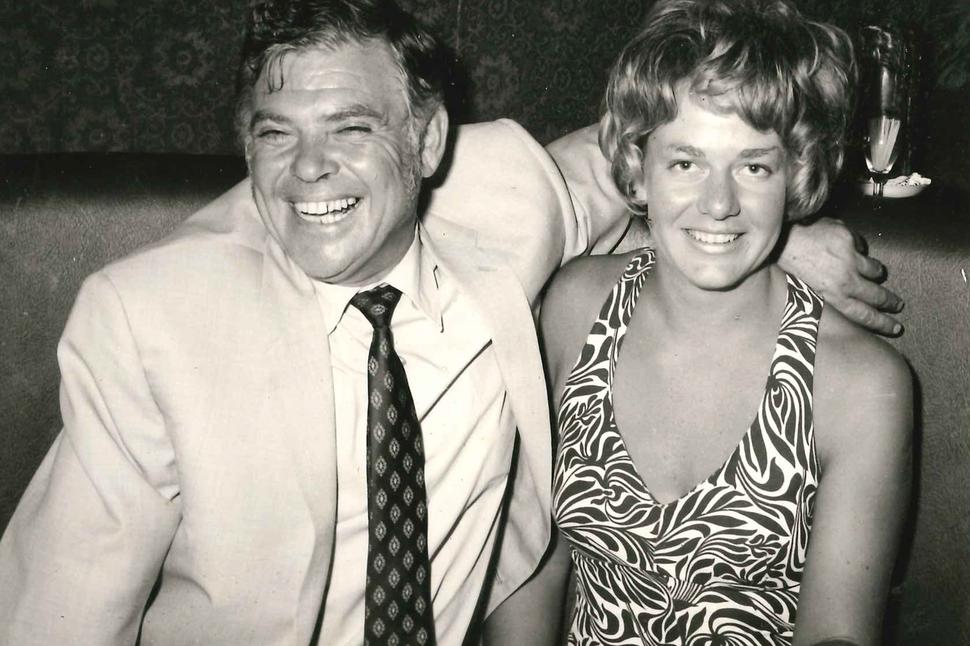 High Society's Robyn Hall Celebrates 50 Years In The Fashion Business
Fashion doyenne Robyn Hall from High Society continues to influence the wardrobes of New Zealand women
Sunday June 3, 2018
From road-testing New Zealand's first mini skirt on Queen St back in the 1960s to clubbing in a shocking pink jumpsuit in the 1980s, Robyn Hall has seen and done it all.
For more than 50 years she has been the driving force behind some of New Zealand's most recognisable fashion brands and trends. She has influenced how many New Zealand women dress and been pivotal in keeping the local fashion industry busy. Indeed, as the charismatic matriarch of stalwart label High Society, for Robyn making in New Zealand for New Zealand women is a non-negotiable and she knows full well the advantages and the perils of producing clothes in New Zealand.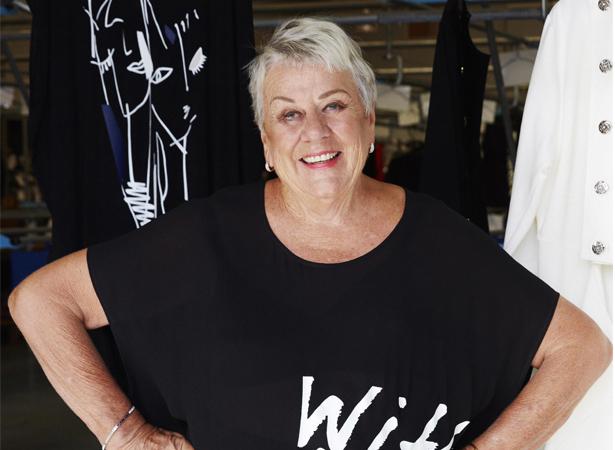 Robyn started her career with the brand as a house model and receptionist in 1964. Photo / Rebecca Zephyr Thomas

Not every local fashion brand can lay claim to the fact they still manufacture entirely in New Zealand. With stiff competition from production factories overseas giving manufacturers here a run for their money, what exactly drives a company to stick so rigorously to its ethos of New Zealand-made at a time when it would seem far simpler (and cost effective) to take it all offshore?

Since import licences were removed in the early 1990s, the market for selling clothes in New Zealand has permitted stiff competition from high-street retailers and imports, forcing local designers to rethink their approach to business or shut up shop completely, unable to adapt and keep up with the changing tides.

READ: Fashion Designers Who Became Directors

Despite all the changes and challenges faced by the industry, High Society is celebrating its fifth decade in business this year. For Robyn, it's always been about the business of fashion, rather than being about the fashion business.

"It's a great privilege to have been involved in the fashion industry all these years and to have remained faithfully New Zealand-made. I have worked with a large number of people over this time, many of whom have moved on to found their own successful businesses. Our retailers are the mainstay of our business, and their loyalty to us through good times and bad has always been gratifying," says the 72-year-old, speaking from the brand's headquarters in an unassuming office block and warehouse tucked away in Henderson.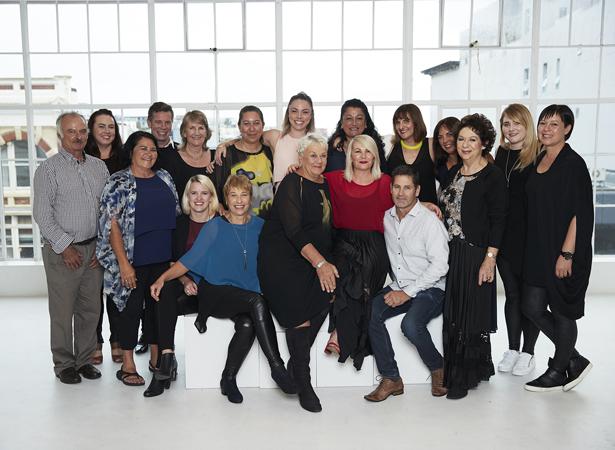 High Society has three in-house brands: Chocolate, Obi and Traveller. Photo / Supplied

These days, the keen traveller and avid alpine skier spends much of her time living out every New Zealander's retirement dream, overseeing and guiding the company's Auckland-based chief executive Anita Lock while living the idyllic life on her property in Wanaka, where she spends time in the paddocks raising stud alpacas and harvesting from a fruit and nut orchard of more than 100 trees.

She spent 2016 in a tiny Italian village in Umbria, learning Italian from a retired professor and managing an olive grove. "I was totally in tune with the seasons and the glories of eating local — for weeks it was asparagus, then zucchini flowers, then artichokes. Antarctica and the Aurora Australis is on the agenda for early next year, one more tick off the bucket list."

READ: The Fashion Star: New Zealand Designer Maggie Hewitt of Maggie Marilyn

It's a lifestyle Robyn has worked hard for, allowing her to enjoy the fruits of her labour while keeping a handle on the ever-changing needs of dressing New Zealand women. "I work with Anita on strategy, and I get weekly financials — I can't help myself advising on the odd occasion," says Robyn. "Monthly profit and loss accounts are still important to me."

The company now oversees the design, manufacturing and selling of its three in-house brands: Chocolat, one of the original plus-size specialists in New Zealand (designed by newly recruited designer Kylie Niovara-Dave); its more fashion-forward label Obi; and Traveller, a collection of easy basics. The recent folding of its younger diffusion line, Catalyst, allowed one of its long-standing designers Jon Dyball to concentrate his efforts solely on Obi.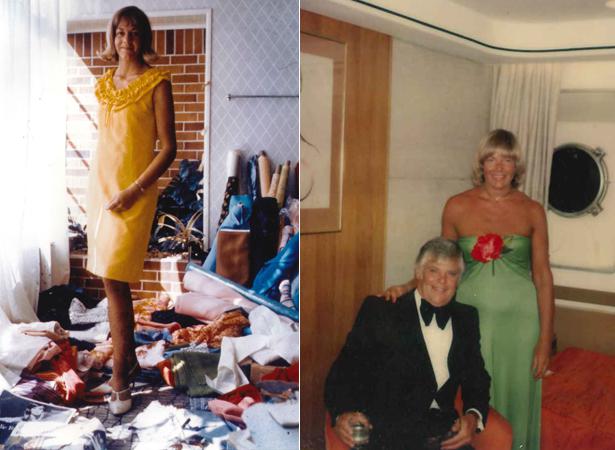 But you can't talk about High Society without mentioning one of its most memorable contributions to the local rag trade. High Society was the company responsible for New Zealand's first glimpse at the mini-skirt, the scant garment fresh from the studios of Mary Quant and Courreges. Robyn would roadtest the mini skirt along Queen St to gauge public reaction, having started in the company as a house model and receptionist in 1964, then marrying the head of the company, Bill Hall, a decade later.
READ: Why Designer Christian Siriano Knows One Size Does Not Fit All
"The reactions varied widely, as my late Bill deliberately sent me to Queen St during rush hour to expose new looks, especially the mini skirt," Robyn recalls. "Both the Herald and the Auckland Star sent photographers to feature these new ideas. When I wore a pastel New Zealand wool shift dress with hand-crocheted collars, little old ladies would come up to me to admire the handiwork."
Aside from the mini skirt, Robyn's other great fashion moment was at a night out at the notorious Club Mirage on High St. "It was late at night after a fashion function when I was wearing a shocking pink silk jumpsuit. After visiting the bathroom I didn't bother buttoning up, and instead tied the long sleeves around my waist — resulting in a topless pair of pink pants!"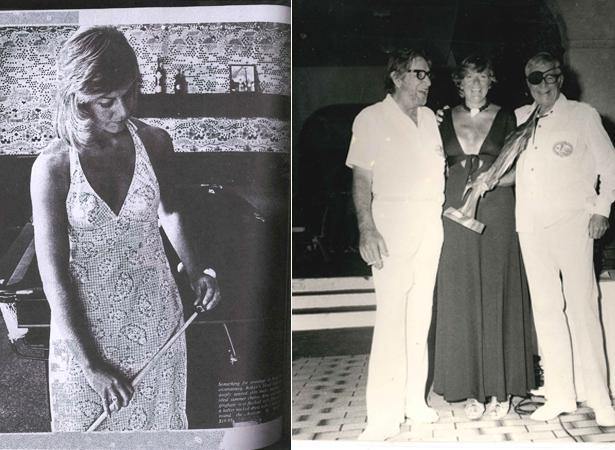 Bill, like Robyn, not only had a great eye for style, but his business prowess has kept the business afloat over the years, particularly during times of recession.
At its height, the company's exports to Australia were in excess of $6 million a year, a great accomplishment given it was one of the first New Zealand fashion companies to sell in Australia. Taking over the company after Bill's retirement in the late 1980s, Robyn continued to maintain the New Zealand-made aspect of the business but not without Bill's pearls of wisdom.
READ: Travel Diary: Kate Sylvester in Hong Kong
"The best advice from Bill by far was 'you will never go broke by making a profit', very quickly followed by 'bank more than you spend'. My best advice to Bill was 'go home, stay home' when we wrapped up our vertical operation and focused on manufacturing." But what about advice for younger brands today? "Stay agile. Be fast and flexible to adapt to changes. Be brave. No risk, no reward."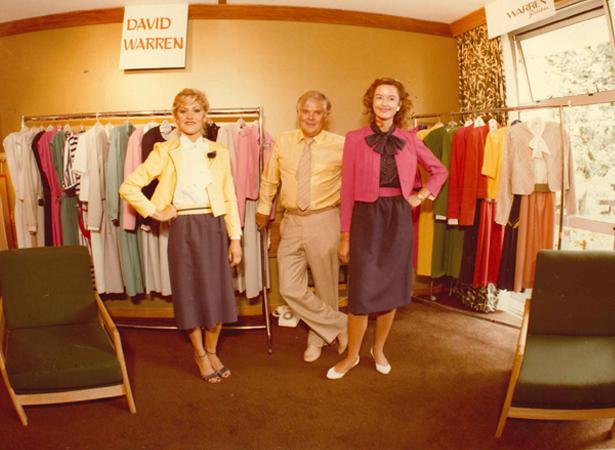 Bill Hall with models. Photo / Supplied

These same lessons of 50 years in business aren't lost on Robyn, who's hoping to leave a lasting legacy for younger brands trying to survive the challenges of running a fashion label today. "I wish more time was spent during the degree courses in fashion on 'business'. Often the students have no knowledge of costing, the necessity of a profit margin as opposed to covering costs, or the compliance issues of running a business. Young designers don't often realise the time between sampling and orders, to when the money is in the bank," says Robyn. "Cash flow and capital is not something they're taught.

READ: Karen Walker's Business Tips

"For me the greatest lesson in our business is being margin focused as opposed to turnover focused. I have seen a lot of young brands fail because they haven't been able to take these issues on board. I also feel my greatest legacy is that those whom we have worked alongside have gone on to establish successful businesses of their own from Peter Nola at Peppertree back in the day through to the current success stories — Laurinda Sutcliffe at Loobie's Story, Kelly Coe at Augustine and Mary Ellen Prendergast at Shen — among many others."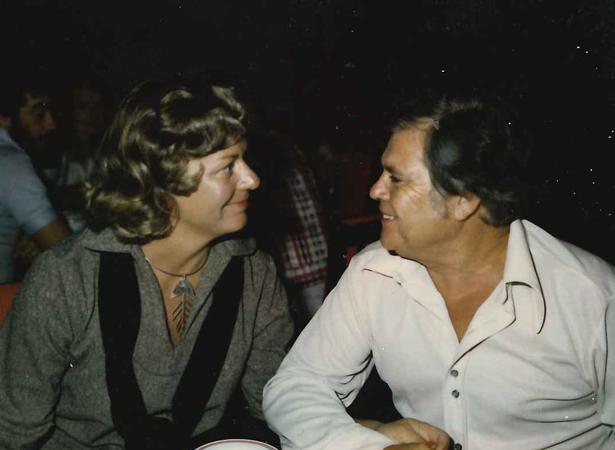 Although it's easy to be nostalgic after so many years in business, Robyn's favourite memories revolve around the people — from ragtrade characters to the loyal staff she's worked with over the past 50 years.
"The camaraderie in the business during the early days when all the manufacturers bound together to present their ranges at Fashion Week, which was at Logan Park in the early days, was great fun. Orders were placed on the spot and this made production planning so much easier than the long, strung-out process we face today. Fewer styles and deeper orders were also cost-effective, and this isn't possible to replicate today as everyone has so many more choices."
But it's those very choices that we have Robyn in part to thank for, including the option of a higher hemline.
Share this: