Holly Rose Emery: Teen Dream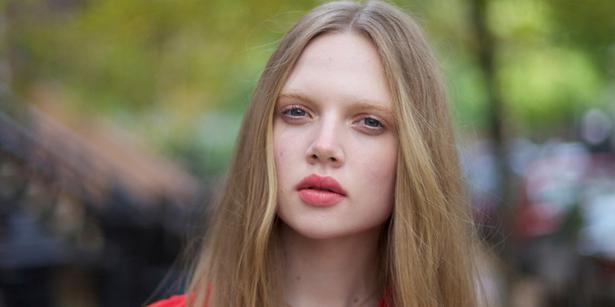 Thursday Oct. 23, 2014
"It has been the most whirlwind, amazing year and a half of my life," says Holly Rose Emery, the 17-year-old Auckland model who is shining on the international fashion stage.
Now based in New York, the baby-faced teen is the latest - and youngest - addition to the group of New Zealand models succeeding overseas, with the likes of Karl Lagerfeld muse Ashleigh Good, 21, and agency-mates Anmari Botha, 20 and Lili Sumner (the 19-year-old who booked an exclusive with Saint Laurent in September).
It has been a swift rise for Emery, who signed to Auckland model agency Red11 last year, appearing in local fashion shows and campaigns (she's the current face of Kate Sylvester) before heading overseas. Her international runway debut is in June, for Prada, no less.
Earlier this month, Emery completed her first full ready-to-wear season, travelling to New York, London, Milan and Paris and appearing in shows for Chanel, Miu Miu, Nina Ricci, Dries van Noten, Marni, Valentino and Marc Jacobs.
British Harper's Bazaar chose her as one of their models of the season, commenting on her maturity, professionalism and stamina "far beyond her years".
That may all sound very sophisticated and grown-up - and Emery does acknowledge that she has had to learn to be more self-sufficient than most girls her age - but she is still young at heart. She loves dungarees, is obsessed with fellow successful teen Lorde, and her Instagram is full of Emojis and funny selfies. And the best thing about being 17? "You never appreciate the age you are until you are a year older. But if I had to pick, being old enough to see R16 movies was a big deal!"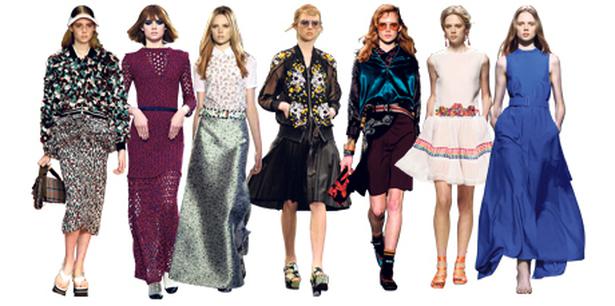 What do you think is the biggest pressure facing teenage girls right now?
I think it has always been an ever-present issue in teenage girls' lives, but feeling the pressure to fit in socially or physically, as in body perception. It's ironic, considering my job, but even before modelling, body image has been a massive part of my personal journey and one that I am getting more comfortable with.
You have done so well so young. Do you feel any pressure to grow up fast?
I have always been an old soul and with every year I feel as though I am growing more into my skin. I have definitely had to learn to be more self-sufficient than most would at my age but it wasn't a big pressure. It was just what needed to be done to do what I do, which I love. I also have a great network of people around me for support, so I'm not alone.
How was your life changed over the last year or two? What hasn't changed?
Ha ha. I am based in New York so it means that since last year, I have done a lot of things I only dreamed about. I have been to cities that I hadn't been to before and had to leave New Zealand and all whom inhibit behind. I love being with friends and family, so travelling all year and living this life has been such a huge change for me. I love it, though. It's exciting and crazy and challenging and rewarding all at the same time!
How do you cope with being overseas away from your friends and family?
Skype, Viber and Facebook help a lot. I try and keep a sunny outlook on things, telling myself that I will be home before I know it, and I have to keep in mind that I live in an amazing city, being offered amazing opportunities and accomplishing so much at such a young age. I love that when I return home it feels as though I've never been away. I also really love the people I am working with and some of them are turning into new friends also.
You lost a lot of weight before signing with Red11, your agency here in New Zealand. How do you deal with the wider pressure within the fashion industry to stay thin? What are your thoughts on the industry's focus on body image and weight?
Yes, I did lose a lot of weight. I did it for me, though, rather than for modelling. I'm proud of that. So I don't tend to feel the pressure from the industry. Having said that, I am human and have my insecurities, so I don't let my down days get to me. I think the industry has been so negatively represented and blamed for body dysmorphia issues, which, as any person or parent of a person who has suffered an eating disorder knows, is nothing to do with wanting to simply be thin. It annoys me that modelling and models get blamed. What a lot of people don't realise is that like an athlete or musician, part of your job is to work out and try and stay in peak physical and mental condition. We are like athletes; if you don't constantly train both physically and mentally, it becomes gruelling to do your job to the best of your ability. And doing your job takes discipline, too. Sure, you can go out and party, but if you take your job seriously, or you have a gig or a race the next day, then better that you don't go out partying beforehand. I am working or travelling most days, so yeah, partying is not really my thing. I would rather bake.
How do you look after yourself - how do you stay positive, happy and healthy?
I am generally a happy person. I love to look at life as though the glass is half full and that when one door closes another one opens. My job motivates me to stay healthy, so eating right and exercising contribute to my positivity as well as knowing I have such an amazing support team here in New York and in New Zealand. Also, it seems the Kiwis are doing so well overseas, I feel like I have so many people in New Zealand cheering me on to do well. I am also incredibly grateful to be where I am so I keep that in mind. And I bake . . .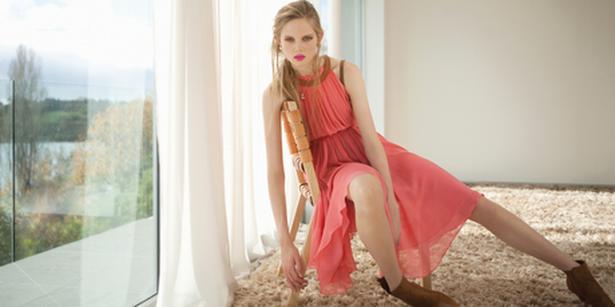 What has been the most surreal moment of your career so far?
It is hard to pinpoint just one. The whole fact that I walked the spring summer circuit still blows my mind. Another one would be meeting my model idol Lindsey Wixon, plus opening dSquared. Shooting Vogue Australia on my 17th birthday . . . But truly the most pivotal, dream-like moment to me was the day I walked into the Red11 model agency office in Auckland, because that ultimately changed my life forever.
What is it like backstage at a big fashion show?
Some shows are really calm, but there is always an electric atmosphere. You can feel the anticipation of the designers as they're about to show the world what amazing collection they've come up with. And the excitement of the girls, whether it be their first season or seventh, that we are so lucky to be with all our friends walking for such talented people.
What has been your favourite show so far?
Truthfully, my first show ever for Stolen Girlfriends Club last year. It's a memory I will forever carry. I was so nervous that I messed up a bit but it was so much fun. Another favourite was Chanel. The collection was so beautiful, the set was incredible and the hair and makeup was out of this world.
What are your ambitions? Where do you hope to be in 10 years?
In 10 years I will have ventures in businesses. I enjoy baking, writing and fashion so, hopefully, I can do all three. In a perfect world I will own a coconut plantation on a tropical island with a holiday retreat. I think marriage and kids will, hopefully, be on the cards but I want to be a model to set myself up in a business sense for as long as possible.
Do you have ambitions beyond modelling?
I want to write a book, and opening a bakery would be amazing. I've been thinking about venturing into styling or photography. Have a fashion line. Have a coconut farm. I like to dream big and keep my options open.
Share this: