Hot Take: Your Fashion & Beauty Refresher For The Week Of 04/07/22
Here's what you may have missed over the weekend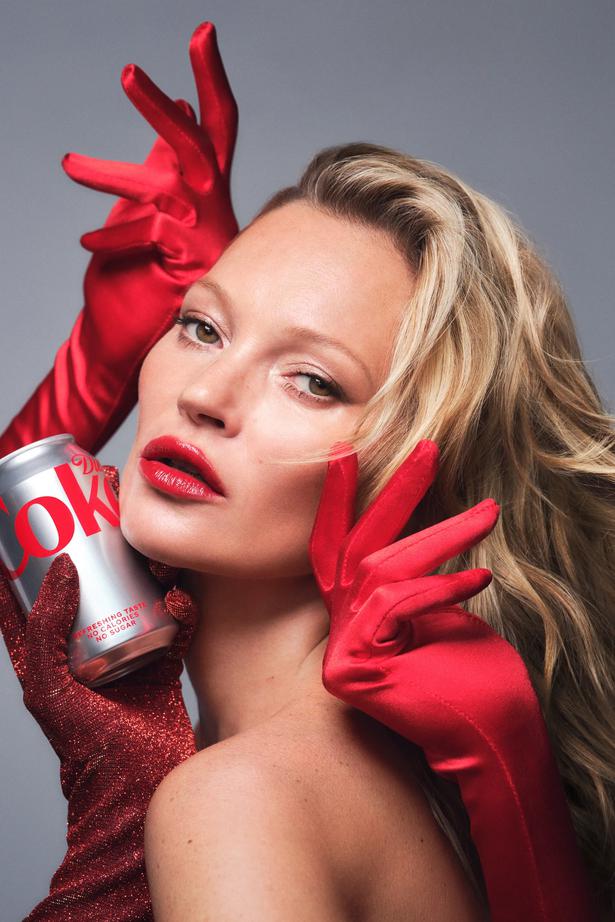 Monday July 4, 2022
Kate Moss is the new creative director of Diet Coke
What's more 90s than a supermodel drinking a can of Diet Coke? To mark its 40th anniversary, Diet Coke has tapped British supermodel Kate Moss as its creative director, starting with its somewhat vague campaign called 'Love What You Love' featuring Kate, highlighting the importance of embracing what you're passionate about. "I am thrilled to join the Diet Coke family  I love the past collaborations they've done with such incredible names in fashion," Moss says in a statement.
"As creative director, I'm looking forward to inspiring fans and celebrating the brand's 40th birthday in style."
Joining past coke (as in the fizzy drink) ambassadors such as Marc Jacobs, Karl Lagerfeld and Jean-Paul Gaulthier, all we can say is watch this space as more and more brands start tapping high-profile names to become 'creative directors'.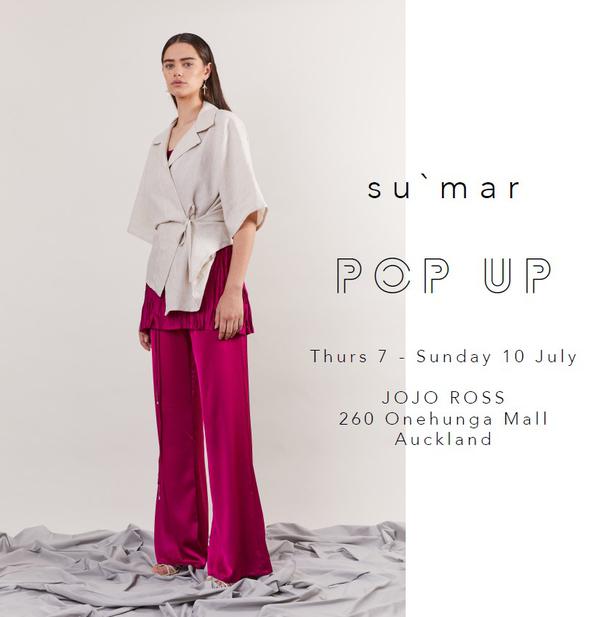 Su'mar is having a pop-up with Jojo Ross this week
Two bright young local designers, Tess McCone of the label Su'mar and Jojo Ross, are joining forces in a special pop-up collaboration this week from Thursday to Sunday at Jojo's Onehunga store. To mark the occasion, Su'mar will have a mix of a new capsule collection entitled 'Spaces Between', which launches this week, offering customers the chance to shop early drops and make an order for forthcoming styles. Also available will be some of its staple styles and existing stock.
Tess' refined sensibility makes her local label a perfect addition to a professional wardrobe, with special made-to-order dresses perfect for after five events. All styles will be available to view online this week. 260 Onehunga Mall.
Kali Uchis launches a new denim collection that will give you a good butt
Singer Kali Uchis has tapped Lourdes Leon to star in her new campaign for her clothing line Bodied by Uchis. Launched over the weekend, the popular Telepatía singer's Obsesión collection is typically Kali Uchis — a little throwback to the 90s and 2000s with a focus on celebrating Latina fashion. All the items are 100 per cent made in Colombia, with levanta-cola (butt-lifting) engineering, with sizes ranging from size 0-20. Available to shop now at Bodiedbyuchis.com
Polo Ralph Lauren's new uniforms for Wimbledon are typically preppy
Polo Ralph Lauren revealed its new uniforms for Wimbledon's coterie of on-court officials including chair umpires, line umpires, ball boys and girls. Taking place until this Sunday July 10, the brand delivers another preppy range as it has been for the past 17 years, this time combining the brand's heritage with innovative fabrics like recycled material that incorporates stretch, moisture-wicking properties and UV protection.
Chair umpires will be particularly smart — wearing a belted back sportscoat lined with a commemorative Ralph Lauren-designed signature Wimbledon print adorned with both Polo Ralph Lauren and Wimbledon emblems.
"Given our organisation's commitment to be Environment Positive by 2030, it is fantastic to see Polo Ralph Lauren is prioritising environmental sustainability in the production of the on-court uniforms for Wimbledon," said Gus Henderson, commercial director at Wimbledon, in a statement.
Ana De Armas as Marilyn Monroe  

2022 has been a hotbed for pop culture transformations — we've had Lily James as Pamela Anderson, Jessica Chastain as televangelist Tammy Faye Baker, Kristen Stewart as Princess Diana, Nicole Kidman as comedic icon Lucille Ball, and, more recently, Margot Robbie and Ryan Gosling as Barbie and Ken. But now, Ana De Armas revealed she spent three hours in hair and makeup to be transformed into Hollywood icon Marilyn Monroe.
Coming to Netflix this September, Blonde is based off the Joyce Carol Oates novel of the same name, and it's rumoured each scene is based off on an existing photograph of the star. De Armas dons Monroe's signature red lip, beauty mark and platinum blonde curls in the official trailer, which speaks to the inner turmoil the troubled starlet faced.  
Colour-coordinating couple: Machine Gun Kelly and Megan Fox 

Ahead of the release of Machine Gun Kelly's documentary, Life In Pink, MGK and his fiance Megan Fox stepped out over the weekend in not one but two all-pink ensembles — the first at Hulu's premiere of the doco, and the second while out and about in New York. Their real-life Barbie and Ken moment was hammered home by their dye jobs — each with hair in complementary shades of pink.
Things took a turn for the weird, however, when during a performance at Madison Square Garden, the musician smashed a Champagne flute against his forehead and continued to perform while blood was dripping down his face... Ick. 
Would you try a vitamin infusion? 

Speaking of drips, vitamin infusions are the next wellness trend taking over our news feeds. Popularised by the rich and famous L.A. archetype, there's a handful of companies pioneering the movement in Aotearoa, including Drip IV New Zealand and Aqua Viva, who fuse modern medicine and holistic health with their selection of intravenous (IV) vitamin therapy options to be administered at home or in-clinic.
The treatment delivers vitamins, minerals and amino acids directly into the bloodstream through the veins, and is said to enhance energy and mood, improve mental clarity and concentration, boost immunity, improve cellular regeneration for healthy hair, skin and nails, and detoxify the body. Sign us up.  
Share this: