How Getting Dressed Up Got Its Mojo Back
After years of dressing down, it's fashionable to make an effort once again, says Charlie Gowans-Eglinton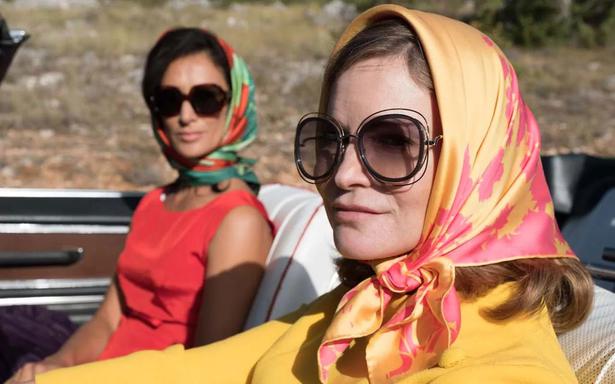 Friday July 6, 2018
The mass-casualisation of fashion was slow but steady, an irrepressible march of adidas Stan Smiths — as worn by Phoebe Philo to take her bow at the end of the Céline catwalk — that we added to jeans and floral midi dresses. Philo, arbiter of what fashionable-but-busy women — or at least, the women on The Daily Telegraph's fashion desk — wanted to wear, did for the humble trainer what the Kardashians have done for bottoms — suddenly, everyone wanted the latest one. And those same reality TV stars picked up the athleisure baton and, rather than run with it, dressed as if they were going to, in high-waisted Lycra leggings and sweatshirts. It wasn't just gym kit: Vetements' $1500+ jeans and Gucci's $685 logo T-shirt proved that casualwear had real selling power.
READ: How To Wear Dresses With Sneakers
This week, Business of Fashion called designer trainers "luxury's gateway to millennials", with brands securing a new generation of loyal shoppers obsessed with the new and cool. But for the rest of us? Perhaps we don't want to look like social media stars — maybe it's time to leave these "cult" buys to the kids.
Not that trainers are a no-go — they're too practical for that, and I can still be found in mine at the weekend. But, while last summer I wore trainers to dinner and cocktails, this weekend I relished a night at the pub as a chance to wear velvet kitten-heel mules. There's still a time and a place for casualwear — but a summer wedding isn't it. And after a few seasons of dressing down for everything, even a friend's garden party becomes a welcome excuse to pull out all the stops.
A quick scroll through Net-A-Porter's "new in" section reveals the latest iterations: designer bumbags (up to $2445) and bubble-soled trainers ($1750). But they're outnumbered by ladylike top-handle bags and ankle-strap stiletto sandals. The bubble-sole has burst. Net-A-Porter might sell those designer trainers — but it's selling more high heels. From January to March, searches for trainers on global fashion search platform Lyst outnumbered those for heels two to one. But since April, heels have come out on top: and there are four times as many searches for dresses as jeans. The summer season is naturally more dressed up, but while last year's occasionwear staples were jewelled flat sandals and smart party coats layered over jeans or cigarette pants, this summer calls for more bells and whistles.
READ: The Luxury Label Made Behind Bars
The tone was set with the royal wedding, where guests came gloved, hatted and heeled with thoughtfully coordinating accessories. Is it any surprise that Fenwick has recorded its best ever year for sales of hats and occasionwear?
Dress codes are too easily misinterpreted: one woman's nod to effortless French style is another woman's scruffy. A more casual approach may come across as rude — better to be overdressed than risk offending your host, or be handed one of Royal Ascot's dreaded you-got-it-wrong pashminas.
Another factor is the rise and rise of the dress, with a focus on modest necklines and longer lengths, led by The Vampire's Wife, Emilia Wickstead and Erdem, putting elegance back into occasionwear. Thanks to their influence, it's now easier to find an elegant dress at any price point. The Modist's own brand, Layeur, may be designed for a Middle-Eastern customer, but it will appeal to any woman who prefers not to show her knees or upper arms.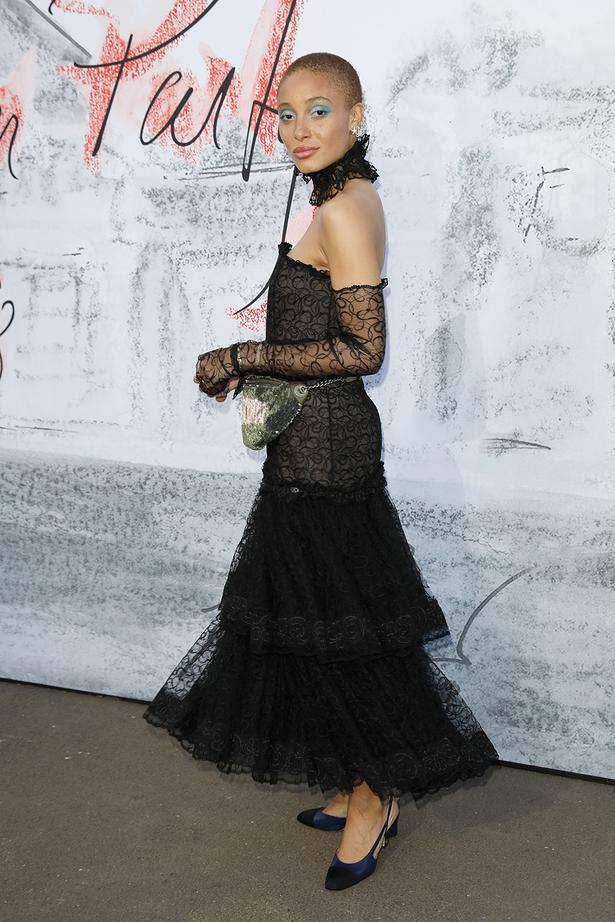 Occasionwear-focused labels, like Needle & Thread and Self-Portrait, have built their businesses on our want for properly smart dresses — and even our casualwear has become smarter, with dresses from Rixo and Ganni making bold floral prints and colourful silks wearable for everyday.
Matching your accessories to your outfit hasn't been the done thing, with catwalks championing clashing instead — but do we really want our outfits to clash? The Queen has matched her handbag to her shoes for decades, and never looked inappropriate.
READ: Every Look From The Emilia Wickstead x Matches Fashion High Summer Collection
It seems last summer's trend for wearing oversized earrings and no other jewellery is on the wane, too. Bianca Jagger's matching set here reminded us of the impact they can have, especially if you're looking to dust off an often-worn favourite dress, or step it up for an evening event.
For those who find florals a bit too chintzy, the return of black lace to the shops should appeal: Yasmin Le Bon, Alexa Chung and Adwoa Aboah all wore different takes, cut to the ankle, at the Serpentine summer party, succeeding in looking smart, but still effortless. All three wore matching high heels, rather than offset that smartness with a more casual shoe.
There are so many dress variations that even staunch trouser-wearers are giving them a go — especially as the European summer heatwave renders everything else a bit sticky. Looser, floatier silhouettes and natural fabrics are more practical choices in the heat.
Even our TV screens compel us to make that extra effort. Sky's Patrick Melrose shows us Jennifer Jason Leigh, Indira Varma and Holliday Grainger in the late Sixties, dressing for dinner in jewel-coloured, feather-trimmed silk gowns, or going for a drive in printed silk headscarves neatly knotted under the chin. The second series of Netflix's Queer Eye confirms the power of good clothes in changing how others see you; and the cast of ITV's Love Island's dedication to glamming up each evening gave me pause to consider: perhaps my two-day-old blow-dry and unpainted fingernails aren't showing me at my best.
READ: Queer Eye's Jonathan Van Ness Is A One-Man Meme Machine Ready To Take Down Toxic Masculinity
The final nail in the casual coffin was hammered in Paris this week. For resort 2019, Miuccia Prada showed satin evening dresses trimmed with crystals and paired with elbow-length gloves. Dior's couture gowns — ornately embroidered, yet in understated shades of blush and navy — were a lesson in refinement, while at Givenchy, Clare Waight Keller looked back at the wardrobe that founder Hubert de Givenchy's designed for Audrey Hepburn: no doubt with the Duchess of Sussex in mind.
These are not clothes that pretend effortlessness — they are beautiful, pin-precise, thoughtful. That's the joy of really dressing up: there's nothing to be sniffed at in trying just a little too hard.
— The Daily Telegraph
Share this: