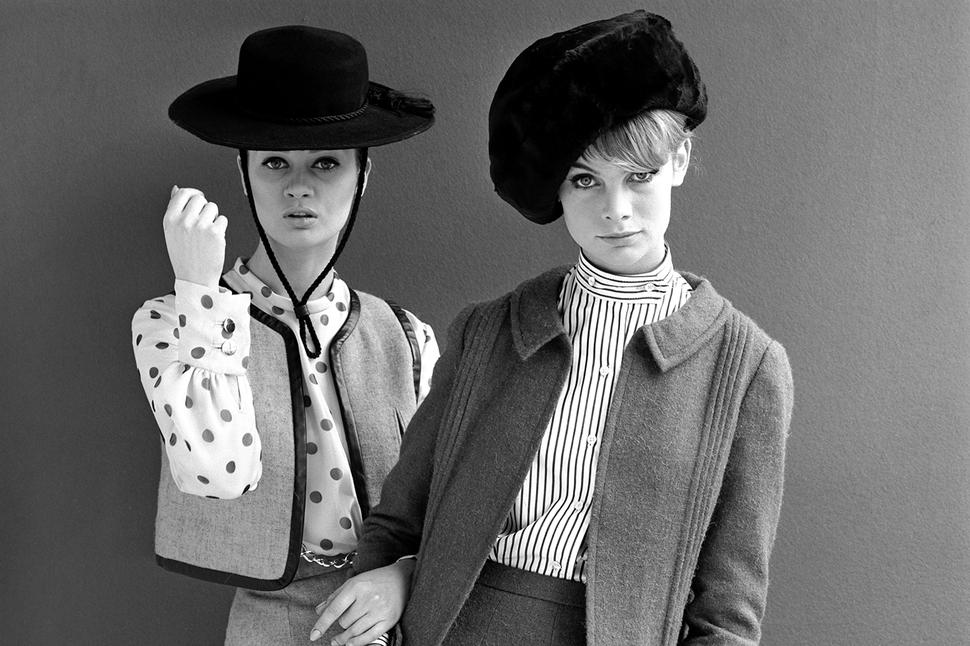 Quantum Shift: How Mary Quant Shaped New Zealand's Fashion Cognoscenti
The British fashion visionary made a lasting impression on scores of local designers
Friday Dec. 10, 2021
When Kate Sylvester was 14, she went to a book fair and stumbled upon an autobiography by a woman named Mary Quant. "It became my bible, my guidebook on how to be a fashion designer," she says. "I read it and reread it, over and over."
Unlike the lofty Parisian couturiers of the 50s, Quant demystified fashion, impressing on the budding designer that clothing could be practical, not something to get too serious about. Instead, you could come up with an idea, sew some clothes and sell them yourself, as Quant did in her now-iconic Chelsea boutique, Bazaar.
Inspired, Kate and her partner, Wayne Conway, did much the same, setting up a shop front from their live-in Kitchener St warehouse.
"It was a very organic, low-fi way to start a business," she says.
In the early days, Kate herself wore her own vinyl miniskirt designs and shift dresses, a similar aesthetic to those that epitomised Mary Quant's look. Though she soon evolved away from that, resonating more today with Quant's spirit of fun, her vibrant colours and graphic prints reflect the Quant of the swinging 60s.
Adrienne Winkelmann designs hark back to the Quant era. Photo / Supplied

Kate's not the only local designer hugely influenced by Quant. Anyone doubting whether the British designer's style is still relevant, need look no further than Hej Hej. Like Quant, who popularised coloured tights and bold hues, the linen label by Alice Isles and Kiki Judd prides itself on using interesting colours and being fun to wear. Their spring/summer collection even features an embroidered daisy print throughout, a nod to Quant's floral emblem.

"We always say, if we aren't wearing it, our customer won't either," say the pair, echoing Quant's desire to dress herself and her friends.

Likewise, designer Adrienne Winkelmann considers Quant one of her greatest influences. When she first started out, she styled her business on Bazaar, and in the 40 years since, Quant's style has featured in her thinking. It's even reflected in her current designs, featuring cheeky Mondrian prints and graphic block colours.

"She changed fashion," says Adrienne, who names Quant among the likes of Dior, Chanel and McQueen. "Very few designers can claim that."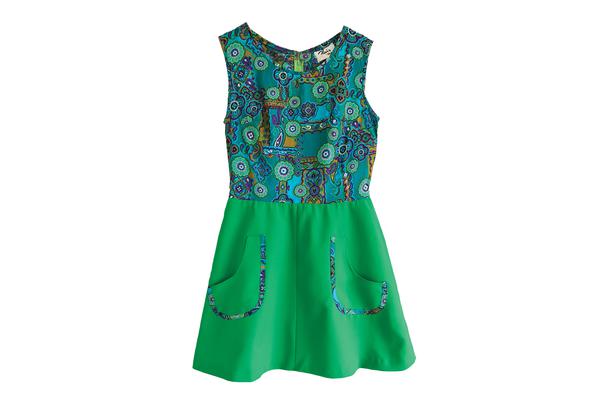 This Mary Quant dress is just one of the amazing vintage finds at Welcome Back Slow Fashion. Photo / Supplied

When Quant first hit the scene here, her thigh-baring mod look shocked many of the older generation but caught on with the previously neglected youth market just as quickly as it did in London. Part of that was down to Quant's desire to democratise fashion, allowing home-sewers the opportunity to recreate her looks.

"She was egalitarian and more casual, which is very much a look of New Zealand fashion," says Dianne Ludwig, of @Welcomeback_slowfashion, the popular designer vintage store on Instagram.

A former business development professional with a wardrobe bursting with high-fashion items, Dianne later adopted a more sustainably minded love for vintage, her knowledge of local fashion part of the reason women entrust her to sell long-held wardrobe items. Although original Quant pieces are rare in New Zealand, occasionally she'll come across a gem.

"Earlier this year I had a 1970s Mary Quant rain poncho brought to me by its original owner — she bought it in the early 70s in New Zealand," she says.

READ: How Visionary Fashion Rebel Mary Quant Changed The Lives Of Women

"It was lime green and white, with the fabulous Quant logo and still folded in its tiny branded Quant bag made in the same fabric, which made it easy to carry in your handbag — practical but hip. It was still so current, and the lovely thing was it sold to a woman whose English mother had worn a Mary Quant wedding dress. Sadly the wedding dress was long gone, left behind in the UK, but getting the poncho gave her a connection back to Quant and her mum."

As designer vintage grows in popularity worldwide, Dianne has noticed an upswing in sales of 60s-inspired items, something that previously appealed only to the hardcore vintage lovers. Many of these items are from local labels, as plenty of New Zealand designers can be connected back to Quant's influence.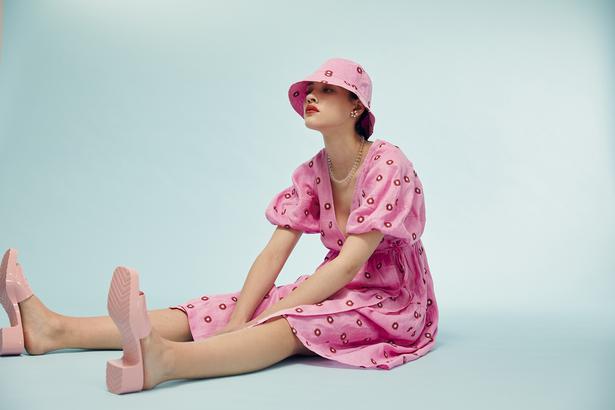 Hej Hej prints feature a daisy reminiscent of the Quant logo. Photo /Supplied

Miss Deb (Maurice Mihotich) and Society Fashions (Bill Hall) are among the first local designers who met the youthquake market. Bill Hall attracted much attention when he sent his receptionist Robyn (later his wife) into Queen St to model what was said to be the first miniskirt in New Zealand.

"Their clothes and the styling of their models were much more mod and youthful than anything we'd seen before," says Dianne. Boutique designers who led the youthquake here included Elle Boutique's Wendy Hall (nee Ganley), The Casual Shop (Diana Colmore-Williams), Jennifer Godward (nee Dean) and Granny's (Barbara Prisk) to name a few, and in the 70s, Hullabaloo (later Thornton Hall).

The new look coincided with the rise of feminism, and women's growing confidence in the workplace. Quant not only tapped into the appetite for practical workwear but an affordable look, which you could achieve by shopping from her diffusion line or buying her cosmetics.

"When I saved up for one of my first Mary Quant lipsticks, it was the happiest day of my life," says Adrienne. "I admire that she was revolutionary in fashion and dared to be different."

Until the 60s, makeup was about enhancing a "demure woman with softly shaded eyes and feminine virtues", says Gee Pikinga, makeup director at Maybelline. Quant not only changed the way women dressed, she trailblazed her way into the makeup history books too, her Vidal Sassoon pixie crop inspired more sculptural 'dos, with striking looks on the face to match.

"Strong graphics, false lashes, nude lips — these were girls that looked more boyish in appearance," says Gee of Quant's radical reimagining of makeup a la Twiggy and Diana Ross. "There was no soft shading — it was all aggressive, tailored, bold. It set the precedent for what was camp in the 70s."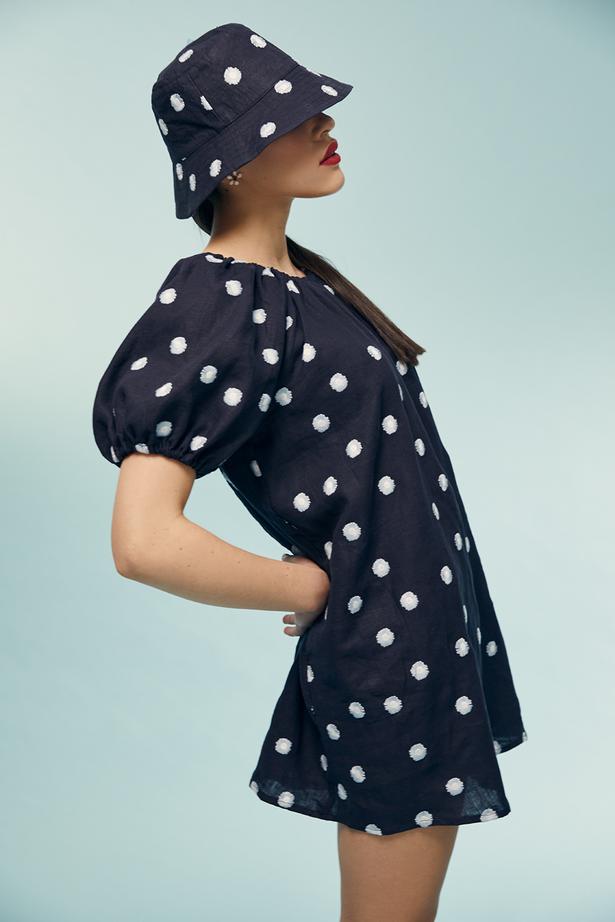 Today, Gee adds, the look is still prevalent. The graphic lines, the cut crease — whereby a line is contoured into the eyelid crease — has become a staple.
So too has Mary Quant's business blueprint, paving the way for local designers to capitalise on their success. Dianne points to Karen Walker, whose silhouettes often suggest inspiration from the 60s and 70s, and who has expanded her fashion empire beyond clothes into accessories (sunglasses, jewellery, pet accessories and collaborations with the likes of Resene paints).
"But I also see Quant in so many of our playful designers," she adds. "Penny Sage, Deadly Ponies, Daylight Moon, Layplan."
Quant's empowering spirit also lives on in Jessica Grubisa, co-founder of Harman Grubisa, which shared Quant's ethos of giving women confidence and making them feel beautiful, their tailored miniskirt power suits channelling a nostalgia for the 60s.
"Her love for women and the way she expressed herself in the mod era was extremely inspiring," Jessica says. "Then in my early 20s, [the mini] really empowered me. Putting on a miniskirt and not caring what other people think."
Anjali Burnett, co-designer of Twenty-seven Names with Rachel Easting, agrees. The label's 60s-inspired shift dresses, skirt suits and prints may not be directly inspired by Quant, but the designer says she's grateful for her essentially freeing women to express themselves through clothing, shorter hemlines included.
'Mary Quant: Fashion Revolutionary' runs at the Auckland Art Gallery from December 10, 2021, until March 13, 2022. Visit Aucklandartgallery.com for 'Mary Quant: Fashion Revolutionary' tickets and event line-up. 
Share this: