When Fashion and Technology Collide
An inside look at the convergence of fashion and technology in London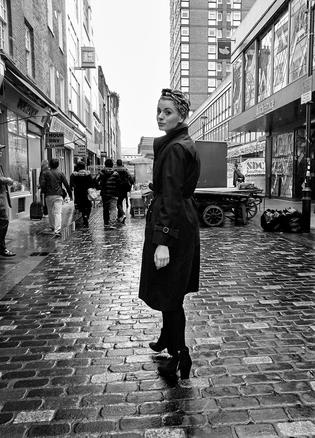 At dinner 24 floors above the city of London, the phone camera army is out in force. The glittering lights of the Gherkin skyscraper flicker on, and on the horizon a spring sunset blazes: you couldn't manufacture a better photo opportunity for a group of journalists from around the world visiting for the launch of a new smartphone.
We are in town for the unveiling of the much-hyped new Huawei P9. There have been rumours and leaks, with the tech press in raptures over the speculation of a possible dual-lens camera "co-engineered" with camera giant Leica. For a fashion writer like myself who has had the same clunky iPhone 4 for the past four years — and who still writes longhand in a notebook — this is an entirely new world.
While growth in wearable technology is fascinating, the smartphone has sustained its position as the ultimate modern day accessory. Look at the crowd of any fashion show and there are more phones than cameras shooting models on the runway, and luxury brands now release shoots and images created specifically for Instagram or Snapchat; often photographed on a phone.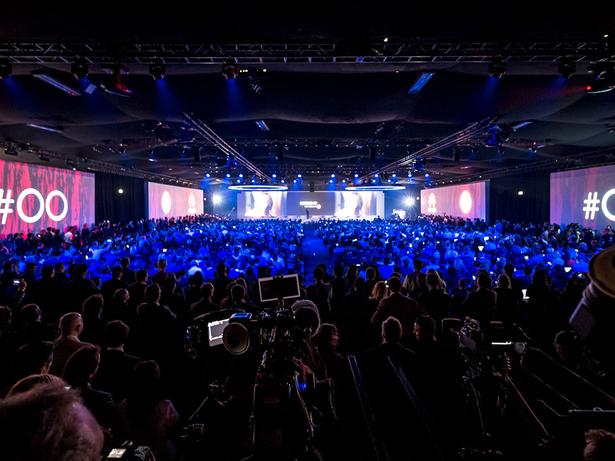 The tech world has embraced the fashion industry wholeheartedly: Instagram employs a "head of fashion", Eva Chen, who previously worked at fashion magazines, and in March at the typically dry South by Southwest Interactive conference, a series of talks labelled SXstyle featured the likes of beauty entrepreneur Emily Weiss of Glossier and model Ashley Graham, discussing the ties between fashion, culture and technology.
"Tech is dramatically changing the business of fashion," Marie Claire editor Anne Fulenwider told Racked at SXstyle. "It's only natural that the industry has become more and more curious."
That curiosity is more an obsession when it comes to technology's relationship with fashion. Admittedly, the tech world is not particularly stylish (cue the swathes of grey sweatshirts and check shirts at the Huawei launch event, attended largely by tech media).
But forming a relationship with creative industries — music, design, fashion — is aiding in its appeal to broader, less tech savvy, audiences. Apple is seen as an industry leader with its relationship to fashion, working with the French house Hermes to release luxury leather bands for their Apple Watch and sponsoring this year's Costume Institute exhibition which will explore the historic and growing relationship between fashion and technology.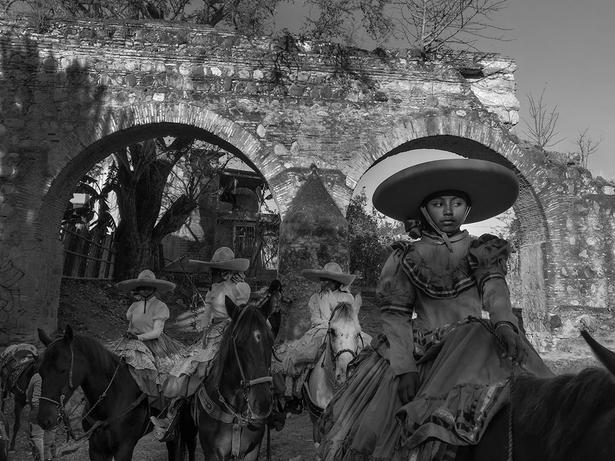 Huawei too is looking to the world of fashion, having released a phone and smart watch in collaboration with Swarovski and sponsoring Vogue China's 10 year anniversary party in Milan. Vogue favourite Mario Testino has photographed recent campaigns, including the smart watch campaign featuring supermodel and admitted tech nerd Karlie Kloss.
His latest for the P9 adds a touch of Hollywood, featuring Superman actor Henry Cavill and Scarlett Johansson (Mario photographed her in Wellington earlier this year, where she is shooting the film Ghost in the Shell). As the Wall Street Journal wrote following the P9 launch: "Chinese telecommunications giant Huawei Technologies Co. wants to be cool".
At the London launch, attended by over 1000 media and guests from around the world including chairman and chief executive of top publishing house Conde Nast International, Jonathan Newhouse, and publisher of Vogue China, Anita Chang, it's all flashing lights and live blogs; with more phones, camera, laptops and selfie sticks than I've ever seen in one place.
As Richard Yu, CEO of Huawei Consumer Business Group, unveils details of the new phone, the crowd acknowledges key features with the modern day take on applause: taking a photo (clapping is so 2012). "We want to reinvent the art of photography," Richard explains of the brand's partnership with the iconic Leica, before introducing four renowned photographers who had been invited to test drive the phone, onto the stage.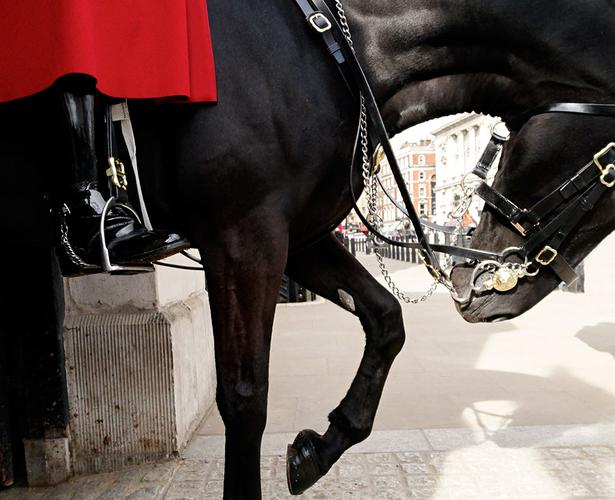 National Geographic photographer David Guttenfelder commented on the impact of smartphones on his work, with close to an equal number of photos he will publish in the magazine this year shot on a smartphone compared to those on a professional DLR camera.
English photographer Mary McCartney, daughter of Beatle Paul and a photographer for the likes of British Vogue, explained that she has used Leica throughout her career. She has embraced social media as a place to showcase her work, with the Instagram project entitled #Someone which captures portraits of people who catch her eye.
"I use smartphones a lot for my social media, but I would never have mixed it [with my professional photography]," she explained, wearing an embroidered jacket by her fashion designer sister Stella McCartney.
To test the phone's camera Mary spent a week walking around her hometown of London, covering eight miles a day and photographing various scenes. She rated the professional settings reminiscent of her usual Leica cameras, allowing her to have the spontaneity that she searches for in her images.
"When I take pictures, I like them to be something that I would put up on my wall," she explained of her photo series, "and these images are something quite artistic."

• Zoe Walker was a guest of Huawei.
Share this:
More Fashion / Features & Profiles