How to be Parisian: An insider's style guide
Audrey Diwan, co-author of a new French bible, on channelling one's inner Parisian and becoming imperfectly perfect, messy bed hair and all.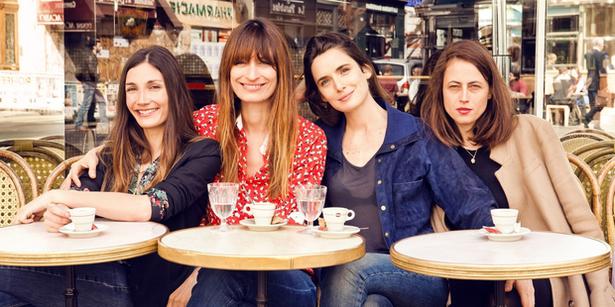 Wednesday Oct. 1, 2014
Penned by four best friends who, coincidentally, also happen to be outrageously beautiful, educated and accomplished, How To Be Parisian reads intimately, as a compendium of short essays, musings, tips, aphorisms and riffs on the life and style of a Parisian woman.
There's an entire chapter devoted to "owning your bad habits" - which we love - justification for having a separate bedroom (from your partner), suitably aloof insights into Parisian snobbisms, shock factor in a snippet sassily titled "How to be f***able" and other left-of-centre advice that is plenty more interesting than the standard self-help flick-through.
We talk to co-author Audrey Diwan about herself and her fellow authors: writer Anna Berest, Chanel ambassador Caroline de Maigret and producer Sophie Mas.

How did the book originate between the four of you?
Did you speak of its existence long before it actually came to be, or was it an impromptu decision? It was absolutely spontaneous.
Four old friends, bottles of wine, discussions all night. We're used to telling each other so many things about our lives, without lying. We used to laugh and cry together. One day the idea came out that we should speak the truth about the Parisian girl, exactly like how we talk to each other.
Aside from yourselves, is there any one person whose lifestyle you drew inspiration from when compiling this book?
Incredible women from Romy Schneider (who actually became a Parisian) to Charlotte Gainsbourg. Besides them, our most important inspiration were the girls around us. We wanted to draw the portrait of our generation, real women we know (Caroline has photographed lots of them), and to share all the specificities which we had observed through the years.
What kind of feedback have you had already?
Karl Lagerfeld wrote a nice sentence about the book. He said, after reading: "You don't have to be French to be Parisian." It was exactly the purpose of our work. We were thrilled to learn that such an incredible man thinks that what we've done works.
The quintessential Parisian woman seems to sit well with the phrase "perfectly imperfect". Do you agree?
Parisian equals effortless chic. But let's be honest, we actually work on this "effortless chic" look. There are texts in the book which explain how to make everybody think that it's easy for you, that you just wake up looking beautiful each morning. We loved explaining how you don't have to brush your hair to be pretty. It was so much fun to debunk the myth.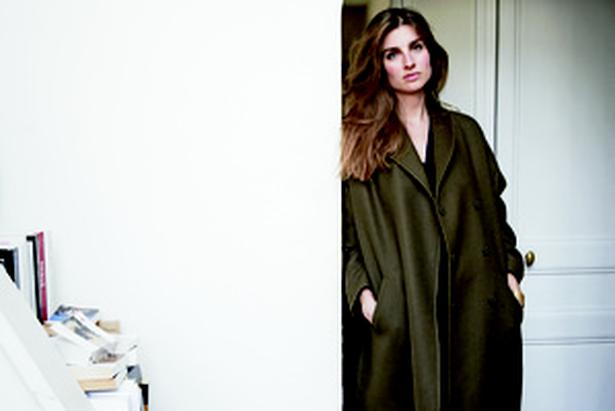 What encouraged you to include recipes in the book?
We wanted the book to be a surprising mix of serious texts, funny ones and practical tips. When we started writing, we all agreed that every one of us would be free to include what we wanted. Anne [Berest] loves to organise dinner. She cooks and she wanted to share with everyone some easy but impressive old French recipes that women could use wherever they are.
How does a Parisian woman remain calm and grounded when everything around her is fast-paced and frantic?
The Parisienne loves to pretend her life is like a movie. So everything is about the adventure. Personally, I am easily bored. I hate being bored. So whenever something unexpected happens, I think, "Ah finally..." Even catastrophe is more interesting to me than any routine. I think this is true for many Parisian women.
What has the power to move you more - words or pictures?
Both! Anne and I are writers, so we have a strong relationship with words. Sophie works in film and Caroline has taken so many photographs through the years. For me, the book is a joyous encounter between words and images. We didn't want to explain Paris, write about the city and the girls here, without visually showing what our lives look like. That would have been so frustrating, don't you think?
There's a lot of content and information to absorb in this book. How did you imagine it would be read?
No. We cherish the idea of freedom. Our freedom to put everything we wanted in the book. And the readers' freedom, too. You can actually read two pages a day, when you need to smile a bit, just to pick one or two small ideas, or read all at once, in a Sunday morning, drinking a black coffee.
How would a Parisian go about reading this book?
First of all, we didn't wanted to publish the book in France, because it seemed strange to explain to French girls (and, of course, Parisian ones) how to be Parisian. Besides, maybe we were wrong. There was lots of articles about the book in our country. And lots of French girls have read it in English. They keep writing about us, on Twitter or Facebook, how much they liked it. It pleases us so much.
What roles did the four of you play in the creation of How To Be Parisian?
We did everything together.
Is there a particular category or slice of advice that was particularly essential to include?
My favourite one is about literature. I can't think of any Parisian who doesn't have a bookshelf. It was so much fun to think and explain what you would find there: there's the books a Parisian woman truly enjoys, those she simply just claims to have read (to the point that she actually believes she did), the ones she bought just because she liked the title, and books she keeps for her children just in case she has any one day ...
The book is written frankly. Did your editor ever try to rein parts in, or were you able to be as open and explicit as you wanted?
Honesty was part of the project. We were urged by our editor to be as free as possible. And, oh my God, we just loved that.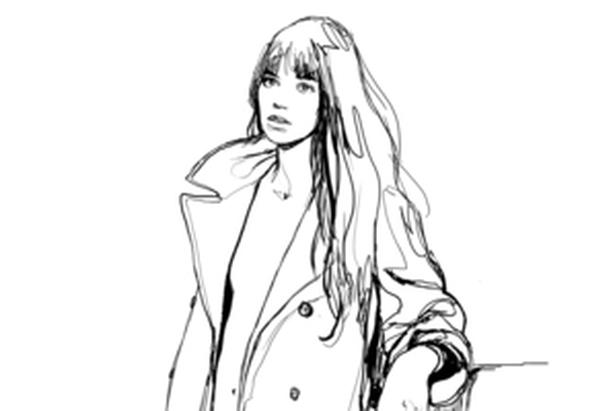 5 LESSONS IN BEAUTY, THE PARISIAN WAY
1. "Beauty in France is epidermal - nobody cares that much about makeup, it's what's underneath that matters."
2. "Your skin retains the memory of every party you ever went to, under your eyes and at the corners of your lips."
3. "Skin should look natural. Freckles can appear in spring along with the first rays of sunshine. Sometimes your cheekbones blush when you lie, and your whole face flushes when you are intimidated."
4. "French women avoid using foundation, which merely serves as a shroud and therefore trivialises. There is a whole range of invisible artifices that can be used instead ... In the same way as painters would 'prepare' their canvas before adding any colour, the skin of your face must be treated as a canvas."
5. "Even if the Parisienne can come across as a little nonchalant, she nevertheless respects the universal principles of femininity - well-cared-for hands and feet. Short, clean nails, sometimes worn with nail polish - but not always."
• How To Be Parisian Wherever You Are, (Random House; $40), is available October 3.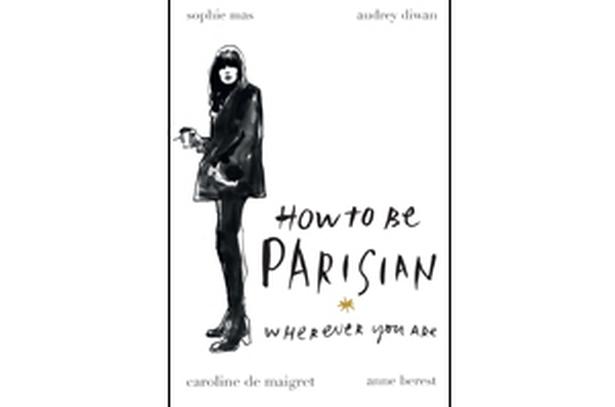 Share this: