An Insider's Guide To Surviving NZ Fashion Week
New Zealand-born, Melbourne-based designer and illustrator Kelly Thompson shares her tips for getting through this year's fashion frenzy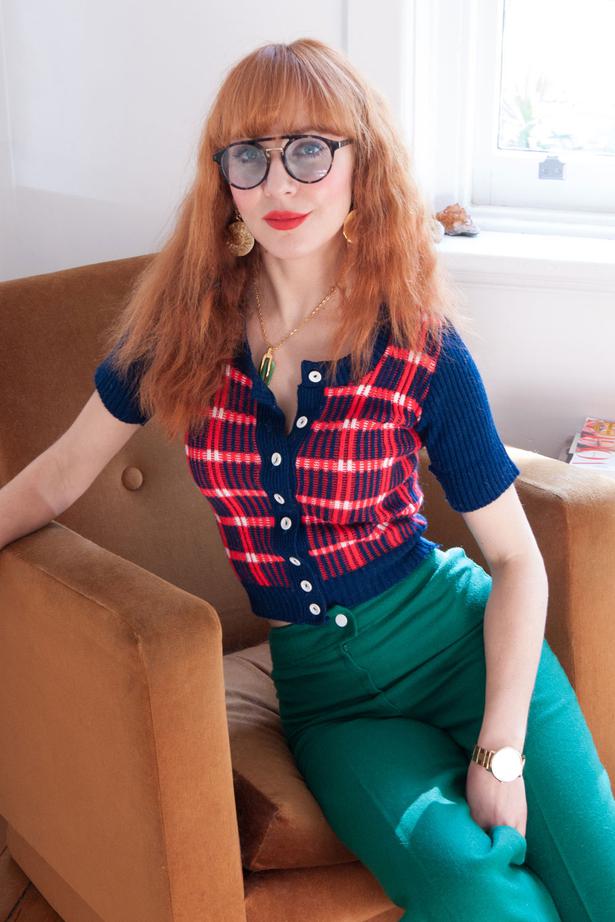 Monday Aug. 27, 2018
"It probably sounds ridiculous to those outside Fashion Week, but Fashion Week is exhausting so you need to look after yourself!
As soon as I arrive in Auckland I always go to the supermarket and stock up on fresh fruit, snacks and easy fast breakfast supplies. There is never enough fresh food (as in food that isn't white) at Fashion Week so having breakfast and taking snacks and water is a saviour!
READ: The New Collaboration From Kelly Thompson & Saben
Peppermints are also key, all that chatting and thirst can lead to some bad, bad fashion breath.
Always dress for yourself and to feel comfortable. So many people pull out all their 'fashuns' and look like they're going to a costume party; they look so uncomfortable! Also never wear brand new high heels on the first day, your feet will kill you for the rest of the week. Always have comfortable shoes!
Get one of those portable phone battery packs, we all know iPhones die fast and all those Instagram videos will have your battery drained by lunch.
I always wash my hair at night because with the early morning shows who can be bothered doing it in the morning. I'd rather eat breakfast than be washing my hair.
READ: Stylish Pets: Kelly Thompson's Cat & Dog Billie and Butter
Embrace colour, you will be tired and colour will make your tired face look much better! Pack that concealer too because your eyes will need it!
I usually spend a lot of time by myself so I love to take 5 and relax in my hotel or go for a walk if I can, otherwise I feel like I'm a bit manic by the end of the week!
If you're travelling and don't have the luxury of having your full wardrobe of options, hang all your clothes and have a rough idea of what you might want to wear for the week. The fewer decisions to make while you're in the thick of it the better!"
— Kelly Thompson, Kelly Thompson Creative & Maker's Mgmt, Melbourne
Share this:
More Fashion / NZ Fashion Week 2018