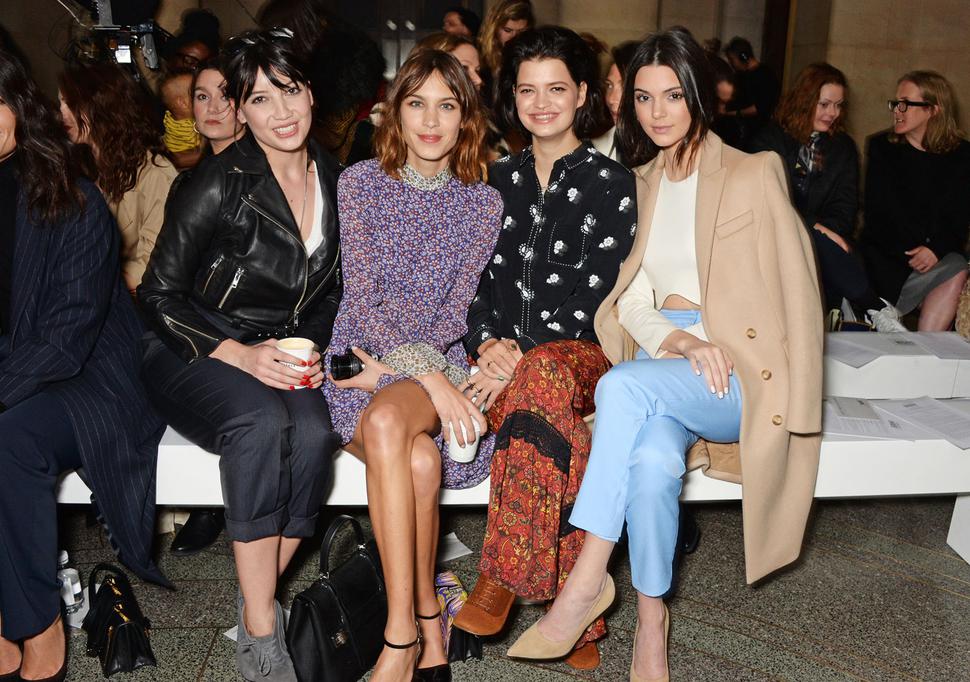 How to Talk the Talk at Fashion Week
Here are eight ways to sound like you know what you're talking about
Tuesday Aug. 25, 2015
Love your work ain't going to cut it. If you want to blab your way through NZFW, here are eight ways to sound like you know what you're talking about.
1. At Zambesi declare: "My favourite show ever was the one at the St James."
2. If something is coming down the runway that looks a little prairie, turn to your neighbour and say: "It's a little Chloe, don't you think?"
3. If it's something minimalist, say: "It's very Celine."
4. At the bar at Stolen Girlfriends Club, ask: "I wonder what time the show will start?" Knowingly roll your eyes.
5. Proclaim at Kate Sylvester: "Kate and Wayne, what a dream team," in reference to Kate and partner Wayne Conway's creative collaborations over the years.
6. At Annah Stretton utter: "Remember the boar's head?" You'll need to Google this for follow up chit-chat, or leave it as a rhetorical question if you have no idea about said boar's head.
7. The perfect conversation starter is: "I wonder what Trelise is up to?" Someone in the group will surely have something to say.
8. At any show referencing art, loudly discuss your love of the artist. Follow up with something like, "The colours are so strong."
View more of our insider New Zealand Fashion Week coverage in association with Mercedes-Benz.
Share this: