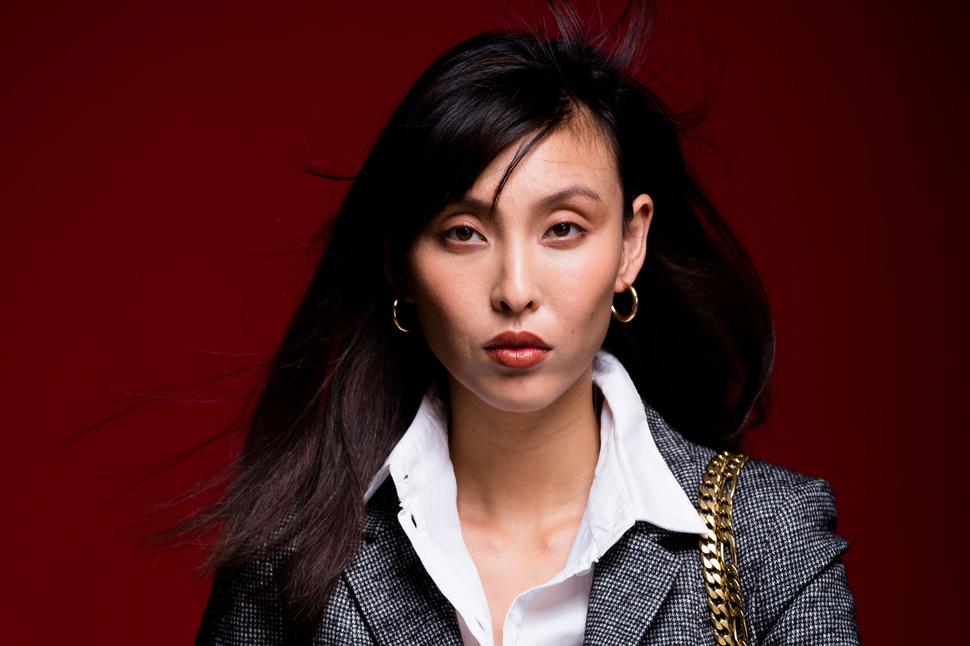 6 Simple Ways To Transition From Home To Office In Style
You don't have to sacrifice the comfort of your stay home style entirely with these easy workwear transitional tricks
Wednesday May 20, 2020
So we made it to alert level two. Well done.The next hurdle now is to somehow get our legs through a pair of trousers that aren't elasticated at the waist; or shimmy our arms into the unfamiliar structure of a winter coat, instead of the cushy bath robe that comforted and hugged our bodies every hour of the day for the last five weeks.
Some of us might have done the goody-two shoes thing during lockdown of dressing up in full work attire between business hours (or in Harper Beckham's case, a school uniform) for some work-life separation.
READ: What To Wear To The Office In 2020: Viva's Polished Wardrobe Picks
Most of us have at some point over the past few weeks thrown a nice top on over PJ bottoms for video conference calls.
As we segue into cooler months and trickle back to the work place, some of us might be alternating our schedule between on-site and at home work schedules, and this one-foot in / one-foot out reality is no doubt going to affect how we're dressing for the next few months.
READ: Maggie Marilyn's New Line Of Seasonless Wardrobe Essentials
Comedian Chris Parker, whose viral videos have provided us with plenty of comic respite during lockdown, captured the mood many of us are feeling right now about dressing for work again in a recent video posted on his Instagram account. "I can't work out the buttons!" "Can I wear this to the office!?" "Is this a belt?!" "I can't work out the laces!"
But like the lyrics to the 1984 song One Foot In Front Of The Other from the short-lived synth band Bone Symphony, let's take things one step at a time.
"Well, I know we can do it, You know we can do it too
But there's work to be done now
You've got to put one foot in front of the other
put your other foot down, down, down."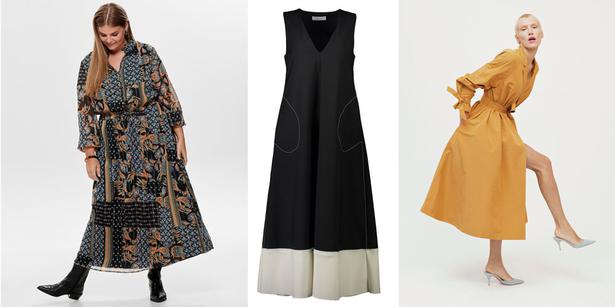 1. Big Dress Energy: If you spent lockdown wearing oversized dresses
Left to right: Carmakoma dress $100, from Farmers, Mina 'Selefi' dress $395, Martin Grant wrap trench dress, $2300, from Scotties.
A great comfortable dress may have been a reliable staple during lockdown. Ease back into things with similar silhouettes — but in more professional-looking, easy to wash fabrics in updated seasonal hues. Try layering over a skivvy for added warmth, and enjoy the freedom of a loose-fitting dress with a pair of smart loafers, sneakers or heels.
And a few more great loose-fitting but smart dresses: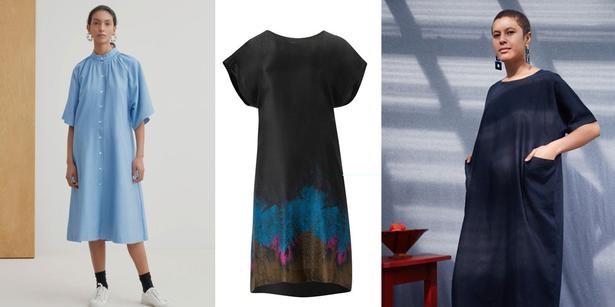 Kowtow 'Observer' dress $309, Verge 'Illusion' dress $300, Papa Clothing 'Mama' dress $385.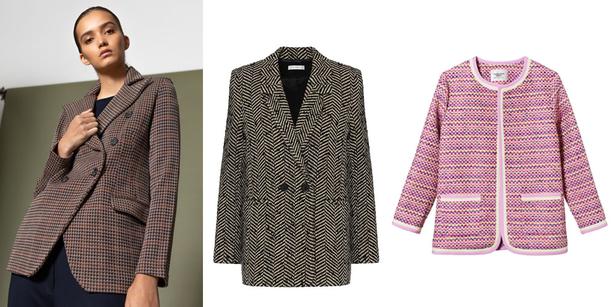 2. Indoor /Outdoor Flow: A warm blazer that's not a coat
Left to right: Sabatini check knit blazer $553, Anine Bing 'Fishbone' blazer, $599, from Fabric, Twenty-seven Names 'Emeritus' blazer $680.
Partly because of global warming, local designers are focusing less on big, heavy coats and more on smart transitional blazers and jackets. Consider a wool blazer or a jacket that seamlessly keeps you warm and polished at your desk and outside the office. Now that's value for money.
READ: The Best Places To Get Your Coffee Fix In Auckland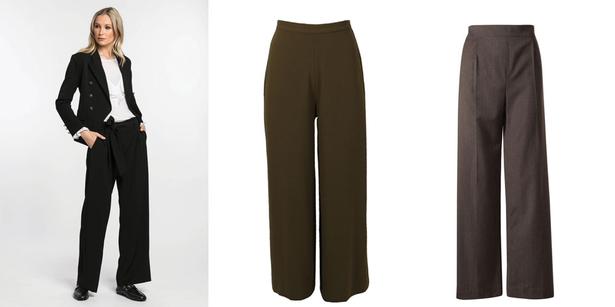 3. Leg Room: Getting used to wearing trousers again
Left to right: Repertoire'Wellington' tie-belt trousers $339, Liam 'Hera' trousers $249, Caroline Sills half-elasticated 'Amelie' trousers $319
If you spent most of lockdown wearing some type of track pant — good for you. For work, invest in a pair of smarter options instead, that you can wear with a classic heel or a pair of smart trainers.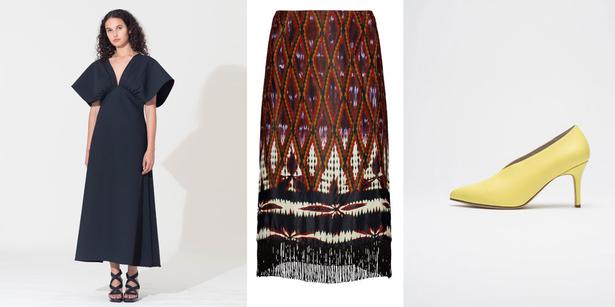 4. Fix up, look sharp: When you can't wait to dress up again
Left to right: Wynn Hamlyn 'Gathered' dress, $700, Vanessa Bruno 'Melusine' fringe skirt, $598, from Workshop, Kate Sylvester 'Stitch' heels, $499
Office dress codes may vary, but if we're all adapting to the changing face of the workplace post lockdown, why not take advantage of this time and re-think how we dress for work too? Use this time as an opportunity to venture outside of the box and explore your own individual taste, and try something dramatic that segues nicely into after-work drinks with friends.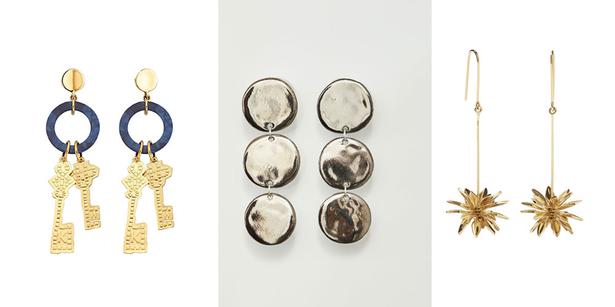 5. Added Value: The short-cut earrings
Left to right: Karen Walker 'Mosaic Key' earrings $45, Sam Label 'Nirvana Droplets' earrings $230, Meadowlark 'Fleur' drop gold plated earrings $855
The past few week's we've focused on how we look from the waist up, and some of us may have done the simple thing of adding an accessory like a scarf or necklace to look a little more presentable, particularly for more formal video meetings. Carry that concept through to your new-season wardrobe update and invest in a pair of interesting earrings that do the easy trick of making an old outfit look shiny and new.
READ: How To Manage A Team Remotely, According To Beck Wadworth Of An Organised Life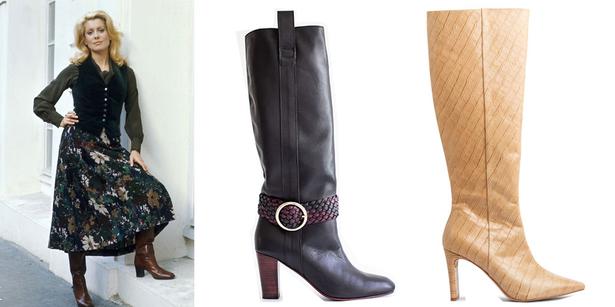 6. Full Coverage: The'disappearing' boot
Left to right: Catherine Denueve 1970. Photo / Getty Images. Avril Gau 'Anette' boot, $890, from Scarpa. Mi Piaci 'Mobi' boots $520.
 Ah, the 1970s — a period in fashion that seems to always capture the imaginations of designers. One great silhouette is a pair of boots disappearing underneath knee to mid-length hemlines, the added layer over tights giving that much needed extra warmth.
Share this: