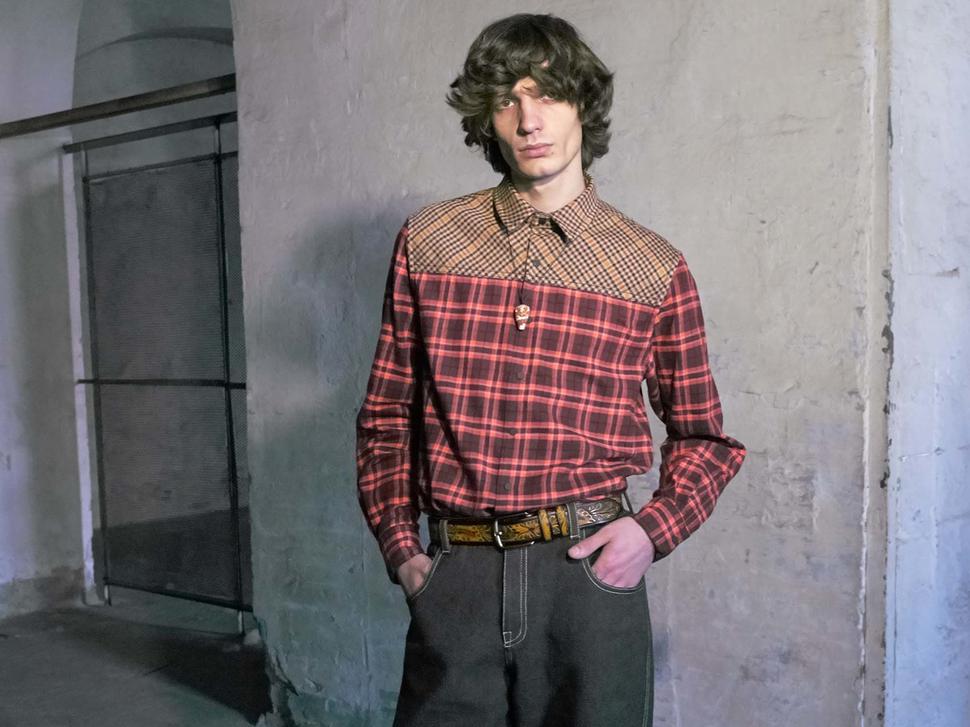 5 Ways to Get Your Wardrobe up to Speed
Fail-safe ways to keep your wardrobe looking current and cool
Friday March 16, 2018
Return To Plaid 
The plaid shirt has inadvertently found its way into the closets of thousands of bearded, craft beer-lovers and kombucha makers. Perhaps it's a hangover from its Americana roots when outdoorsy guys would wear the humble garment to perform manly activities like, y'know, eating meat and chopping wood.
While Scottish tartan is the true origin of its timeless print, its real fashion moment came via the Seattle grunge movement of the early 1990s — particularly Kurt Cobain from Nirvana — when the plaid shirt became a symbol of non-conformity and rebellion. Several brands have revisited the plaid shirt as an all-day, every-day option worn buttoned up, sleeves down and neatly tucked into tidy trousers under slick blazers for the perfect high/low mix.
It's a new way to reconnect with an old favourite, as seen on recent runways including Christopher Bailey's riotous swansong at Burberry; and the oversized plaid shirt coats at Balenciaga.
Pictured above: H&M plaid shirt $30
READ: A Man's Guide To Office Style
Chill Trousers
There's really no excuse for guys who wear their trousers or jeans plastered to their legs. Studies have proven that tight pants lead to plummeting sperm count, so for God's sake man, take it easy! Unless you're one of those freak of nature male models with whip-thin pins — forget it.
Luckily, relaxed trousers are back in style allowing more breathing space below the waist, from men's peg-top trousers to the ubiquitous dressed-up track pants you can wear round the clock.
Local designer Zambesi has included wide-leg options for the new season, or visit your local skate shop for a pair of classic Dickies available in a variety of colours.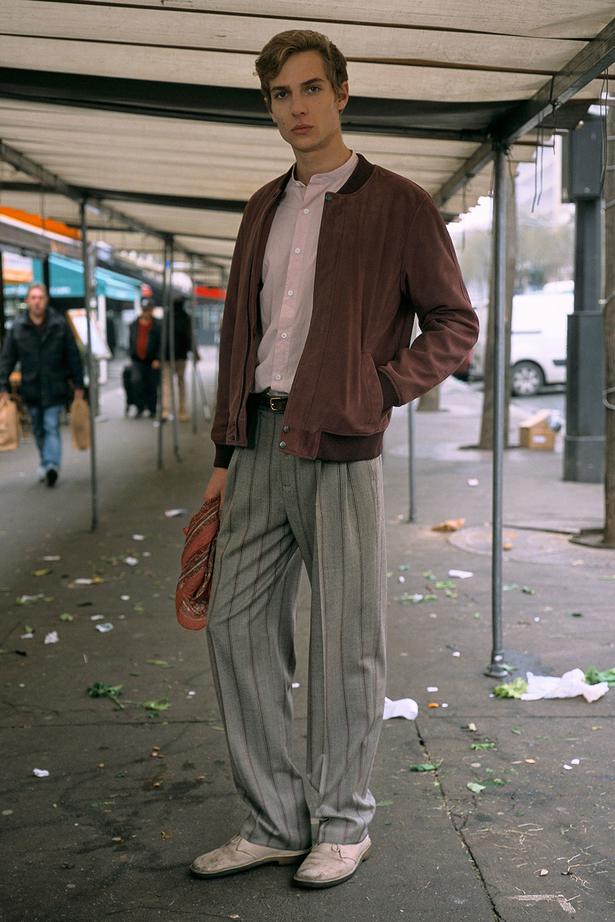 Chill trousers at Editions MR Fall 2018. Picture / Getty

Slip And Go Boots 
The boot to wear around the clock right now is the Chelsea boot and we're taken by these buttery leather options from Barkers. The perfect shade of brown you can wear them with everything from jeans, corduroys, chinos, kilts... you get the picture.

READ: The Best Tailored Menswear to Buy Right Now  

Retro Band T-Shirts With Anything And Everything 
Bruce Banner's Duran Duran T-shirt in Thor: Ragnarok and Elio's Talkingheads version in Call Me By Your Name (pictured below) are two examples of clever costume designers re-introducing band T-shirts to the pop culture zeitgeist — and we love it.

While it's a great way to remind ourselves of our favourite bands, it's also a subtle way of saying "my taste in music is better than yours" or "they don't make music like this anymore". And, if you are going to wear a retro band T-shirt — be a genuine fan or look a fool.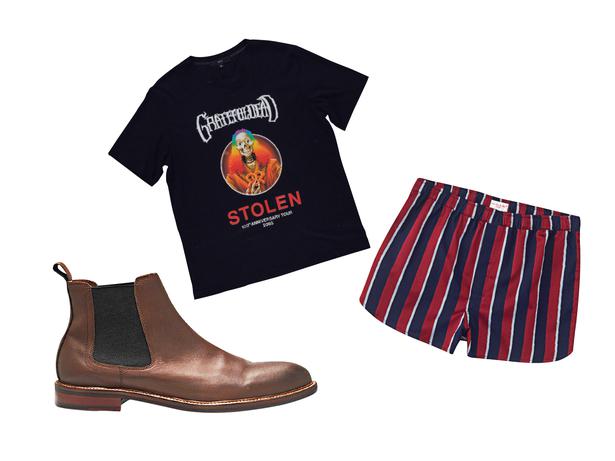 Barkers Chelsea boot $270, Stolen Girlfriend x Grateful Dead t-shirt $129, Derek Rose boxer shorts, $79, from Smith & Caughey's. Picture / Supplied.

Crisp Boxer Shorts
A new season wardrobe update starts with the basics, so it makes sense to invest in a fresh pair of boxers, a sure-fire way put an extra spring in your step as temperatures cool. 

STOCKISTS: Barkers (09) 304 2776 Stolengirlfriends.com. Smith & Caughey's (09) 377 4770
Share this: