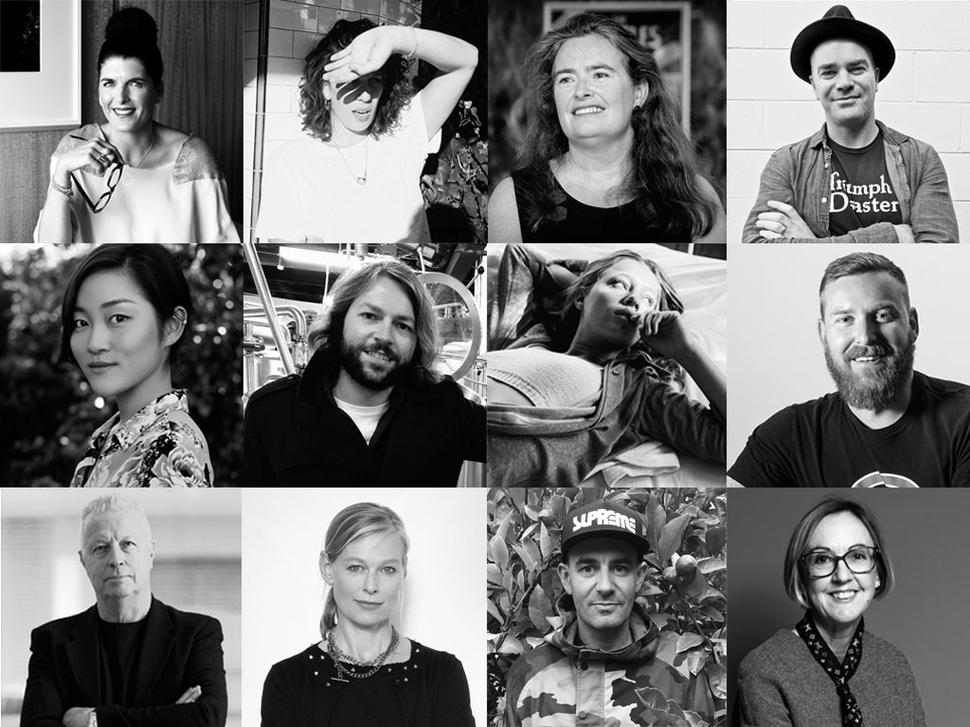 How We're Shopping Now
12 stylish people discuss their buying habits
Tuesday April 28, 2015
With last year's apparent rock-star economy making an encore in 2015 — with some economists now moving on to a Goldilocks economy — general momentum has been reflected in the number of eateries that have opened in the past year, along with a steady growth in retail sales (spending through Paymark increased 5 per cent between March 2014 and March 2015).
Even the New Zealand dollar has reached near parity with the Australian dollar for the first time in 40 years. Whether or not those domestic reforms are positive changes, there's no denying the effect it's had on how people are shopping, and perhaps what buyers and retailers are putting on their shelves. We asked a wide range of people to share the last thing they bought, and the results are an interesting insight into how people are buying their clothes and the motivations they have for making particular purchases.
Anne O'Brien, director of the Writers Festival starting in May
I avoid shopping if at all possible: I'm impatient, don't like feeling trussed up, and hate dragging clothes over my head in either direction.
So, on the February wedding day of two of my closest friends, both snappy dressers who were marking the Marriage Equality Act after more than 20 years together, I find myself best woman to one of them, pondering which of my limited supply of tidy clothes to resurrect for the 5pm ceremony. Noting the disappointment on my partner's face I offered up half an hour at a Ponsonby Rd dress shop on the way back from dropping off wine and candles at the venue, as long as a carpark was readily available.
Forty five minutes and one very patient and understanding shop assistant later, I emerged not only with a beautiful pink, polka-dotted number for the wedding — fun to wear and versatile (it can be worn a multitude of ways and, half-way through the reception, my partner, a theatre director by trade, re-dressed me in another version) — but with a second one in blue and gold, thereby minimising the need for dress shopping for the foreseeable future.
Jos Ruffell, co-founder Garage Project brewery
The last thing I purchased was a navy blue trench coat in Portland, at a Macy's store. I often travel  to America  with the brewery and always look to purchase my boots or jackets overseas. It's hard to pass up the price saving, and the selection on offer can't be beat.
Kate Sylvester, fashion designer
Adidas Gazelles in beautiful pale grey suede. I bought them online because I knew exactly what I wanted. That's when online works but if I'm undecided or need to try on for fit – still can't beat real life retail. Good friend and uber-stylist, Karen Inderbitzen Waller recommended them to me, she was right – I love them.
Gary Langsford, director of Gow Langsford Gallery
The last item I purchased for my wardrobe was a pair of Cesare Paciotti shoes from the store of the same name in Brighton Way just off Rodeo Drive in Los Angeles. I have a number of shoes by Paciotti as I find they are particularly comfortable as well as being unusually stylish. The use of their 'dagger' motif on both the leather and some of their fittings make for a very unique product.
Hadyn Green, technology writer for Consumer Magazine
It's funny but the last thing I bought was two pairs of jeans from a store in town, which is not my usual way of buying clothes. Usually I buy clothes online. I have a lot of T-shirts from threadless.com, apparel (hats and shirts and jerseys) from the baseball teams I follow, and sneakers from amazon.com. The reason why is pretty simple, I either can't get the items I want in New Zealand or they are so much cheaper online than in stores here.
I like buying exclusive sneakers or limited-run T-shirt designs, and you need to buy these online. But sometimes even simple things are hard to get here. I love Adidas Superstars but finding a basic white and green colourway was almost impossible, and when I did find some in a store they were really expensive. I found them on Amazon in a minute for $40 cheaper (including shipping via YouShop).
When buying online the trade-off for convenience is obviously immediacy. I often find packages arriving at my desk unexpectedly as delivery times from the US are incredibly variable. But the fact that I can buy what I want, when I want, usually for a lot less money, and do it all from my couch, is so great!
Sarah Hull, marketing director of Britomart Group
The last thing I bought was makeup remover from Bobbi Brown in Britomart. I  went in and purchased it on my way to a meeting. Though I'm a big fan and user of Bobbi Brown,  this was  for a friend of mine who lives on Waiheke and she asked me on the ferry in the morning to get it for her as she works in another part of town. It's not uncommon for me to buy things from our stores on behalf of family and friends.
Karen Ishiguro, fashion photographer
A navy jumpsuit that also came with a border stripe T-shirt. I bought this in Japan from a store called Global Work. It's a bit like Uniqlo. I bought this because it was extremely comfortable, practical and thought it would be perfect for when I'm shooting in a studio. I also wore it on the plane ride back from Japan and we all know we need to wear our most comfy clothes for those long, dreadful flights. I was also struck by this piece because I love classic looks and colours — navy is always flattering in my eyes.
Ruben Bryant, owner of Good As Gold
The last item I bought was a Maharishi camo jacket from Good As Gold. I think it's one of the raddest jackets we have ever had at GAG. The attention to detail is insane! If I had missed out on getting it I would have always regretted it.
Maharishi is a British brand has been making environmentally sound, fair-trade, high quality utilitarian clothing for the past 20 years and this jacket is a real testament to what they do best, It's a classic! The outer is made of panels of reclaimed military camouflage fabric and it's lined with up-cycled parachute fabric. The elbows are patch-worked and look like soccer ball, and every little detail of the jacket is custom detailed by Maharishi. 
Sophie Wolanski, florist and owner of Muck General
I bought some jeans off my friend that she bought off eBay but didn't fit her. They're super-wide leg, high-waist denim. Super 70s and amazing. I really don't buy a lot of clothes anymore. Opening a shop really makes you reassess where your money goes. Also, the older I've gotten the more particular I am about what I like. I prefer less fancy stuff that's more comfortable and longer lasting. Though I totally support local makers and try  to buy New Zealand or Australian-made, a lot of the clothes I get are usually off eBay, Etsy, online or traded between friends.
Dianne Ludwig, fashion consultant and NZ Fashion Museum trustee
This week I bought a pair of vintage Yves Saint Laurent wide-leg velvet pants in a deep sapphire blue from Encore in Ponsonby. They are in perfect-as-new condition. As is often the case, I was out shopping for something specific — pieces for an upcoming summer holiday — and came home with something totally unrelated. I am a fast shopper as I am drawn to fabrics, so the jewel colour and the rich velvet really drew me in, and the fit and pedigree of vintage YSL for $160 sealed the deal. I've got a book I bought in the 1980s of the 1983 Yves Saint Laurent exhibition that featured at the Metropolitan Museum, so I've been trying to date the pants from that. However, the jewel-toned colours, velvet and the wide-leg pant features in Yves' collections from the late 1960s, 1970s and early 1980s, so I really am none the wiser. I do love his Russian inspired Fall/Winter 1976-77 collection with glam take on peasant dressing, so I'd be happy to imagine my new pants might be from his ready-to-wear collection in this era.
I haven't figured out when I might wear them or what with, but that doesn't diminish how much I love them. With the 70s still featuring in fashion I'll hopefully get some everyday wear from them this winter, however, I am not too bothered if I don't. I love buying beautiful clothes and keep and wear things for years. I've now also got an excuse to go on the hunt for the perfect top, with the possibility and excitement of more fashion digressions along the way.
Dion Nash, founder of Triumph & Disaster
I have recently purchased a new three piece suit, in person after a rather pleasant fitting with Ronald Biddick from Auckland's own RJB design. Basically at 43 I felt it was time for change, to shake off the jeans and shirt combinations and try for something a little more adventurous. So I went with a black and grey check material with quite a fine tapered fit — helps make it feel not so much business suit and hopefully a little more ageing rock and roller attire — time will tell.
Zippora Seven, model
The last thing I bought was a little pink suit from a French television show from the 70s. I saw it from a distance at the flea markets in Lyon, thinking it was a sweet child's dress from an earlier era, as it was so delicately sewn with mesh and a fake flower. I had to haggle with the seller in French, while he explained how I could find the exact TV episode using the code on the tag. He was selling two more identical suits in the same size. It'll be funny to come across someone else wearing one someday.
Share this: