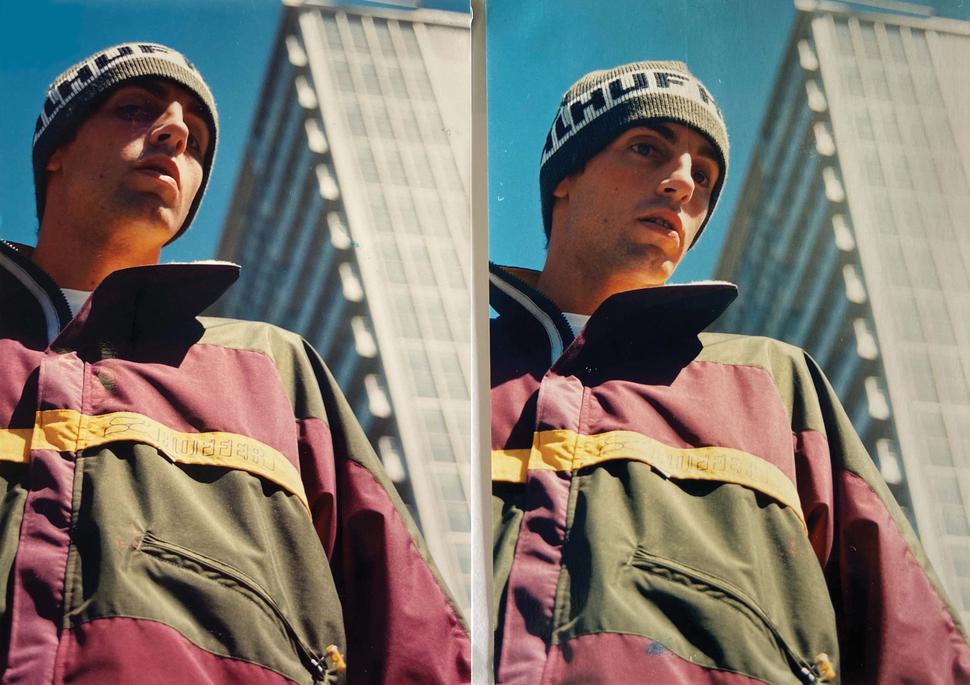 25 Years Of Huffer: The Household Name Honours Its Roots
From its humble snow and street beginnings to a fashion brand based around community, founder Steve Dunstan reflects on the past, present and future
Wednesday March 30, 2022
It's curious when a fashion designer doesn't look or dress like the label they helm. Not for Huffer founder Steve Dunstan, a figure so ingrained with its distinctive brand of fashion that if he were to slip out of a puffer jacket or a sweatshirt for a moment, it would be like shedding a layer of skin.
Founded in 1997 when he was only 21 years old, the avid skater and snowboarder has grown Huffer into the multi-faceted business it has become today, with 12 stores across New Zealand and one in Melbourne. 
The brand has a cross-generational clientele from all over the country, who, much like Steve, are young at heart. From inner-city cool kids at Auckland skate parks to dairy farmers in the deep South, Huffer's ability to traverse trends and deliver garments that a large sector of society can wear is a testament to its design teams, led by Steve; garments that don't veer too far from the brand's original inspiration of merging the worlds of the snow and street.
Embark on any domestic flight across the country at any given time or day and no doubt someone will be wearing a Huffer garment of some description. It might be one of the brand's voluminous down jackets rendered in bright yellow or orange, or a plaid skater dress worn with tights and sneakers. Perhaps it's a beanie or a piece of knitwear inspired by the outdoor pursuits our sporty nation caters to. "Huffer's secret sauce has always been people and, subsequently, community," says Steve.
WATCH: 25 Years of Huffer by Connor Pritchard
When we last caught up on all things Huffer for its 20th birthday in 2017, there was a discussion about expanding its distribution into the Asian market. An internal exercise in 2019 rescoped these plans as Steve was reminded about the bigger possibilities of creating a world-class brand from home.
What resulted was a four-month brand journey working with an agency in Sydney that helped guide Huffer back to its roots. It was an emotional exercise that Steve says gave space to reassess Huffer's priorities as a business but, more importantly, as a brand in a time where consumers are looking for more visceral connections with the clothes they choose to wear.
This fortuitous business exercise was timely — the ensuing two years culminated with a global pandemic and saw several retailers and brands adapt to the changing market with various degrees of success and failure.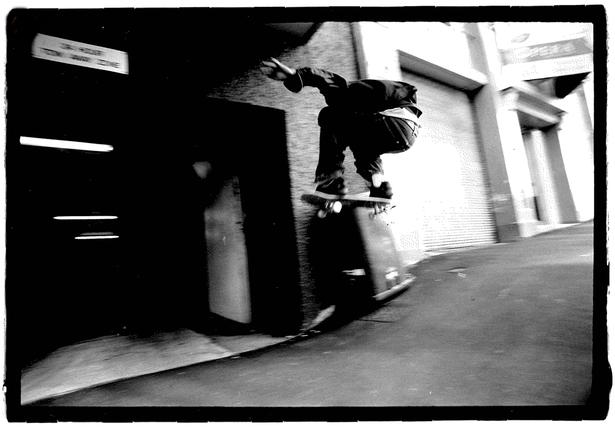 By concentrating on the things that matter the most on a much more local scale, Huffer was ultimately prepared to weather the storm brought on by Covid. This week, it celebrates 25 years in business.
"We have grown the size of our business, but more so it has been a period that we have also used to build on our strengths and invest and progress in these areas," reflects Steve.
"There are certain categories within our business that have had exponential growth through creating robust plans and paths to progression. Being able to identify the real opportunities by doing less, well. This gave us time to do more with integrity — the right things that we should be doing."
As Huffer officially celebrates its 25th birthday this Friday — unofficially and irreverently timed on the "nonofficial but totally cool birthday of April 1" — it's given Steve time to not only reflect on the brand he has built into a household name but to consider what the future might hold.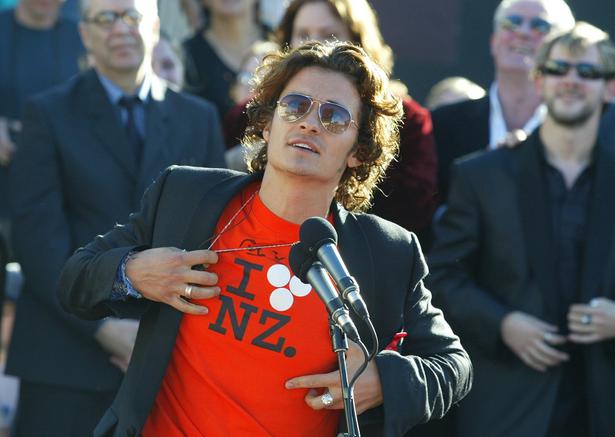 "There have been many highs and lows along the way and they have shaped who we are," says Steve. "Resilience has been a word that many of us have all been hearing or experiencing over the past couple of years especially. Having a good plan and a set direction can help you get through tough times. You do need to adapt, but having a stake in the sand gives you a sense of grounding and something to reference — even if you end up skewed to it, at least you have a reference."
WATCH: Cassidy& In Conversation With Huffer's Steve Dunstan
While today the brand's headquarters are based in Ponsonby with a large flagship store or 'Huffer House' located at Britomart in Auckland's CBD, much of its development years were spent fostering a type of Andy Warhol's Factory of creatives at the now-closed Huffer basement located at 323 Queen St.
Here, inside a heritage building, the coterie of people included a mix of talented people who cut their teeth at Huffer and subsequently went on to create their own businesses, including menswear designer Sam Hickey of Asuwere and Rachel Sloane of jewellery brand Naveya & Sloane. At a time when most New Zealand fashion designers were playing their cards close to their chest, Huffer was working on unique collaborations with other designers, including the surprisingly progressive partnership with Kristine Crabb of Miss Crabb in 2010. 
Many of those experiences at Huffer Basement fostered a collaborative environment where ideas were shared. After all, the official name of the space was 'Unity Hall'.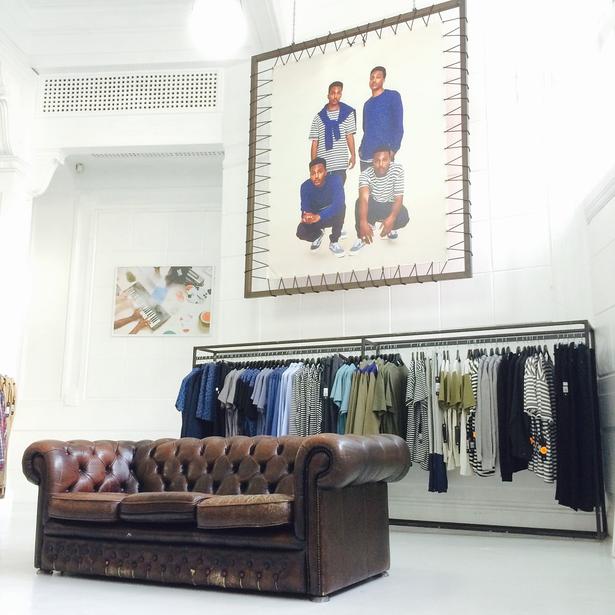 "We started in the building in 1997 in a couple of very small spaces upstairs before then quickly discovering the empty Basement with the first few seasons in," says Steve.
"We were really in our infancy and we enquired with the landlord to see what was happening with the space and they said it was available. We put a very modest offer together and managed to get it! I have memories of the first day moving everything down there and having all this space. It really felt like a big step and gave us some sort of solidity."
"It seemed to have a sense of magic. We have always aspired to be inclusive as it's part of the make-up of our values and if I think back, our door was always open. Some of the best friendships and relationships were formed through this space."
"We shared the space and encouraged people to come and hang out. With our first-ever fashion show in NZFW being 2005, there was no other place to do it than at the Huffer Basement. We shared our space with others, many parties, launches and then eventually our popular Coffee Friday. I remember one Friday looking around the room and the different walks of life in the room all hanging out, being present in our space and enjoying it."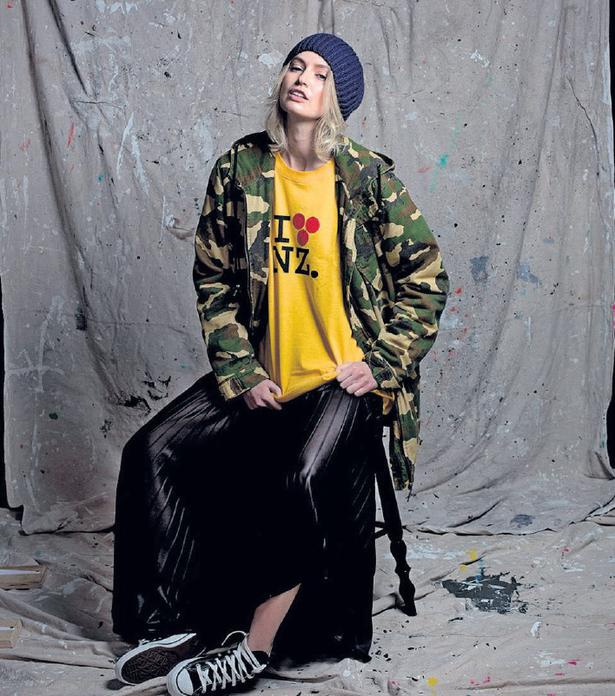 "As it grew, there could be over 100 people there in the morning under our roof at one time. I was proud that we had created part of our business that encouraged connection through hanging out."
In 2016, the brand closed this chapter and relocated from the Huffer Basement and into new digs on Ponsonby Rd, simultaneously working on fitting out a new centralised, community-focused space in Britomart — Huffer House — which opened its doors at the height of the pandemic in 2020.

WATCH: Lorde performing for her Pure Heroine album release live at the Huffer Basement in 2013
A volte-face from the quiet closures some brands were forced to consider at the time, it proved Huffer's staying power and agility to survive. The bright and open store is also a base for ideas, a hot desk for staff, a 'kitchen' area anchored by a signature yellow desk that offers space and room for musical showcases, podcasts, or a coffee conversation with a friend.
Since partnering with the Mental Health Foundation via its People Presence capsule collections and fundraising initiatives instigated in 2018, this desire to bring people together has been a passion project for Steve, who has worked toward redefining Huffer's values after over two decades in business.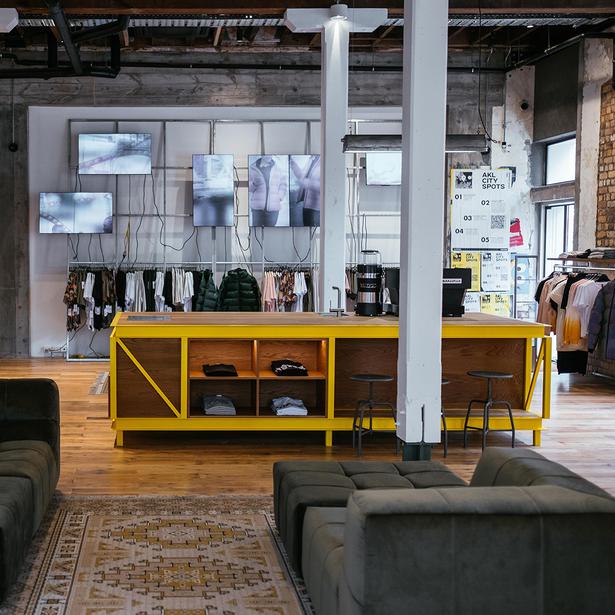 "Part of our current strategy is around transformation. This is our biggest opportunity for growth and that is internal, looking within and working with the amazing depth that we have to further ourselves and create 'real' new market opportunities by having a truly unique proposition that is well defined and lead by our values."
2018: Huffer's Show Will Include Special Guest Rapper Desiigner
"This is some of the most exciting growth work that I have worked on in the past 25 years. It's relatively easy to open new stores in Australia or get distributors but, for me, it's beyond that. It's about taking 25 years of history and letting that inform who we are and how we roll, with our eyes on the future."
The fashion itself is still a considered medley of humourous T-shirt prints, easy dresses, cosy separates for all genders, and, of course, its unique outerwear category, including everything from lightweight windbreakers to knitwear and its ubiquitous collection of down and puffer jackets.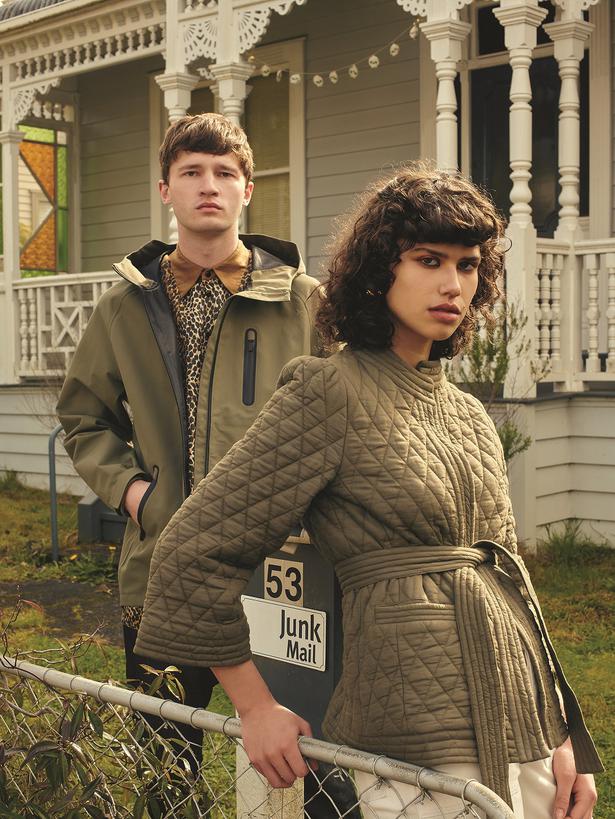 Huffer's first down jacket was made in New Zealand, filling in a factory best known for its duvets. The down and puffer jackets — one is made from down and the puffer a recycled synthetic plume — have helped the design team organise its product offering into a design philosophy of 'Seek, Socialise, and Survive'.
"Seek represents our garments that enable the want to discover through ability and innovation," explains Steve.

WATCH: Huffer's New Zealand Fashion Week 2018 showcase at the Powerstation
"Socialise covers garments that fit in your 'everyday' wardrobe, enhancing your work/life balance. From work to the party and back again."
"Survive is our outerwear collection drawing from why we started, to help you stay warm and dry. We create women's dresses, printed T-shirts, and then 100 per cent waterproof outer down jackets. It's such a mix!"
To help celebrate its 25th birthday, the brand will be releasing a special capsule commemoration collection in May, inspired by Huffer's very origins of technical wear, including the Grundo jacket from 1997.
The seven-piece limited-edition collection is preceded by a drop of 25-year photographic collector's T-shirts featuring a back neck print with a date and story, delivering each week from April 1.
As for the next generation of designers looking for longevity in mind, Steve offers some simple words of advice.
"Believe in you and why you started. Ask yourself, 'What do you stand for and why are you doing this?' Extract your personal values and let them guide your mission as a business. If you do, chances are it will be totally original — especially if you really take the time to look within."
Share this: