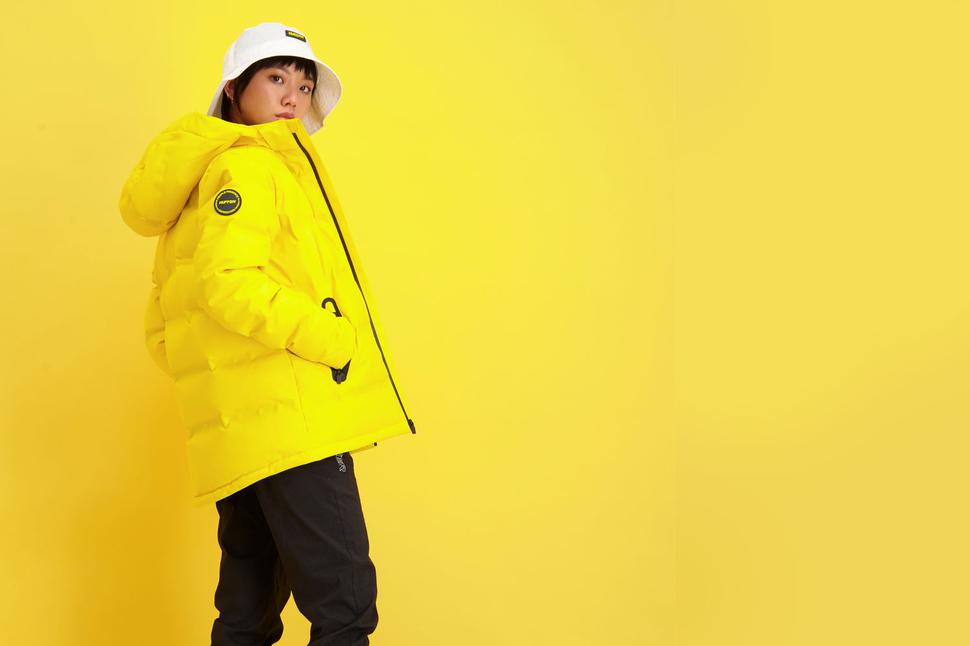 Huffer Releases Capsule Collection For Mental Health Week
The beloved street-wear brand teams up with The Mental Health Foundation for its annual People Presence campaign
Monday Sept. 23, 2019
After a successful opening at its newest retail space at Westfield Newmarket earlier this month, local street-wear label Huffer has turned its focus to Mental Health Week, releasing a new capsule collection today inspired by its People Presence concept.
The People Presence partnership between the Mental Health Foundation and Huffer launched at New Zealand Fashion Week in 2018, and the union strives to create awareness and support around preventative measures and issues related to mental wellbeing.
THROWBACK: Twenty Years Of Huffer
"Firstly we wanted to create awareness and develop a platform for conversation under the name People Presence," says Huffer's founder and creative director Steve Dunstan.
"This is our movement and it's a developing, ongoing initiative around something that we care about."
"It's our journey in wanting to develop social sustainability. Alignment with the Mental Health foundation seems natural and a great alliance to work with in helping stimulate conversation."
WATCH: Huffer People Presence
Ten dollars from the sale of each garment from the special capsule range will be donated directly to the Mental Health Foundation to support its ongoing efforts.
For Steve, the intention is to evolve the Huffer brand into one that is putting the spotlight on creating a community.
"We are in the industry of selling clothing. We aspire to create products with purpose and product that enable your lifestyle. That's what keeps us in business but we want people to be part of it and driven by inclusivity and a sense of belonging. To be honest we are currently working hard on what this means and how it will present in the future and there are exciting plans. People Presence is a big part of it as we strive to creative Social Sustainability."
For this year's People Presence campaign, Steve worked closely with the Mental Health Foundation on the collection, as well as creating a special People Presence soundtrack with some of New Zealand hip hop's brightest young stars — Illbaz, Diggy Dupe, Spycc (Swidt) and Bailey Wiley.
"Music has always been so inspiring for Huffer and we have always supported it where we can," Steve says. "The dream has always been to help enable and incubate music. So when it came to the creative phase of bringing People Presence to life this year over Mental Health Week, it was easy; that was it! We decided to create a song.
"I have known Illbaz for a while and got to know him better over the past year or two. From getting to know him, I found his values aligned with mine, and then we got chatting about the idea. Baz is such a pillar in the music community and having him lead the production and creation of the track attracted some of the best artists in the game."
"To me, it is a bit of a We Are the World moment where we have such a calibre of artists all coming together for something that matters."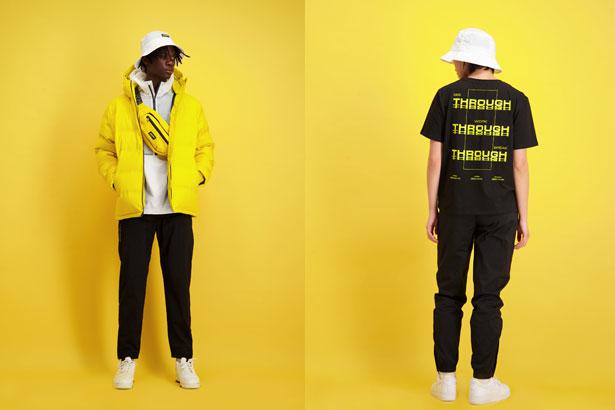 Launched at the brand's Newmarket store opening, the song's themes explore connection and people presence interpreted by each musician.
"The underlying beat and production of the track are purposely created to be upbeat in a slightly high BPM."
"It has a certain 'feeling' mixed with the amazing lyrics from Bailey, Diggy and Spycc make for a track with a message. These artists created their own take on what People Presence meant to them."
"We wanted to create a platform instead of dictating and for the artists to say it like it is. There was no editing. The lyrics are pure, raw and from the artist as they are."
• The Huffer People Presence capsule collection is out now.
Share this: