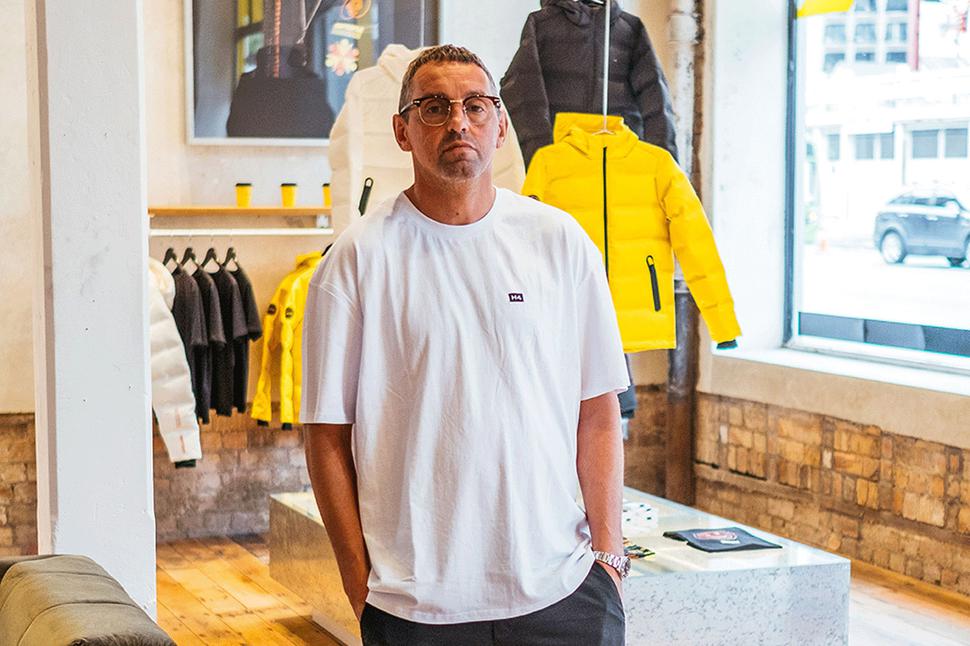 Huffer's Steve Dunstan Shares His Summer Party Playlist
The brand director of the local fashion favourite celebrates the opening of his new 'Huffer House' in Britomart this week by compiling a special party playlist - especially for Viva
Friday Nov. 6, 2020
Huffer has opened its brand new concept space inside the Britomart Hotel building this week, joining a coterie of local fashion brands with new stores in the neighbourhood including Karen Walker and Maggie Marilyn.
Along with retail, Huffer House will be an evolving gallery space for creatives; plus have a commitment to social sustainability through its mental health and wellbeing awareness programme People Presence.
"It's our house and everyone is welcome to hang out," explains brand director Steve Dunstan. For us, it's important to have a place to bring the community together. We aspire to strangers becoming friends and our friends becoming whanau within the Huffer House" adds Steve.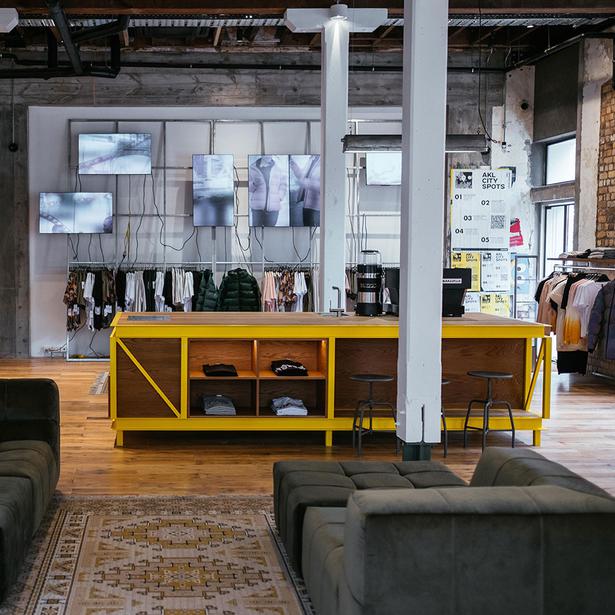 The 'Yellow Desk' is a key feature of the brand new home for Huffer. Photo / Supplied

The concept store is a fresh way of creating community as designers and brands adapt to the times and the changing needs of shoppers. 

One key feature is the 'Yellow Desk'  that serves as an anchoring meeting point for people to engage in conversations, rendered in the key colour of Huffer's People Presence initiative - yellow, raising awareness of its fundraising work with the Mental Health Foundation.

To celebrate the launch, co-founder and brand director of Huffer Steve Dunstan shares the top ten party tunes inspiring him right now. You can listen to the playlist on Spotify here.

Huffer will be launching Huffer Houses throughout Aotearoa over the next two years. The next one is scheduled for Cuba St in Wellington where a site has been secured in a uniquely renovated building.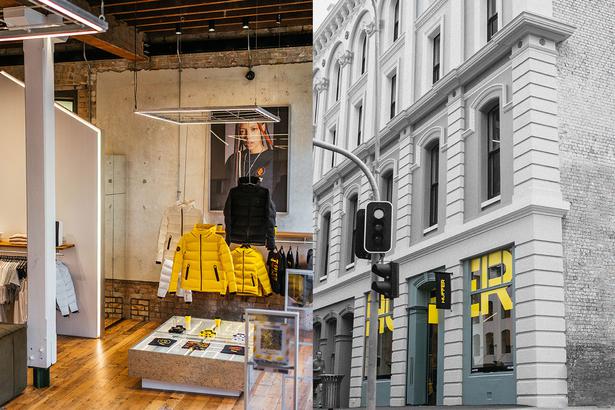 Interiors and facade at Hotel Britomart. Photos / Supplied

Huffer House Britomart launches this morning at 7.30 am with Coffee Friday around The Yellow Desk. Coffee Friday will run with a 'donate what you want' philosophy with all money donated to the Mental Health Foundation.

Huffer House, The Hotel Britomart, 29 Galway Street.

Steve Dunstan's Summer Party Songs Playlist:

1. Chronic Gangster Boogie by Hodini

2. Suddenly by Drugdealer, Weyes Blood

3. 2000 Seasons by Talib Kweli

4. In The Midst by sir Was

5. Redstripe Rhapsody by Lausee The Cat

6. All That (with Channel Tres) by Emotional Oranges, Channel Tres

7. Only Child by Tierra Whack

8. Happy Child by Mandrill

9. Find A Way by A Tribe Called Quest

10. 1010 FM by Little Simz

 
Share this: