I Love Ugly in L.A.
As they go global in Los Angeles, the faces behind menswear label I Love Ugly step - reluctantly - into the spotlight. They talk to Rebecca Barry Hill.
Wednesday July 9, 2014
Three years ago, Valentin Ozich and Barnaby Marshall worked in a tiny space in a shared Eden Terrace office. Having since politely kicked the other tenants out, the I Love Ugly menswear owners have taken over the whole building.
"It's been a fast ride but not without a lot of hard work and determination," says Marshall, 24, wearing the label's brown check Boston jacket and reclining on one of the designer couches in the label HQ's impressive chill-out room, complete with pool table, coffee machine and wall art.
Now they're about to open their first international store in LA. If all goes well, they might do the same in San Francisco.
The pair went store scouting in January, and stumbled on a suitable space on La Brea in West Hollywood.
"We were walking along and thought, 'this looks perfect'. There was a 'for lease' sign, like it was handed to us on a plate."
It may seem like much of the Kiwi brand's success has come about in the same way. Since launching nearly six years ago, I Love Ugly has not only won over Kiwi guys but, through social media and word-of-mouth, become popular everywhere from Paris to the Virgin Islands.
With artists such as hip-hop star - and fashion aficionado - ASAP Rocky, influential online magazine Hypebeast and international stylists helping to spread the love, plus the increasing trend of men shopping for clothes, they've become one of the fastest-growing businesses in the country.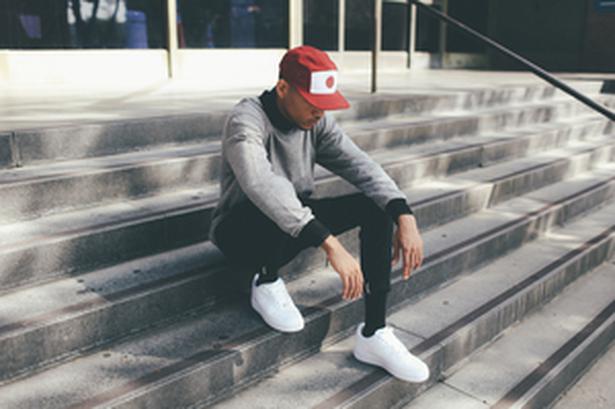 Along with the staff working at their stores in Mt Eden, Newmarket and Wellington, (they're also represented at Takapuna's The Department Store), they have 10 full-time head office staff dedicated to meeting the global demand for their upmarket streetwear.
The US is their biggest market outside New Zealand, followed by Australia, Canada, France, Germany and the UK, where I Love Ugly is available through the hugely popular fashion distributor ASOS.com.
But their online customer base of 2000 Californians means a bricks and mortar store is the next logical step. Ozich and Marshall will open it on July 18.
"We're doing it because of the online side but also because of the view the rest of the world has to LA," says Marshall. "Opening a shop in Sydney or Melbourne won't cause a fuss in Japan. But opening a shop in the USA is way more special. It's uncharted territory for New Zealand brands."
It makes sense that American customers are drawn to the New Zealand label's aesthetic. After all, streetwear originated in the West Coast surf and skate scene.
When Ozich founded the brand in 2008, he was inspired by the likes of Californian artist Dave Kinsey. Now I Love Ugly puts out 12 new collections a year featuring artfully patterned shirts, cool, slouchy pants, classic lace-up shoes, watches and their most recent addition, an eyewear range.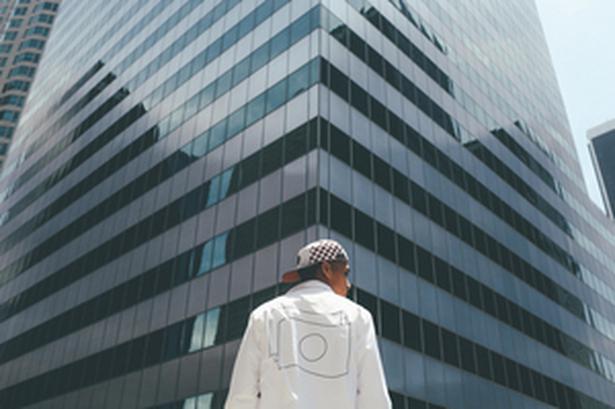 Yet few Kiwis have set up stores in the US. Even New York-based designers Rebecca Taylor and Karen Walker, both of whom sell in the US, do it through department stores and boutiques. It had never occurred to them, says Marshall, that there might be a reason not to try. "I guess it's the same reason people don't do other things: fear of the unknown. Maybe it's the fact that not many New Zealand brands have traction in the States. Maybe they're just not as ambitious. I don't know."
The store is in the midst of a handful of other menswear streetwear labels, on an international strip on the main street, a chilled out part of town that Marshall says doesn't share some of the city's "snobbiness".
Iconic label American Rag is right next door, and Stussy, Union and Undefeated are nearby.
Once they signed the lease, they refit the space, a process that meant knocking down walls and gutting it. For a few weeks, the store had repeat visits from an engineer, architect, an electrical engineer and a builder, a time-consuming and costly business.
"But we didn't find it that hard. The more instinct you let take control the better it is, rather than trying to struggle through with real estate agents and looking at lots of different areas. It just felt right. That's always worked for us in the past.
"The other reason we're feeling pretty confident is we're bringing something not totally ground-breaking but just a totally different vibe. We're going for a very dark, low-lit, intimate environment, whereas everything in LA is white, clean, light, open. So, in that respect it's quite different."
The aim is to hire Kiwi retail staff at first and put them through rigorous training to learn the story behind each design. And though Marshall says they're not planning on shouting their provenance from the rooftops, no doubt the Kiwi accents will fly the flag for them.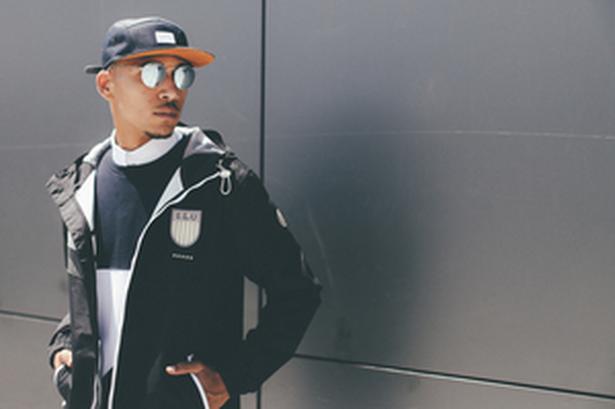 What they don't plan to become is homo-geneous. Everything they touch must all have the "I Love Ugly twist", a matey, playful way of talking to their customers.
"Americans can be quite complacent in that space. You don't have to do a lot to be hugely successful," Marshall explains. "You can get a bit of momentum and do T-shirts with prints on them and sell thousands. That's what we found on Fairfax [Ave]. There's a cluster of brands all doing the same as each other. We want to say, 'Hey, here's something that's so much more'."
It's been this way since 2008, when Ozich, a former hip-hop musician turned visual artist (now 28, and the husband of popular food blogger, and viva.co.nz contributor Eleanor Ozich), started printing his illustrations on T-shirts and selling them under the I Love Ugly brand. Two and a half years later, Marshall, a former sound engineer, joined the business.
"I've always been entrepreneurial," he says. At 14 he started his first company, Party Gnomes, to cater at parties for parents of his friends. That famous ambition was strong from the get-go. The pair set out to become the "the Karen Walker of menswear" by putting an artistic twist on basics and forging a middle ground between streetwear and fashion.
They pride themselves on creating good quality basics (made in Vietnam and China), releasing 12 collections a year. The latest features playful takes on World Cup football jerseys; they've also designed a base-ball-inspired collection specifically for the US store, featuring US flag motifs.
But the driving force behind their monu-mental growth is undoubtedly their online presence. The brand has 226,000 Facebook followers and 54,000 on Instagram.
"Since the very early days we've said 'the Internet makes the world so small'. The question isn't how does someone in France find out about us but how does anyone anywhere? A customer in Ponsonby is no different to someone in Paris."
Strangely, though, if there's one area they're steadfast about not promoting it's themselves. In an age when designers are the brand, and are profiled and photographed as such, I Love Ugly's creators like to remain aloof.
Though some might think it's shooting yourself in the foot to not have your image alongside an article about your product, Marshall argues they are not the brand, nor the reason people buy their clothes. It's a team effort, with Zac Suvalko as their head designer.
"It's not an egoistic thing, but we don't necessarily feel completely responsible. But also, by us being the face of it, we're then subject to the brand [being] at the mercy of how we're perceived. It's like a politician. David Cunliffe, you might not like the way he speaks or his voice or whatever, or you don't like Helen Clark's teeth. Why would you let your brand be subject to that kind of scrutiny when you don't have to?
"We don't have to be the face of it and I don't think we should be. It should just speak for itself."
Share this: