I Want Your Job: Stylist Dan Ahwa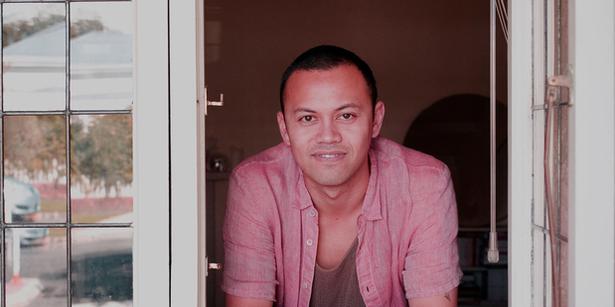 Thursday Oct. 30, 2014
No two days are the same for Dan Ahwa, one of New Zealand's leading stylists. AsCanvas magazine fashion editor and contributing fashion editor to Viva, his job involves everything from developing the look of fashion shoots to interviewing designers, with freelance work including working behind the scenes at a fashion week show to styling advertising campaigns. Dan works closely with the designers behind local labels Salasai and Twenty-seven Names on collections, lookbooks and shows, and frequently contributes to Fashion Quarterly magazine too.
He shares his career tips with us.

Why did you choose to be a stylist?
I studied english, history, art history, media studies and sociology, and even did a year of law at university. The plan was to head into museum work, art law or art direction. I started working within the magazine industry part time while I was studying and that led to filling a vacancy for fashion editor at a local magazine called Pulp, and things slowly progressed from there.
How did you get to where you are today?
I figured halfway through my degree that having practical knowledge about business and working was just as important so I worked three jobs on the side.
One was with a fashion PR company, one was assisting a photographer and the other was retail. Working in the store at Ralph Lauren and Louis Vuitton in particular helped me have an appreciation for fashion at a retail level, customer buying habits, visual merchandising and campaigns, product information, etc. It's important to be exposed to different aspects of the industry you want to get into early on.
What does your typical day entail?
I'm a full-time freelancer, so I get to do a lot of different things. This week I worked on two advertising jobs for the Auckland Theatre Company, styled a hair shoot, worked on an art project and with a musician for their upcoming NZ Music Awards performance.
I also work on consulting for a couple of brands, working with the designer to edit their range for market as well as taking care of their lookbook and campaign imagery. This is all extra to my regular work with the Herald. I usually shoot myCanvas fashion pages once or twice a month and then write my copy from home every week; with Viva there is generally at least one big shoot a month, so there's time in between researching, having meetings with my editors, viewing ranges and meeting up with designers.
It's busy but the variety makes every day interesting.
Best and worst parts about your job?
Working and collaborating with people who want to do good work. Also being able to speak to a large readership who are interactive with the work I do for Canvasand Viva.
They are opinionated and I enjoy that kind of reader who isn't passive and likes to be engaged and challenged, otherwise what's the point?
The worst part is the stereotype that people who work in fashion are vain, flamboyant and vapid. There are people like that, but the majority of people I work with I respect because they are creative and hard working. There's also a tendency to dismiss fashion journalism as fluff. Sure, it's not as pressing as daily news or what's happening in the world at large, but it has its place and when approached in a thoughtful (but not pretentious) way it can document pop culture from a different perspective, which is important to the way we live.
What is your take on internships, are they worthwhile in fashion?
Internships are worthwhile only if the intern really commits to it. It can be hard work, but you make of it what you put in. There needs to be a limit to how long you intern for though, so interns really need to give as much of themselves to the role, learn and then move on if they aren't being challenged or evolving.
How do you go about getting a fashion internship and how do you turn that into a job?
Find out what it is you want to specialise in and research places and people who you could learn from. I enjoyed writing so I approached magazines and PR companies from this angle, styling followed afterwards. It also helps to read credits in magazines and mastheads and research what the different roles entail.
Your best advice for young people wanting to break into your field?
Research people you can assist and use your initiative when assisting. Don't get caught up in wanting to "be" a stylist either and start sending out business cards without having done the hard yards. Doing your own shoots is a good way to develop your style, explore how you can interpret a message though clothing and create your own aesthetic. It will give you an opportunity to work with other young people, from photographers, hair stylists, makeup artists, set designers. Assisting established stylists is important too, and having another skill set other than just styling (i.e. writing) is essential.
Three things you couldn't live without at work?
My phone (email, scanner, playlist, Instagram, dictaphone etc.), lint roller, mobile clothing rack.
Three top tips for success in your industry?
1. You never clock in and clock out in this job, you stay until you have the best shots possible even if it takes all day and all night. Everything and anything for the pictures.
2. Travel and be aware of what's going on outside of New Zealand. The fashion industry abroad moves quickly and you need to be aware of the changes. Research the industry.
3. Don't get caught up in being cool.
Share this: